If you know ANYTHING about me and my husband, you know we are both self-proclaimed tea-a-holics (yes, I invented and am claiming this word). It doesn't matter the time of day, the two of us are always making tea at home or planning our next trip out to grab a cup from one of our favorite spots, Argo Tea. I always say if you want to find me, check the Michigan ave location of Argo Tea, haha!
Recently, I discovered Argo's Bottled Teas and I simply HAD to share with my fellow tea lovers. First of all, the flavors are AMAZING, 100% natural and made with premium loose leaf teas, fruit juices and spices. Second, they have some pretty unique flavors. As someone who has been a been a longtime fan of the loose leaf tea, this recent discovery has been life-changing and I am SHOCKED by the variety they have.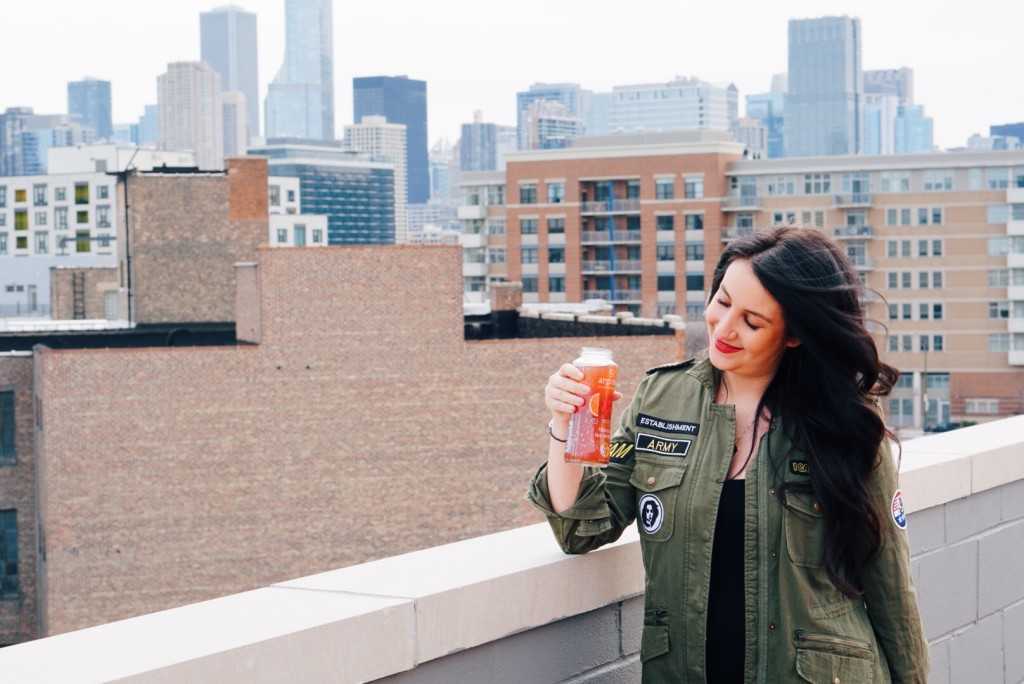 In fact, they have 13 different flavors in 3 different categories! If you're looking for something light and sweet, I suggest grabbing a bottle from their Signature Collection. These teas taste just as good as the cups I get freshly made when I go to Argo Tea Cafés. They are made with loose leaf tea, real fruit pieces, whole spices, natural flavoring and pure cane sugar.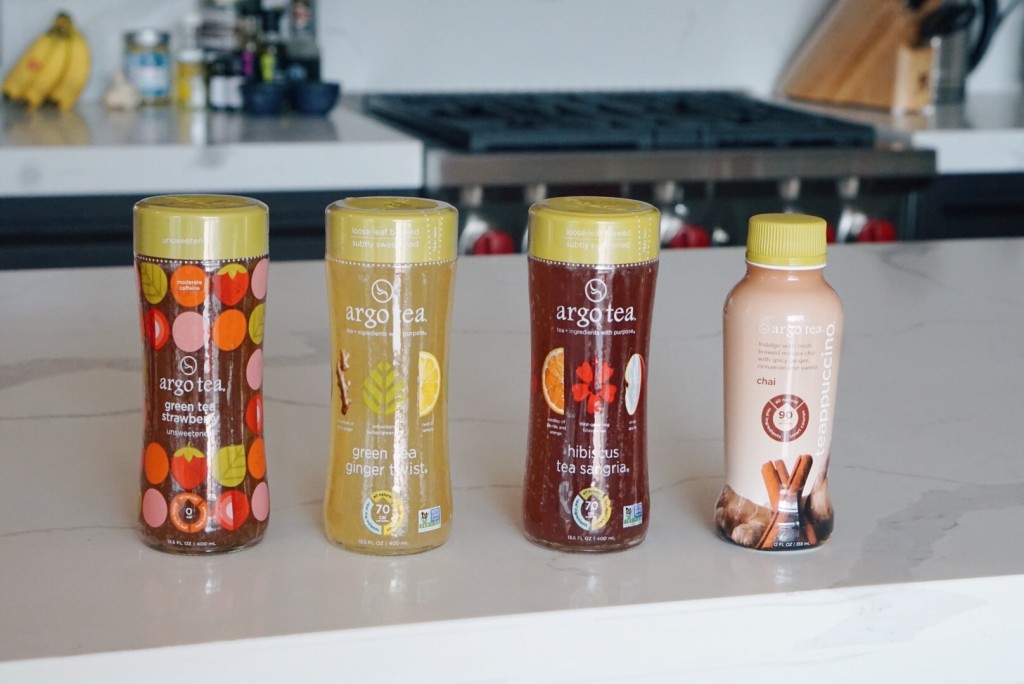 They come in 7 scrumptious flavors:
Carolina Honey
Green Tea Ginger Twist
Hibiscus Tea Sangria
Hibiscus Tea Squeeze
MojiTea
Pomegranatea
ChariTea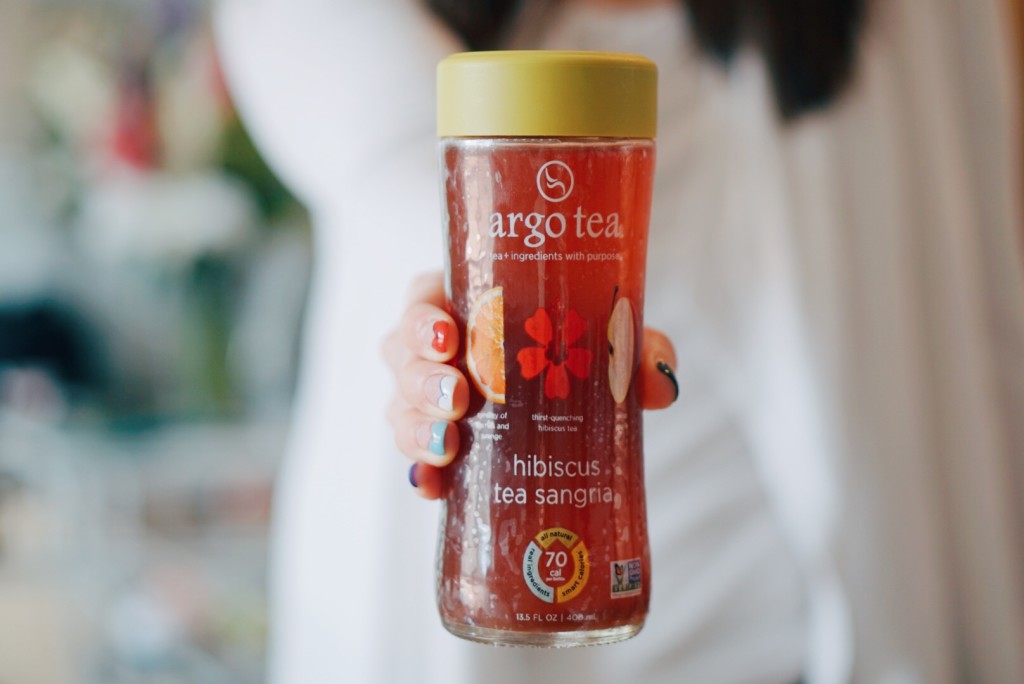 My personal favorite is Hibiscus Tea Sangria (it tastes like a fruit party in your mouth) and my husband can't seem to get enough of the Carolina Honey. The other day I went to steal one from his stash and he totally freaked out! Lesson learned.
I also really love the ChariTea because it's delicious AND a portion of all sales benefit a chosen charity partner, which rotates regularly!
If you're trying to cut out the calories and sugar, they also have a few zero calorie options that, in my opinion, taste every bit as good as the signature:
Green Tea Strawberry
Hibiscus Apple
Ginger Peach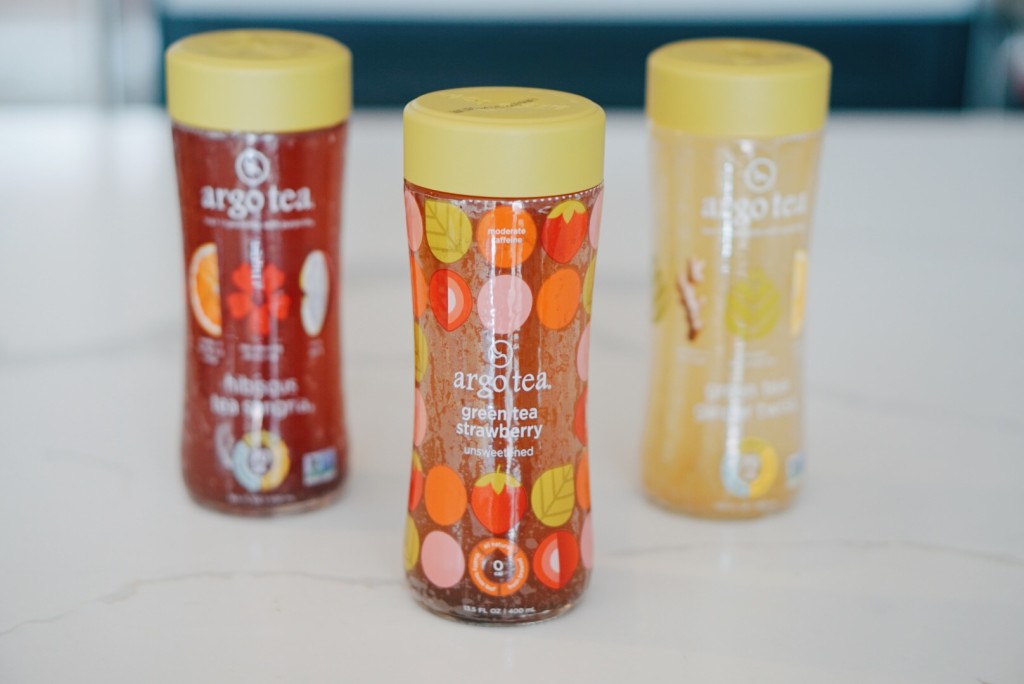 And if you want to indulge a little, you must to try their Teappuccino (how cute is that name). This particular variety won the award in Best Tea category at the 2015 World Beverage Innovation Awards in Nuremberg, Germany! Each bottle is just under 100 calories and is a dairy-based beverage made with premium loose leaf teas, protein-packed milk and real fruits, flowers, spices and herbs! There are three flavors:
Earl Grey Vanilla Crème Teappuccino
Green Tea Strawberry Crème Teappuccino
Chai Teappuccino
Don't those flavors sound amazing? Argo has always been really good about challenging the tea-lover's palate and keeping things interesting. For instance, Green Tea lovers can try a Green Tea Ginger Twist and if you're a Chai fan, you MUST check out the Chai Teappuccino.
What my family loves most about these teas (besides the fact that they are so delicious) is how committed the company is to sustainability. The teas are sold in reusable/recyclable, glass bottles, which we constantly re-use! They are also committed to sourcing teas from growers all over the world and contribute back to communities to promote a healthy lifestyle and the conservation of natural resources.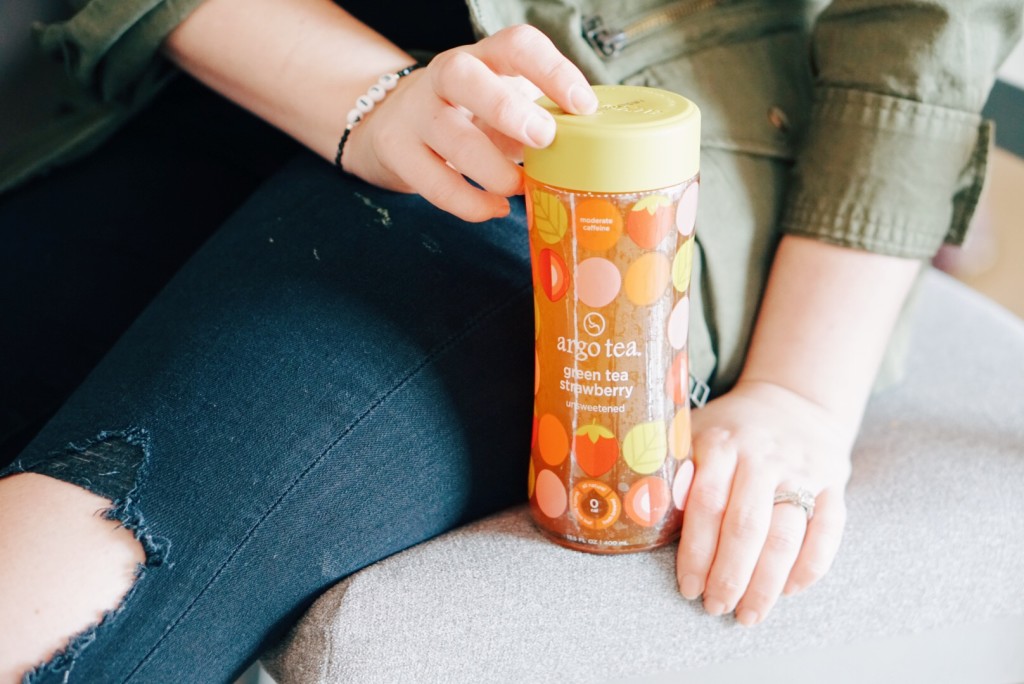 Have I convinced you to run out and grab these beauties yet? They are sold pretty much everywhere (over 40,000 convenience and grocery stores nationally), so finding them shouldn't be an issue! I usually buy mine at Walgreens, but you can also find the signature collection at Duane Reades and Whole Foods and the Teappuccinos at Rite-Aids. You can even purchase Argo's bottled teas online.
Save $5 on a case of ready-to-drink bottled teas at argotea.com with promo code EVERYTHINGERICA. Or, receive a discount on the ibotta app for individual bottles of Argo Tea at retailers nationwide
Do you drink Argo Tea's Ready-to-Drink Bottled Teas? What's your favorite?
Love always,
Erica