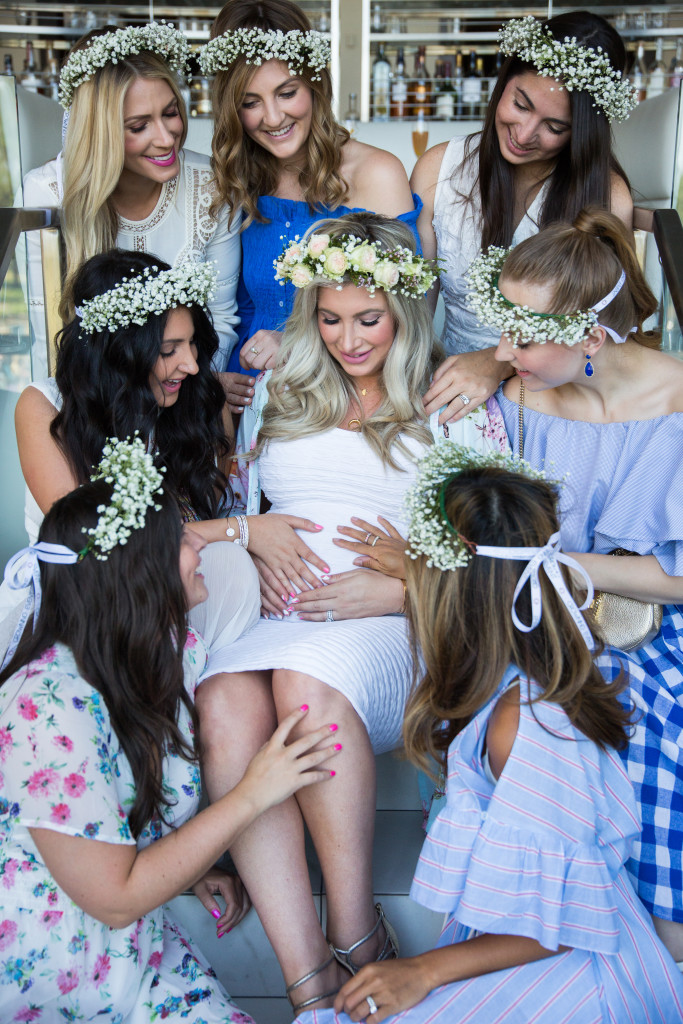 A few weeks ago, I hosted a baby shower for my best friend, Brett, from Her Tasty Life. She is due with her little man next month and it's literally one year to the date that my daughter, Elia was born. Brett and I keep saying that we are SUCH good friends, we even conceived on the same night, just one year apart, lol!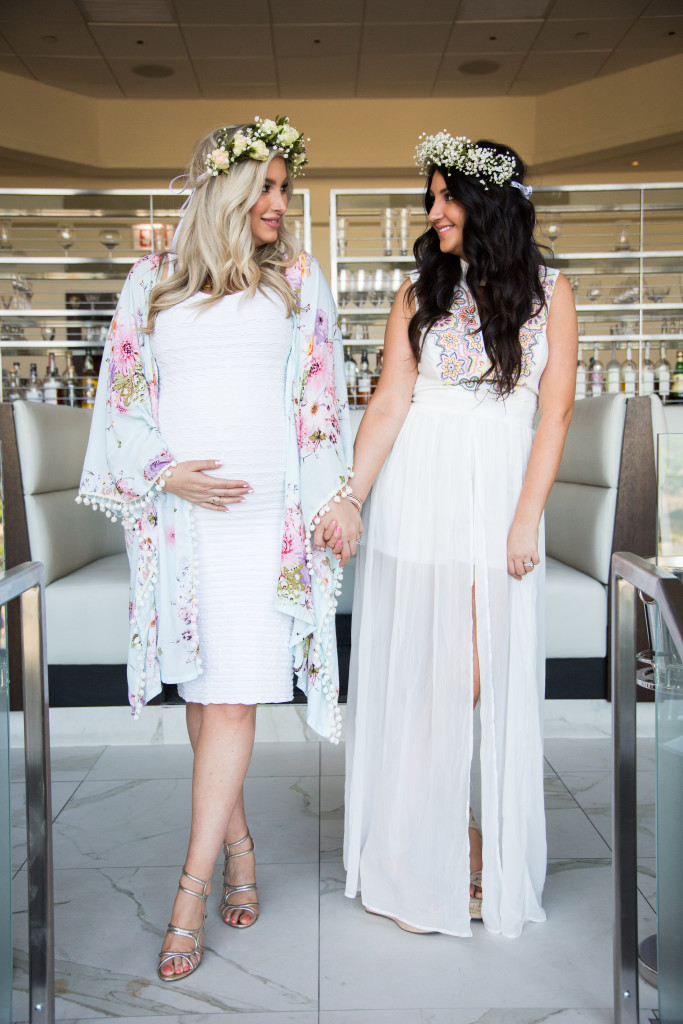 Hosting a baby shower for Brett is no small task. If you follow her, you will know that she sums up all things style, fabulous and fancy. I, on the other hand, am more of a goofy, anything goes, type of girl. I literally call her for any design or aesthetic question that I have, but in this case, I was on my own. Oh, and she also hosted my Baby Shower last year and let's just say, #goals was an understatement.
Needless to say, I was REALLY nervous and wanted to make sure she loved it.
There were five things I learned during this entire process and if you follow these tips, you will be able to throw a perfect baby shower for your bestie too!
1. Choose an amazing location!: Let me tell you, choosing the right location is hands down the most important thing you will do. I feel like where you decide to host the shower can easily make or break the experience. I decided to go with Cafe Spiaggia, since they did such an amazing job with my Baby Shower last year. I just love everything about this venue.  They have incredible food (more on that later) and their ambience is the perfect canvas to create some beautiful, "instagramable" moments.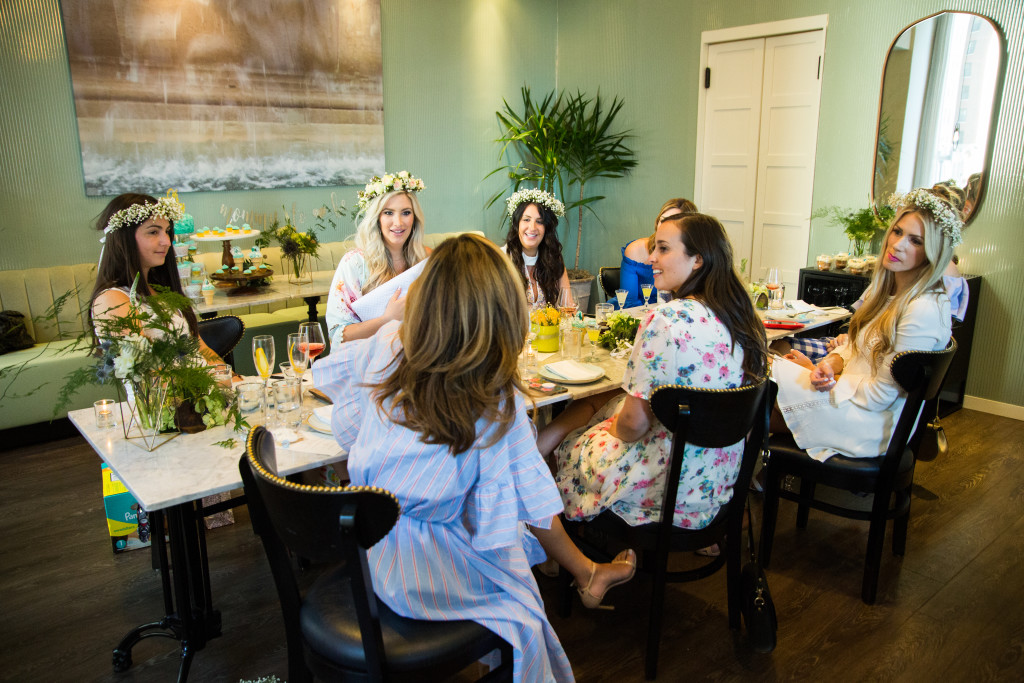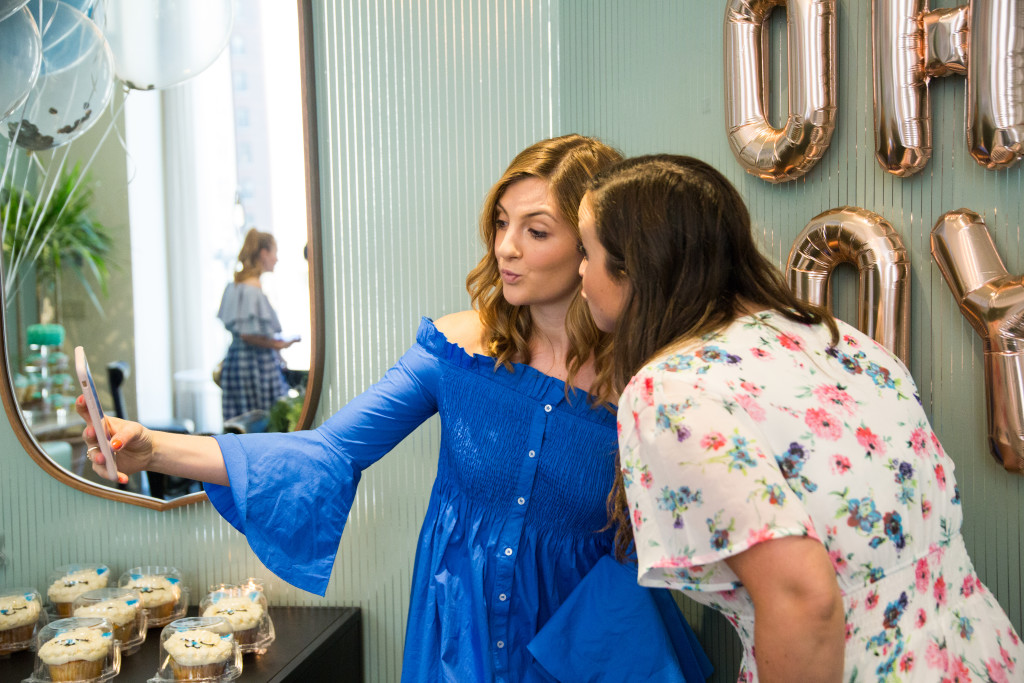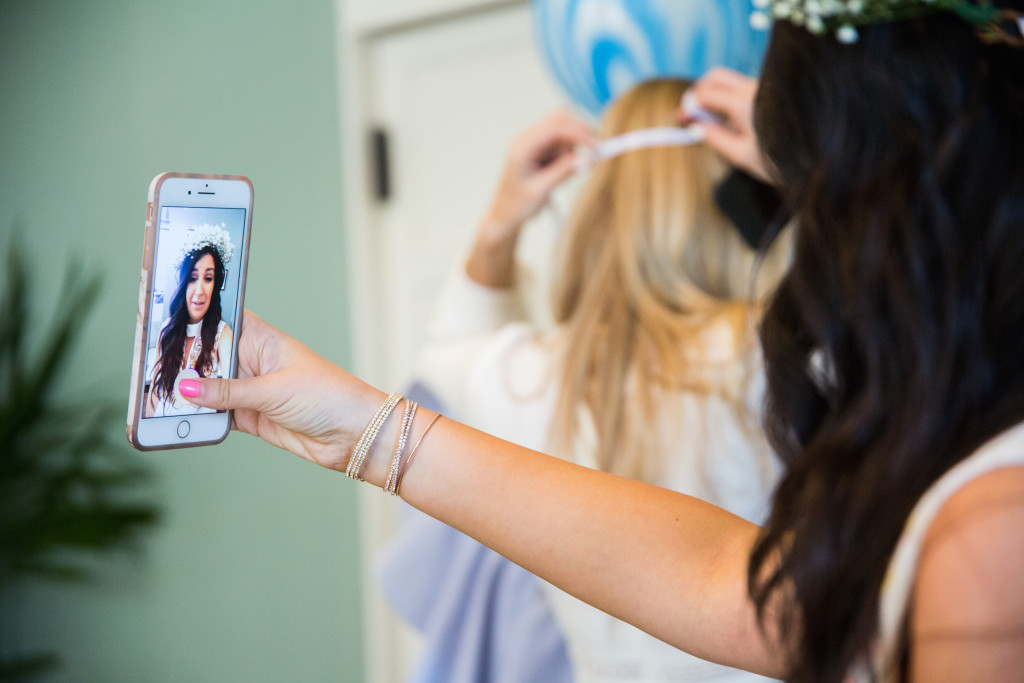 Here are 3 things you need to consider when choosing your venue:
-Is it beautiful before you even start decorating? If you can find a place that's stunning on it's own accord, you're going to save yourself a lot of time and money with decorating. For Brett's shower, all I did was bring in a little bit of floral, a few balloons and a couple of cute signs that I purchased for less than $10 on Etsy. Cafe Spiagia is adorned with gorgeous marble tables, beautiful art work and amazing lighting.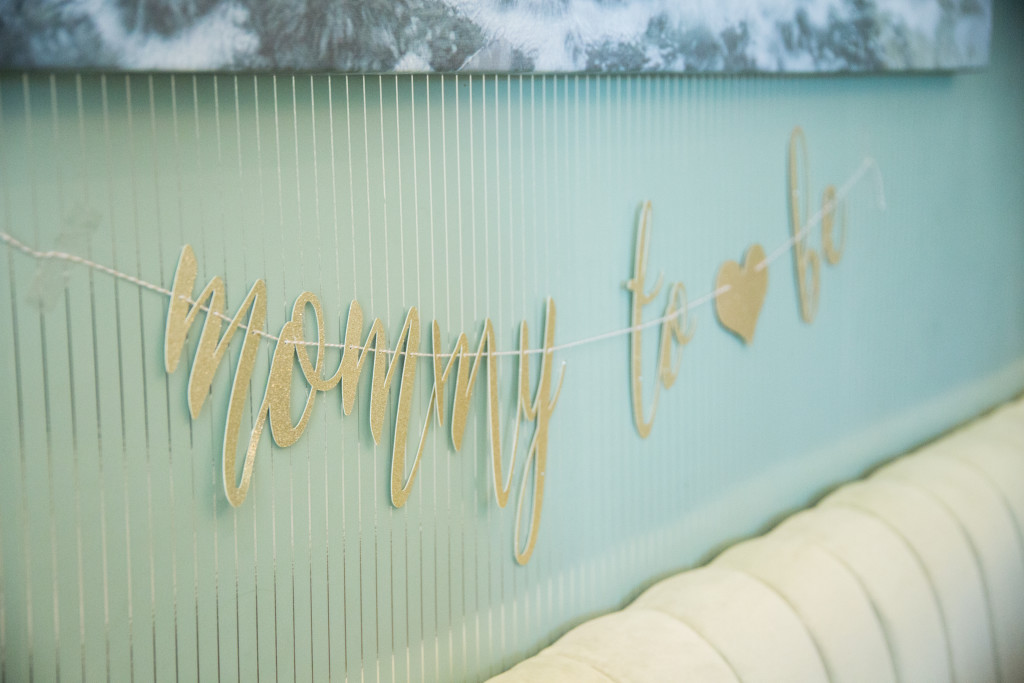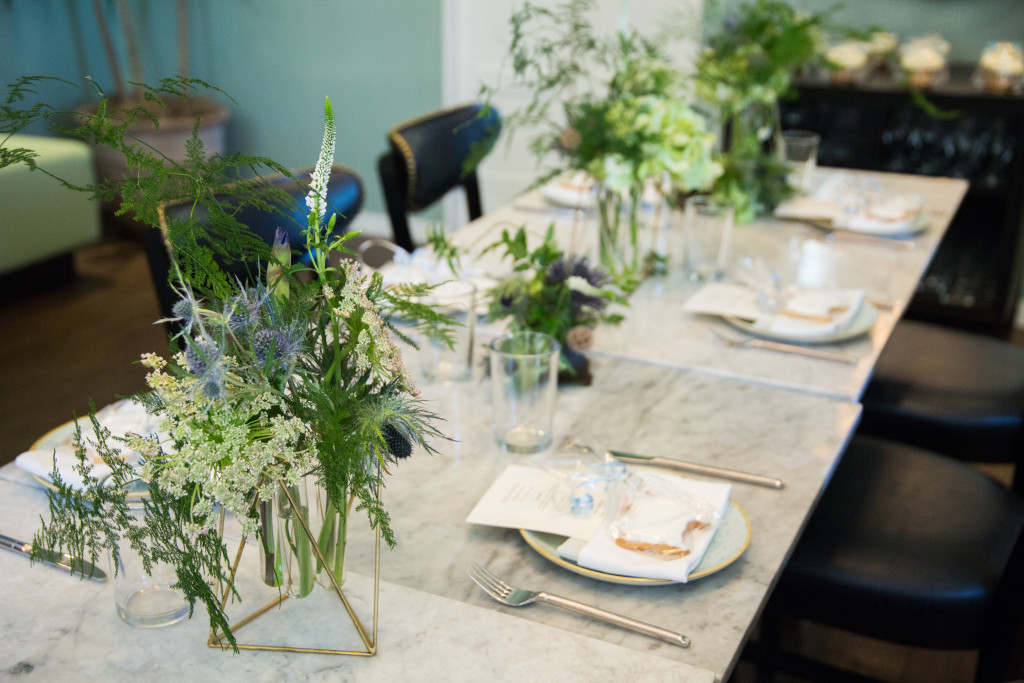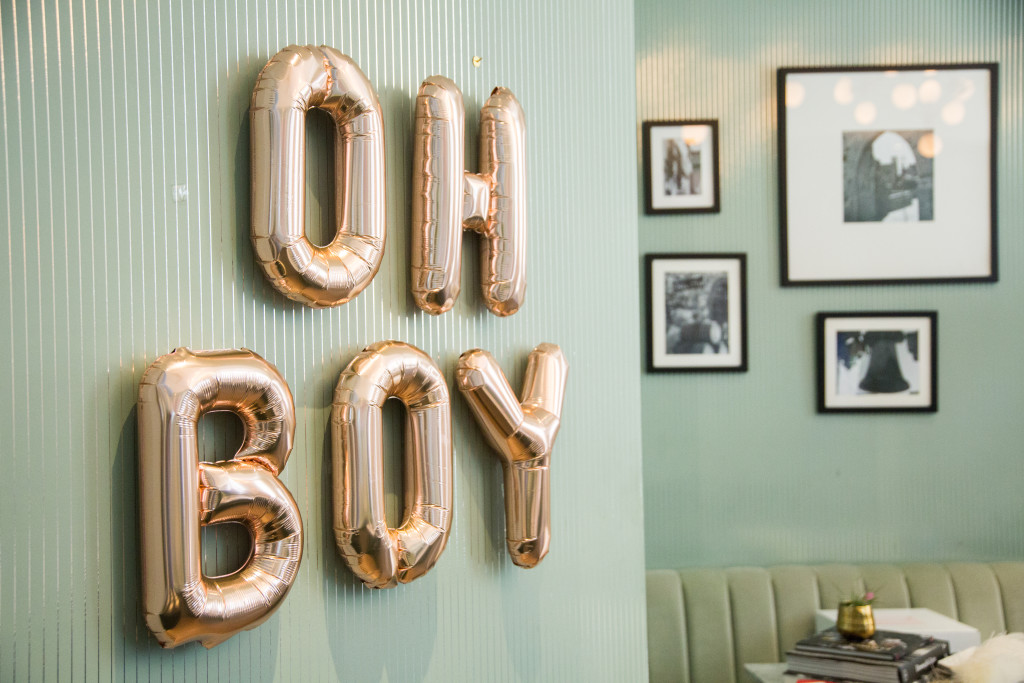 -How is the service? Service is EVERYTHING and you really want to find a place that focuses on that. It can truly make or break your experience. Cafe Spiagia is known for their incredible hospitality and helped me every single step of the way. Planning was really stress free and set-up was a breeze thanks to their incredible team.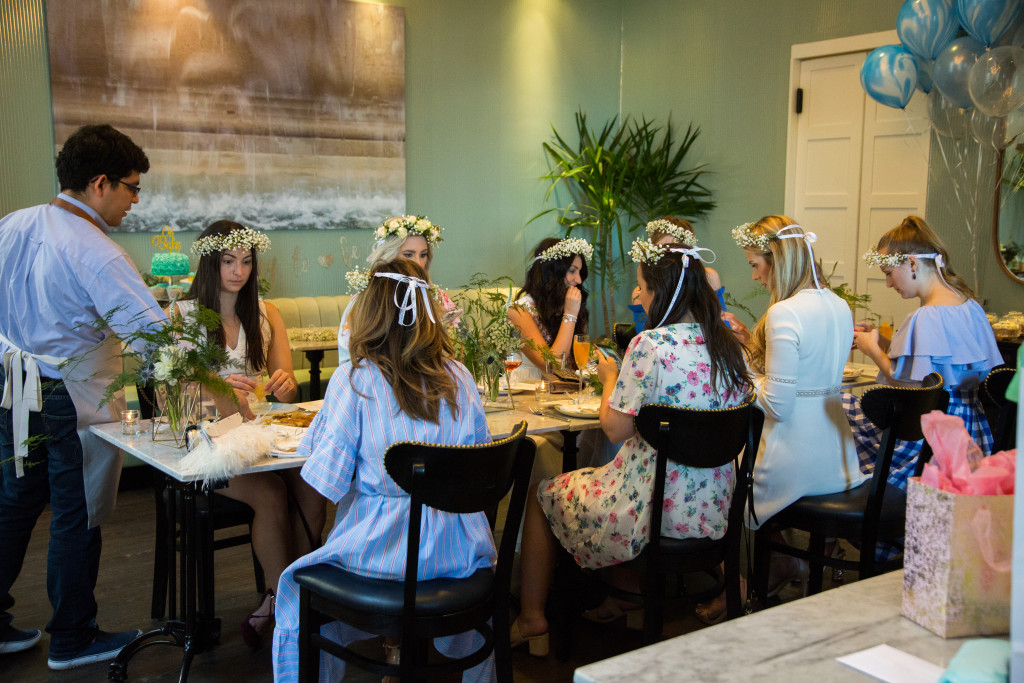 -Is the menu conducive for the type of event you are throwing? Whenever you're hosting a party for someone, you need to get know what type of food they love! Brett is really into upscale Italian food and loves sharable courses (vs plated for individuals) so Cafe Spiaggia was the perfect fit.
Speaking of menu….let's talk about the food!
2. It's all about the food, baby!: At the end of the day, people will remember the food. It's the one thing I never skimp on when hosting an event. Cafe Spiaggia has some of the most incredible food in the city! Just look at this menu they created for her special day…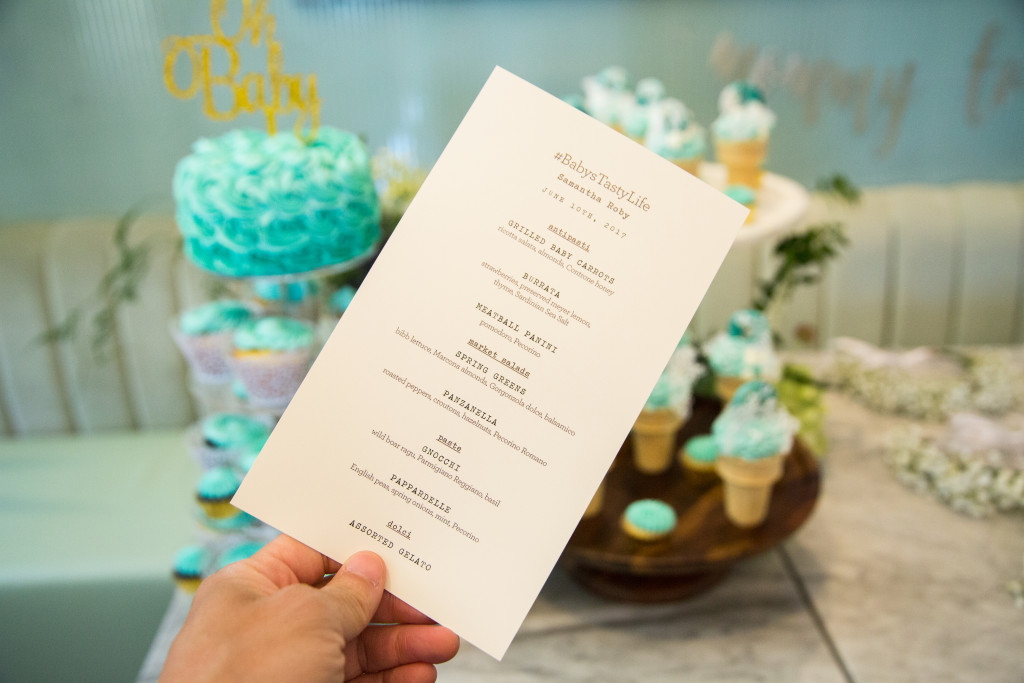 With Chef/Partner Tony Mantuano and Executive Chef Joe Flamm in the kitchen, you know you're going to always get something special. I wish I could pick a favorite dish, but they were all seriously incredible. I know Brett's favorite is the wild boar gnocchi. It's one of her favorite dishes in the city and one of the many reasons I chose Cafe Spiaggia for her Shower!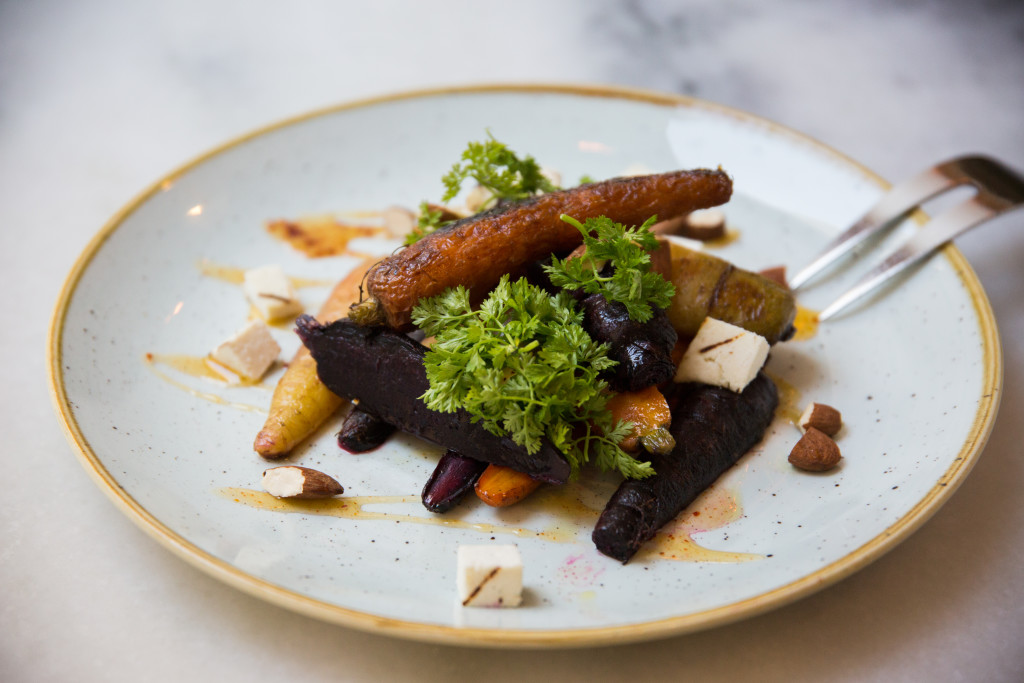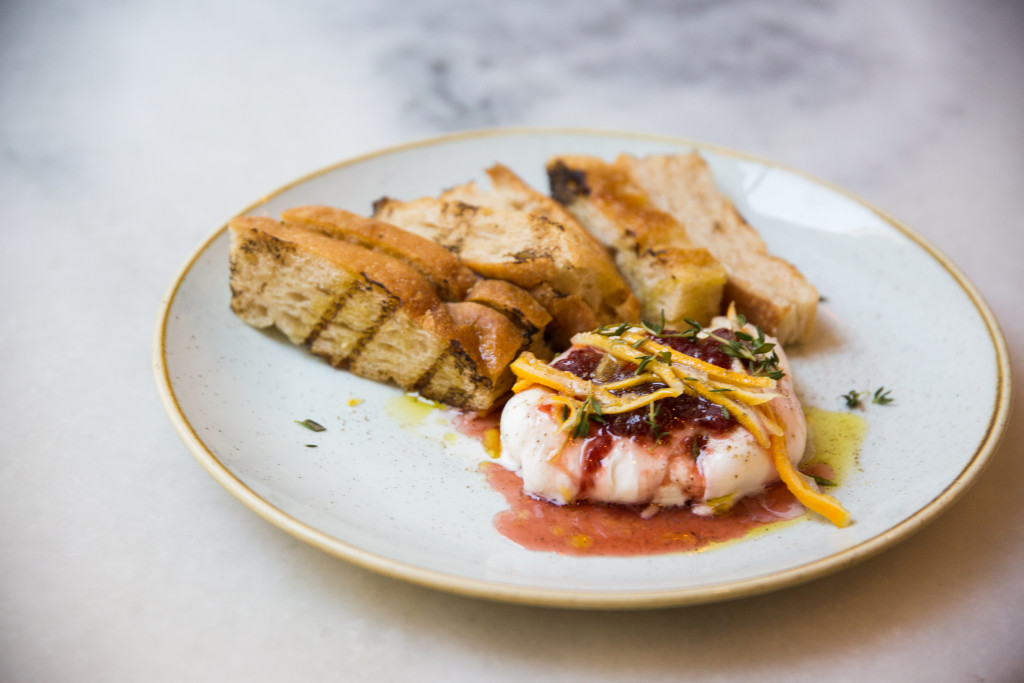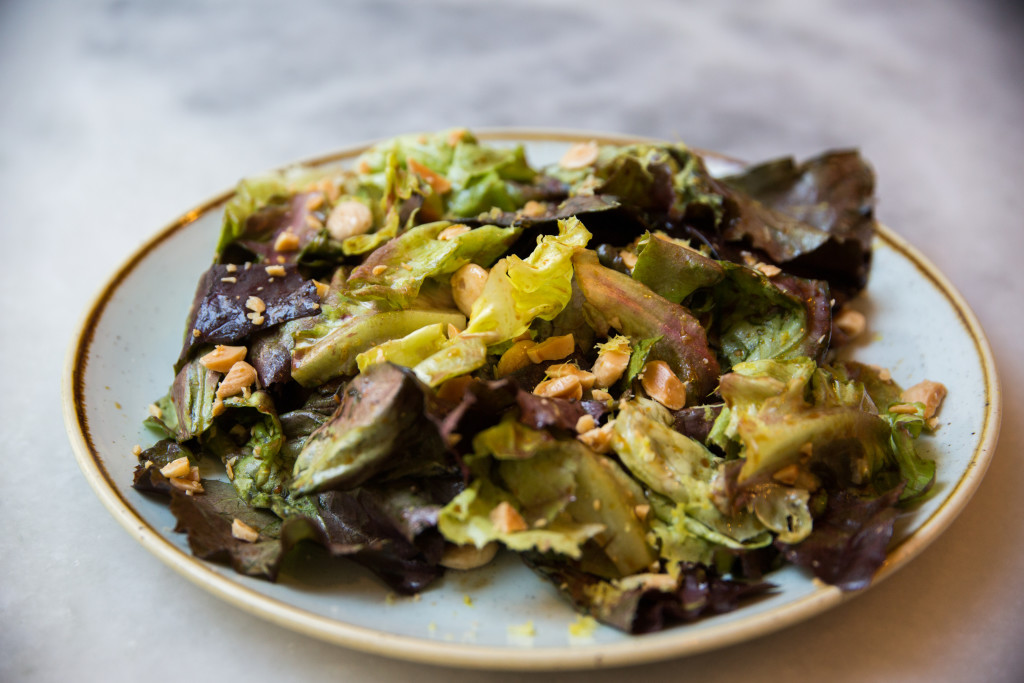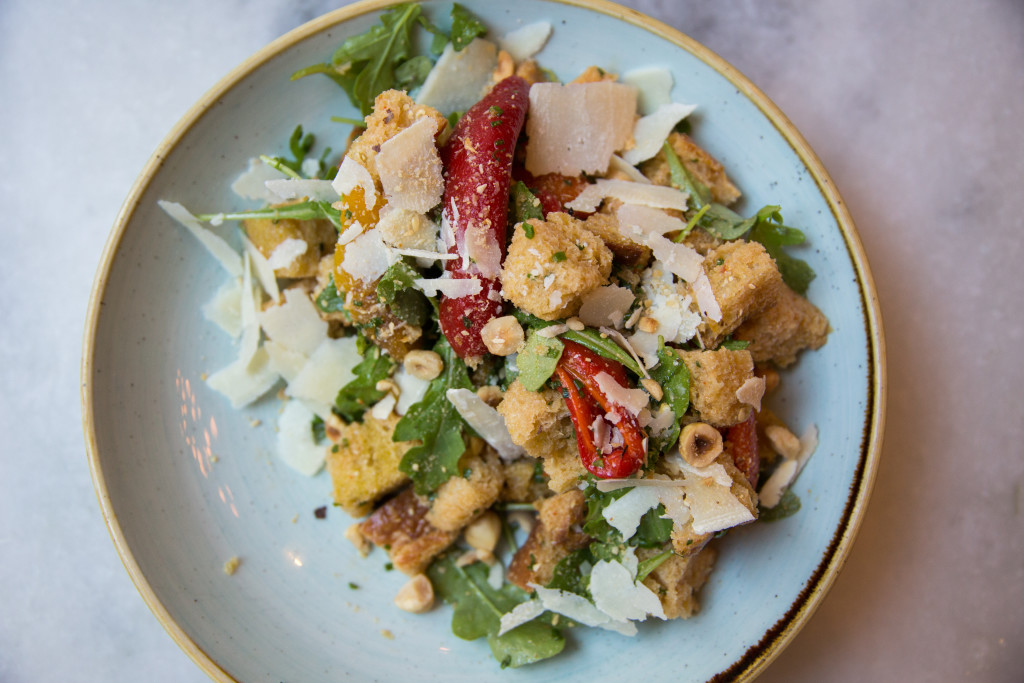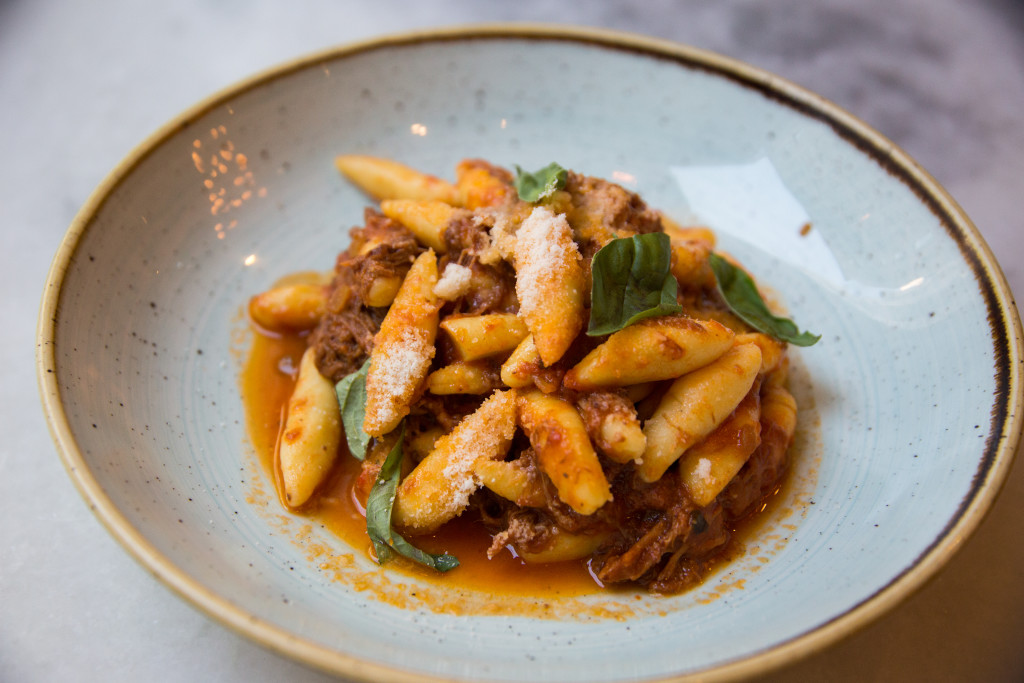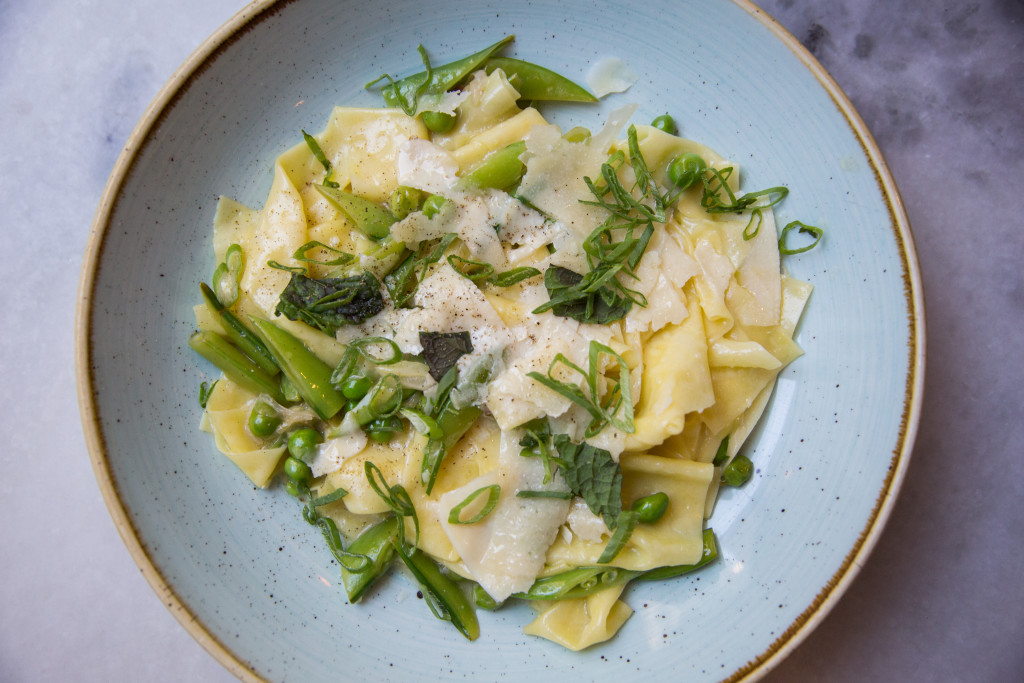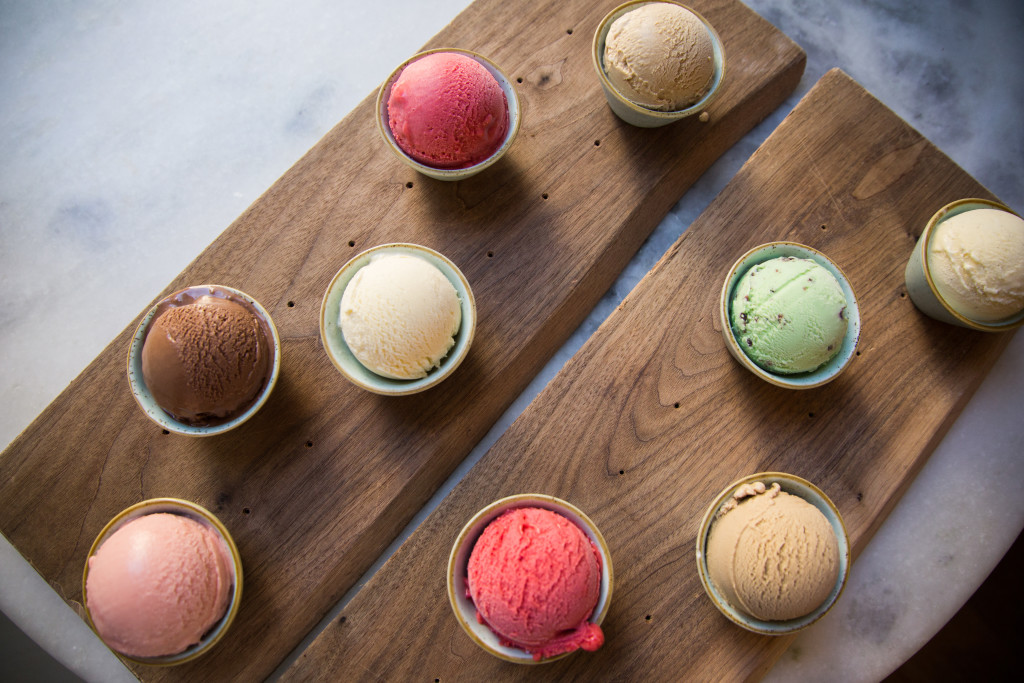 Their beverage program is pretty incredible too. It's designed by Beverage Director Rachael Lowe and will completely blow you away. Rachel made this beautiful rosé cocktail for the shower (because we all know how much Brett loves her Rosé.)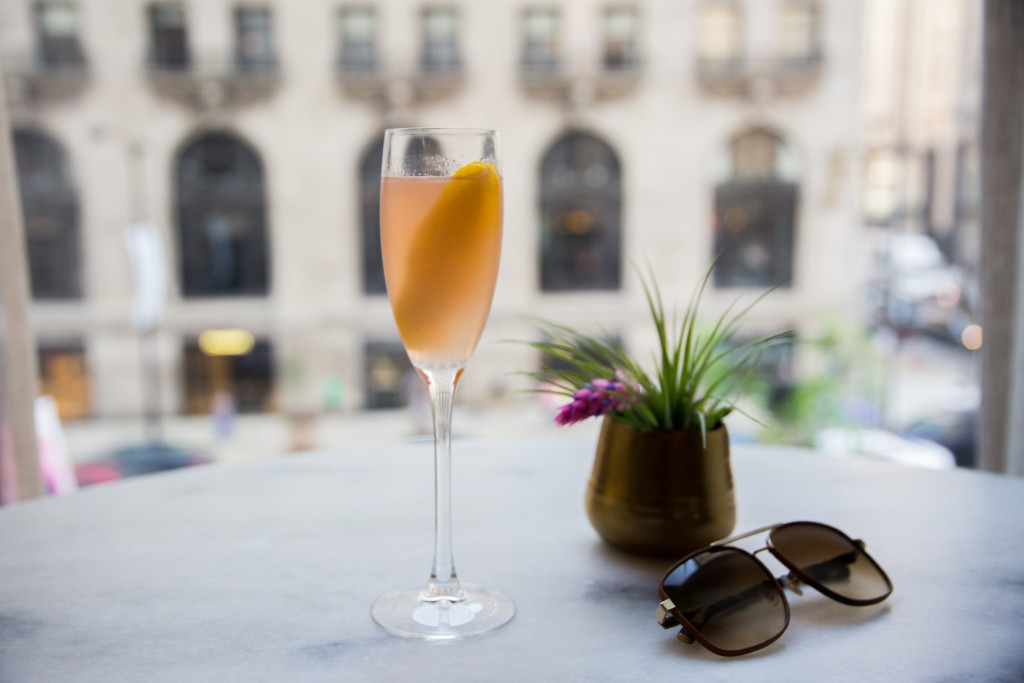 3. Find an amazing Photographer!: It didn't happen unless it was shared on Instagram, right? In this day and age (especially given my career path), you need to photograph these big moments! Cafe Spiaggia provided a beautiful backdrop for my friend, and photographer extraordinaire, Tek Chung, to work his magic. He captured this day so beautifully and I cannot recommend him more. He photographed every single photo you see here!!!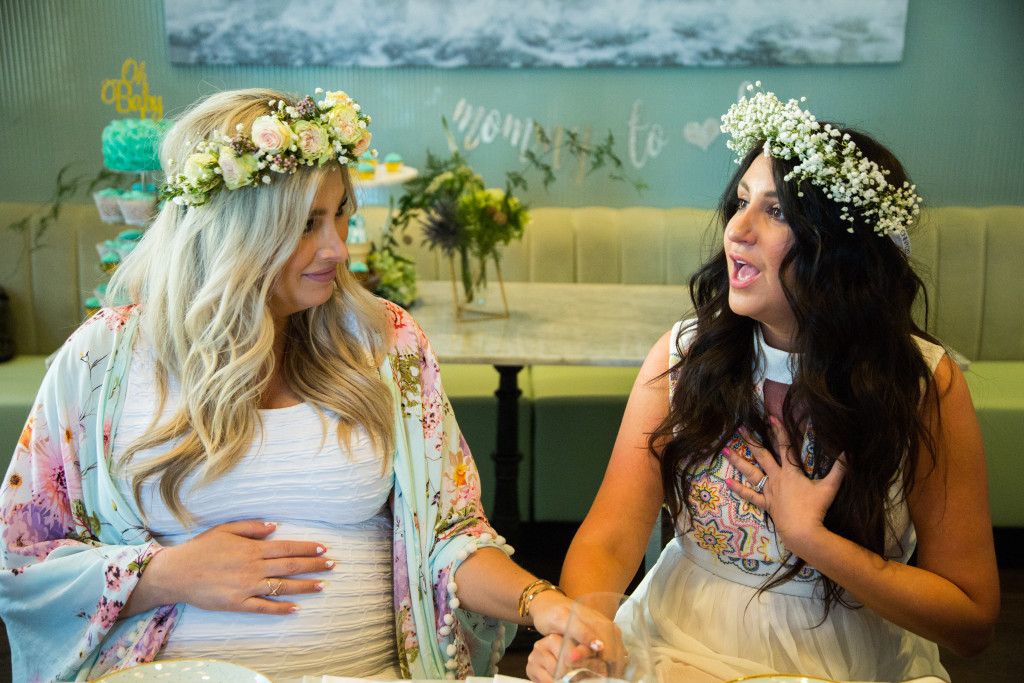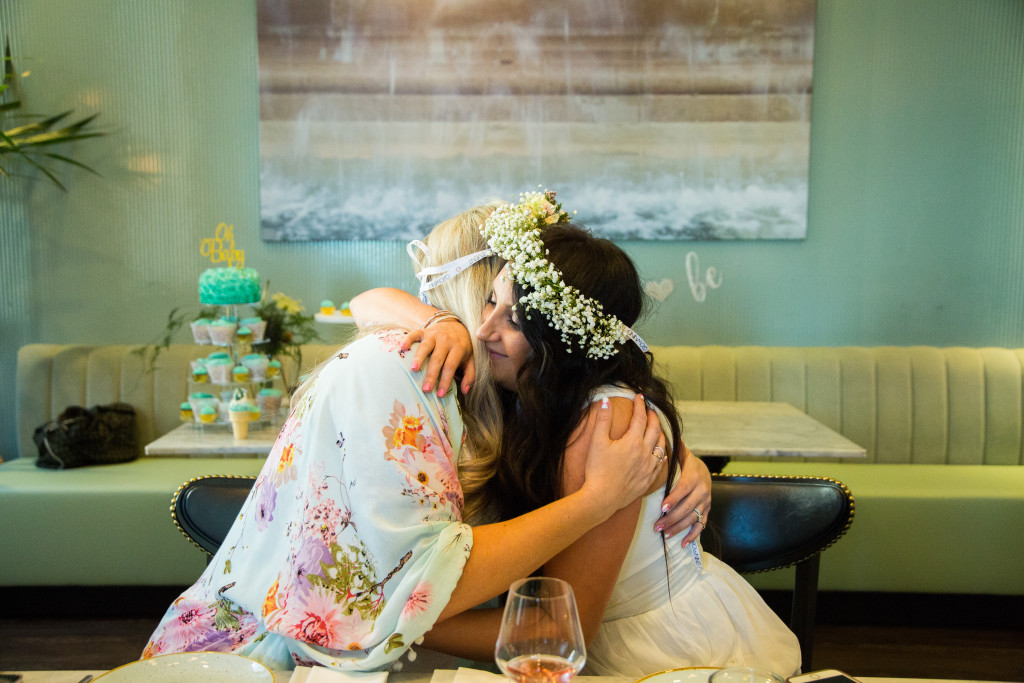 4. Add some unique and special touches: Since Brett hosted my shower at Cafe Spaiggia last year, I wanted to step outside the box and make it different! I decided it would be SUPER cute to get flower crowns made for all the girls. I worked with Allison from Crowning Events and she knocked it out of the park.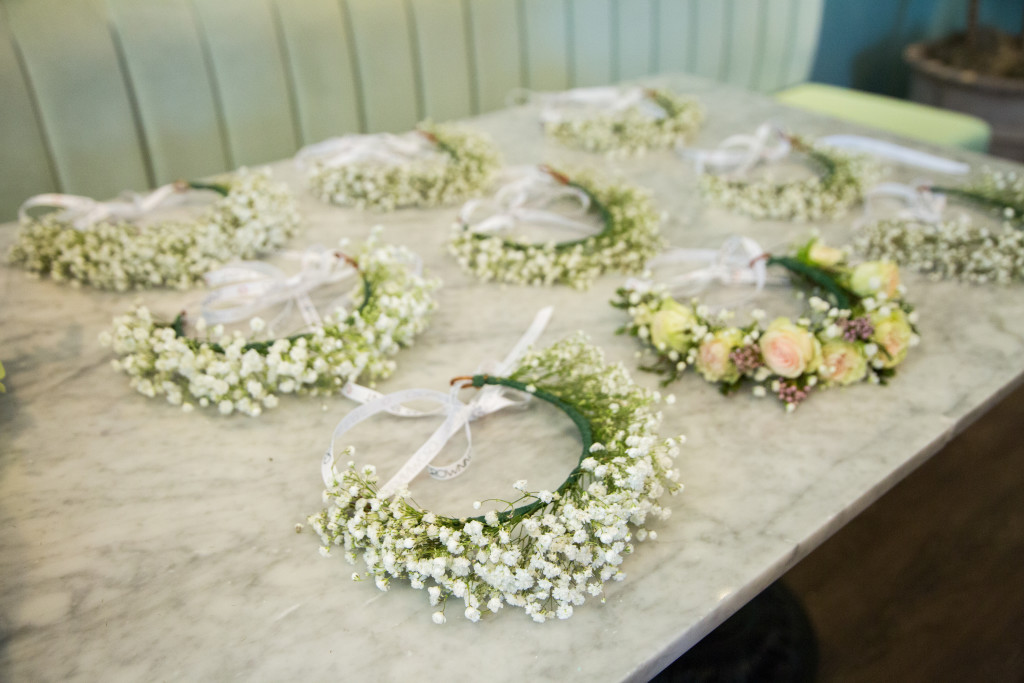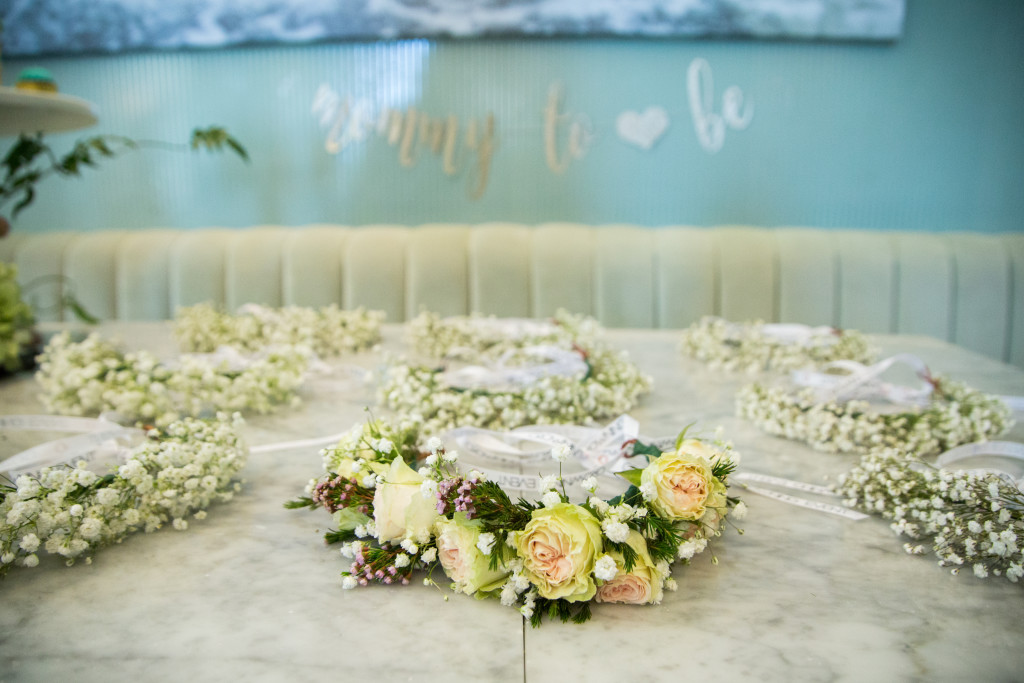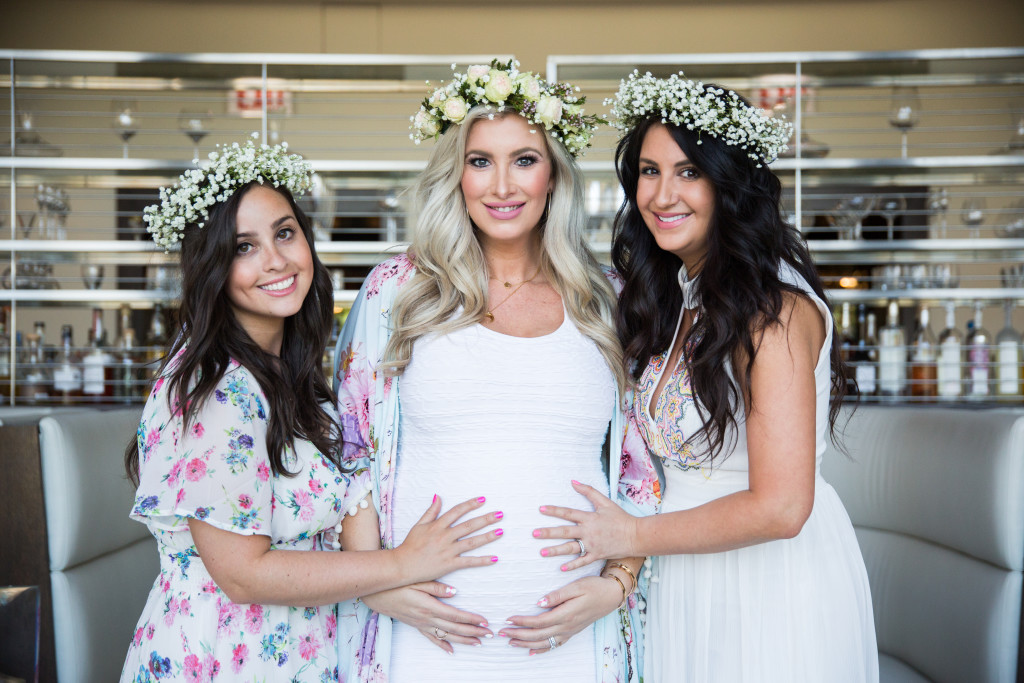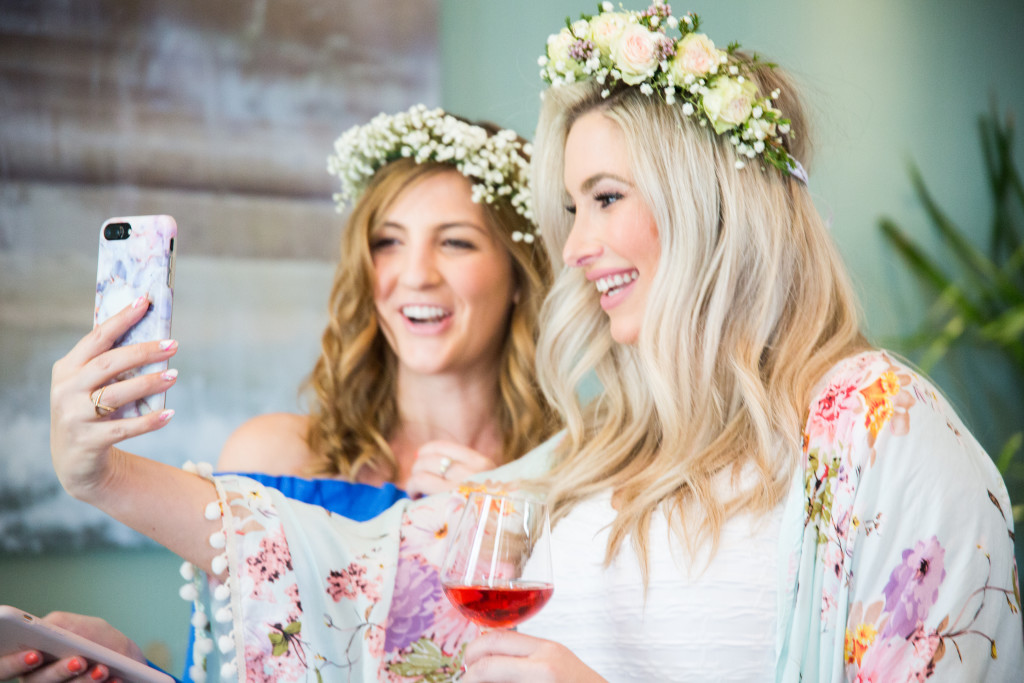 Not only does Allison make unbelievable flower crowns, but she hosts a number of workshops around the city where you can learn to make your own crowns. She also hosts parties where you and your friends can make their own! I think that might have to be my next soiree…
I'm also obsessed with a cute dessert table, so I decided to some of my favorite bakers to help bring it to life. I had Nicole from Windy City Dinner Fairy create the most beautiful cupcake tower adorned with lace. She topped the tower off with a beautiful ombre cake.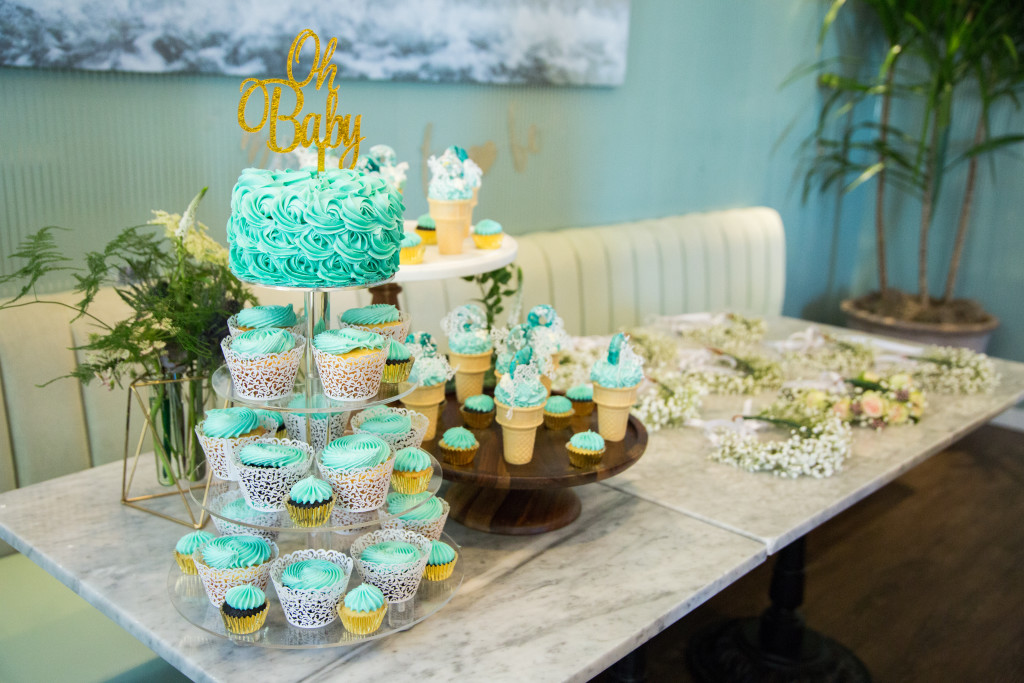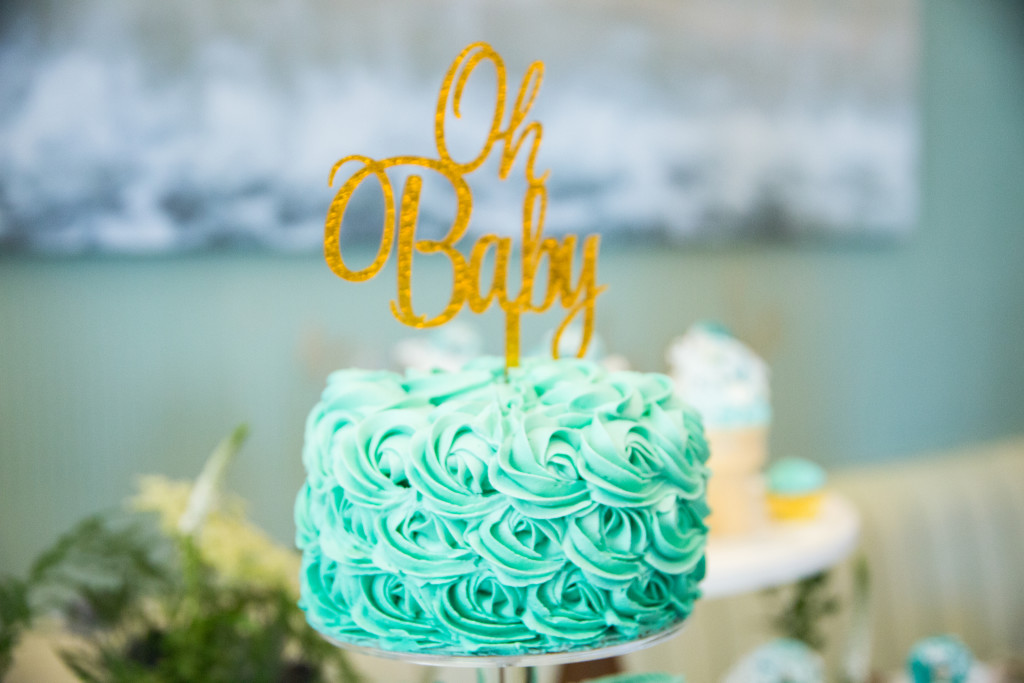 I also asked Bon Vivant create something unique and she made the most adorable cupcakes baked inside of a cone and topped with a donut. It's a mouthful to say and eat, but boy are they delicious. Take a look for yourself…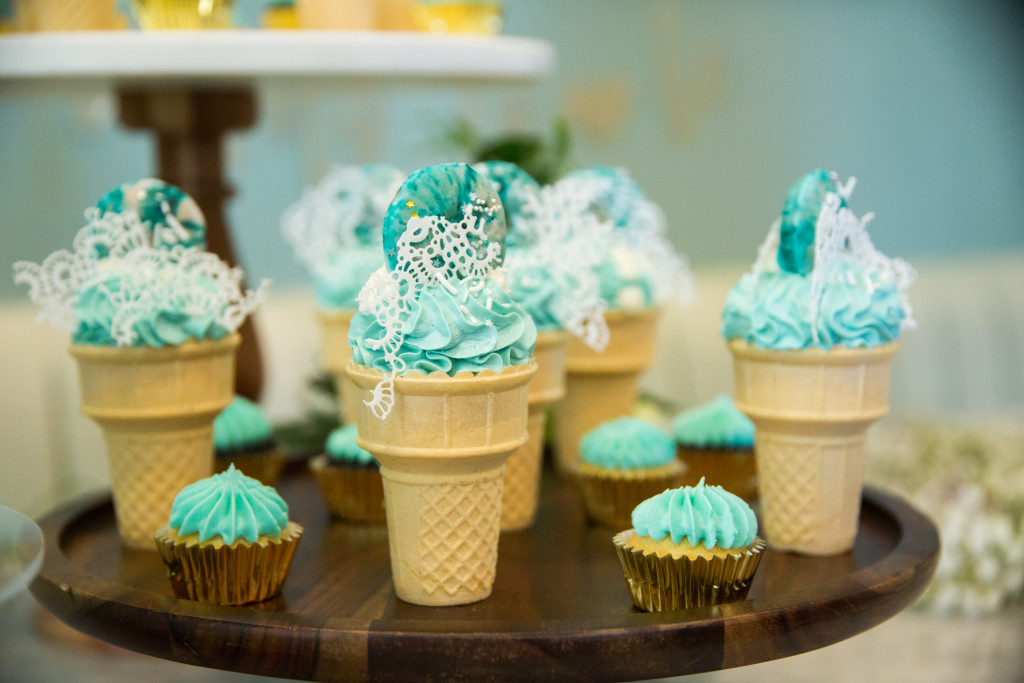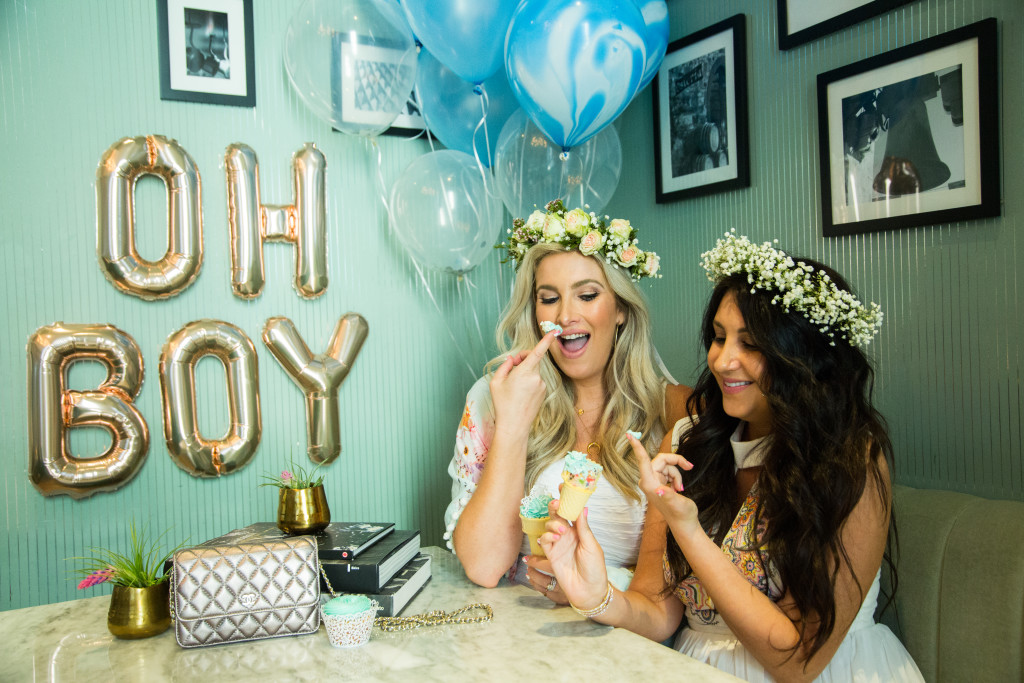 5. Create a meaningful gift for the guests: Real talk, whenever I go to a hosted event, I always find that I want to leave the gift behind because it will end up just cluttering my house. I've always lived by the mindset that if you can't create something of real value, just don't do it. That's why for Brett's shower, I called in the big guns.
Enter, Sherrie Tan from Sweet Mandy B's. Arguably one of the best bakers in the entire city (maybe even the world) and hands down the sweetest girl you'll ever meet. I tasked her with creating something delicious for the guests to take home and gave her one criteria, "Brett likes lambs". What she created far surpassed anything I could have dreamed up…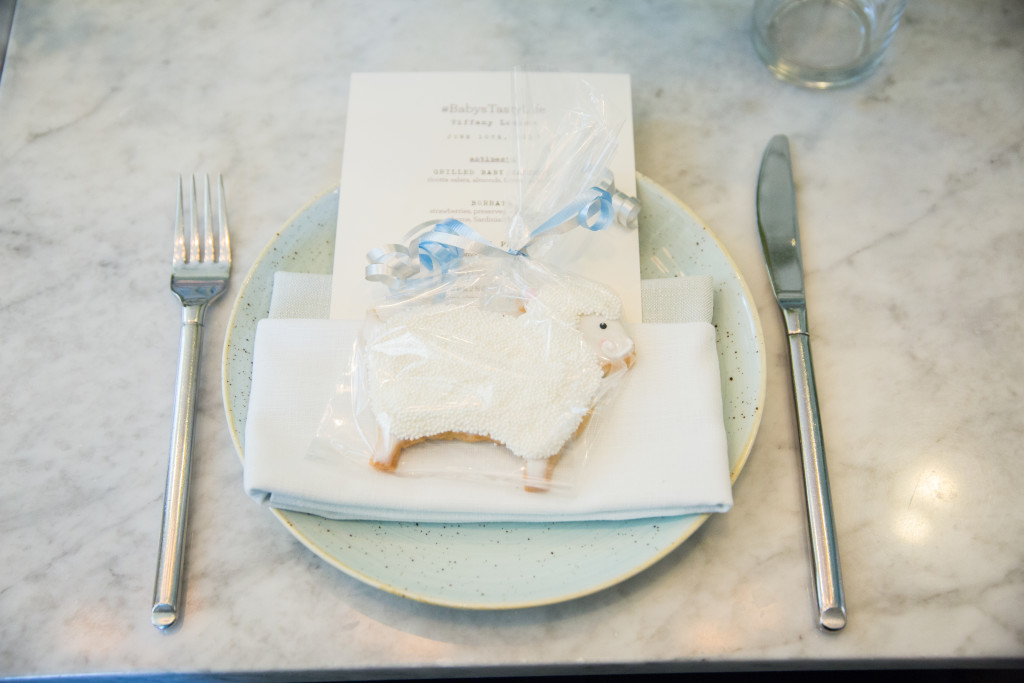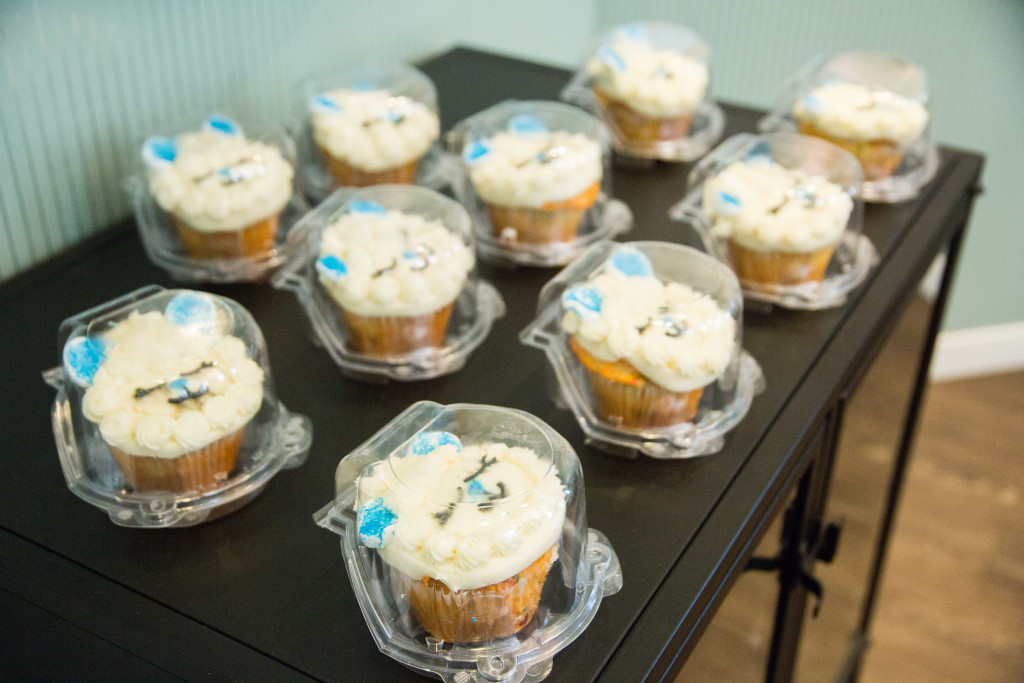 How do you guys think I did?! To be honest, the thought of planning a Baby Shower for Brett was really overwhelming for at first, but thankfully, Cafe Spiaggia really made everything so simple. The private events team is truly exceptional and I highly suggest you consider them for your event!
Love always,
Erica
All Photography by: Tek Chung