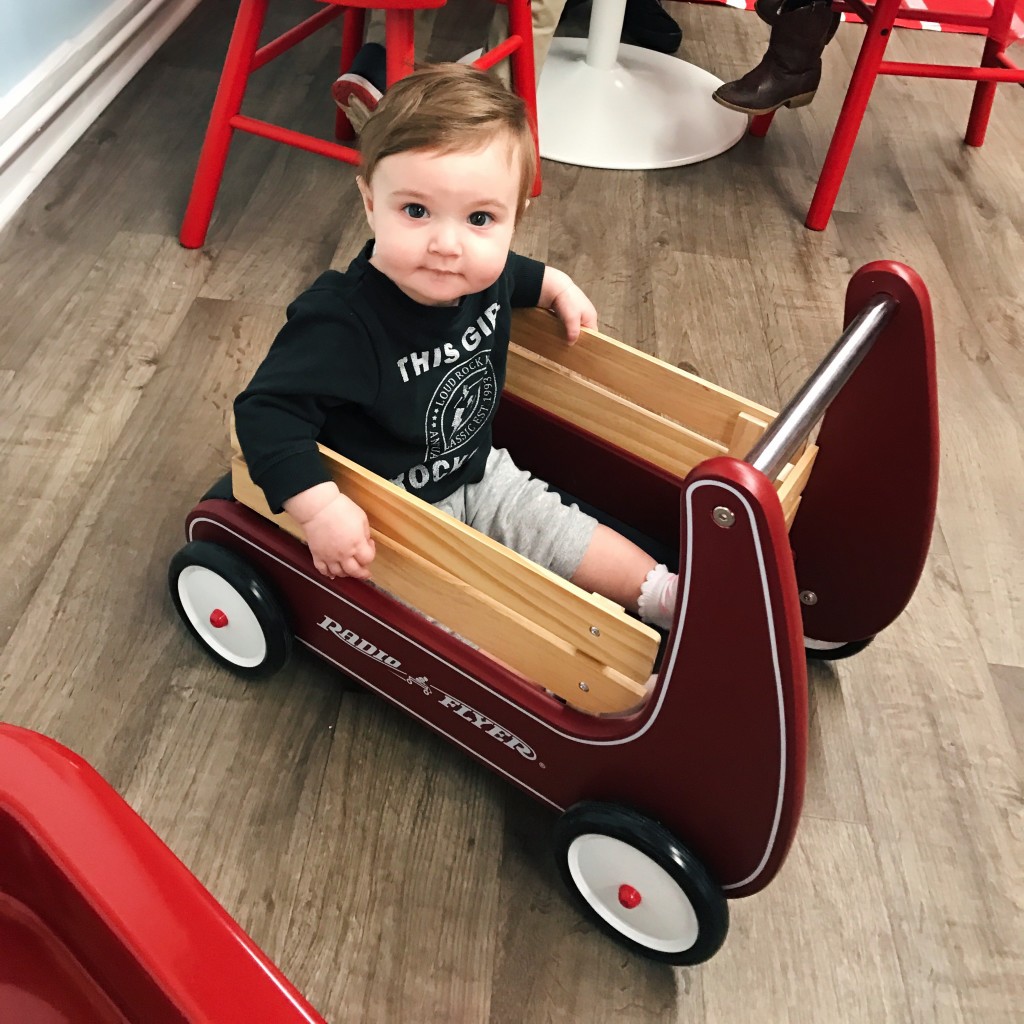 I can't believe it, but Radio Flyer is turning 100! I remember growing up with these wagons and it's so fun to see Elia enjoying them so much as well.
Did you know that the company was also founded right here in Chicago? To celebrate this momentous occasion,on July 13th, Radio Flyer is hosting a HUGE day of really fun celebrations. I'm talking face painting, temporary tattoo stations, yummy treats, tons of photo opportunities, music and SO much more! It will even include a test track where kids can play with Radio Flyer toys,
They are also rolling out the World's Largest Wagon, which recently garnered an official Guinness World Record ™ title to kick-off the celebration! Here's a sneak peak of what it looks like:

How HUGE is that?!
The event will take place from 8am – 6:30 pm at Pioneer Court. 401 N Michigan Ave, Chicago, IL 60611. Elia and I will be there and we hope you will, too! Here is a link to the Facebook Invite to RSVP: https://www.facebook.com/events/883665735125712/
Love always,
Erica