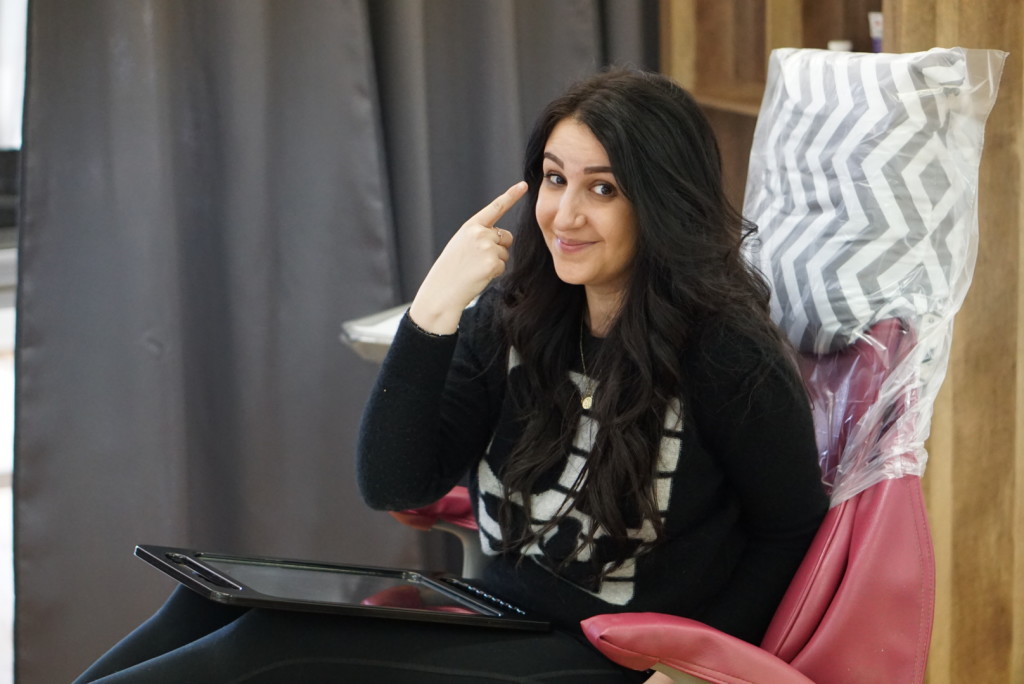 They say eyebrows are the frame for the entire face and frankly, I couldn't agree more.
For as long as I can remember, I have been filling in my eyebrows. This annoying beauty regimen literally takes up about 10 minutes every single day. That's over one hour a week and if you do the math, I spend over 2 days a year filling in my eyebrows. What the heck, right?
I had been hearing a lot about eyebrow microblading, but honestly, I was scared to try it.  Here were the things I was most scared of:
1. The thought of anything permanent (especially on my face) was enough to scare me away for good. I think that's probably everyone's number one fear, right? Like, what if they mess up and I have a unibrow? haha
2. The pain. I mean, just the sound of "microblade" sounds scary.
3. The healing process. I didn't want to look crazy afterwards until I was fully healed up.
4. The price. How much would this set me back? I have a new baby!!!
Well, after doing a little research, I realized that all my fears were a little bit silly. After actually experiencing the microblading, I realize that the fears weren't just silly, but irrational!
I finally got serious about going under the blade when my friend Carla had also mentioned she was thinking about doing it. We had one of those, "If you'll do it, I'll do it" conversations, and off we went to Midwest Microblading. I had done some research and the owner, Katie, had come highly recommended. The have tons of before and afters on their Facebook and Instagram. Those are what honestly sealed the deal for me.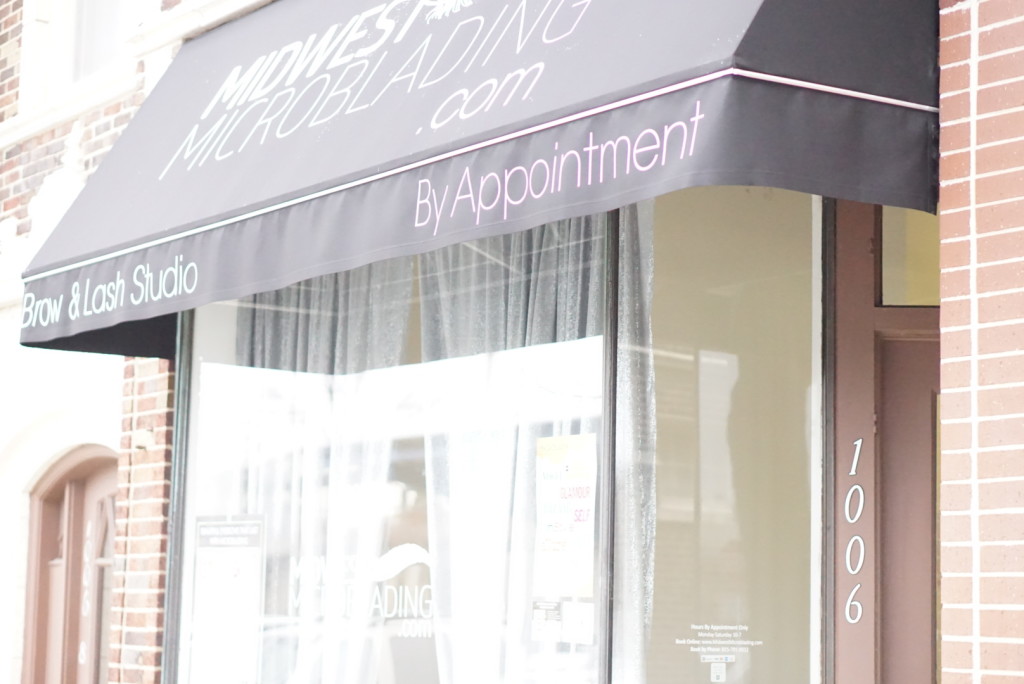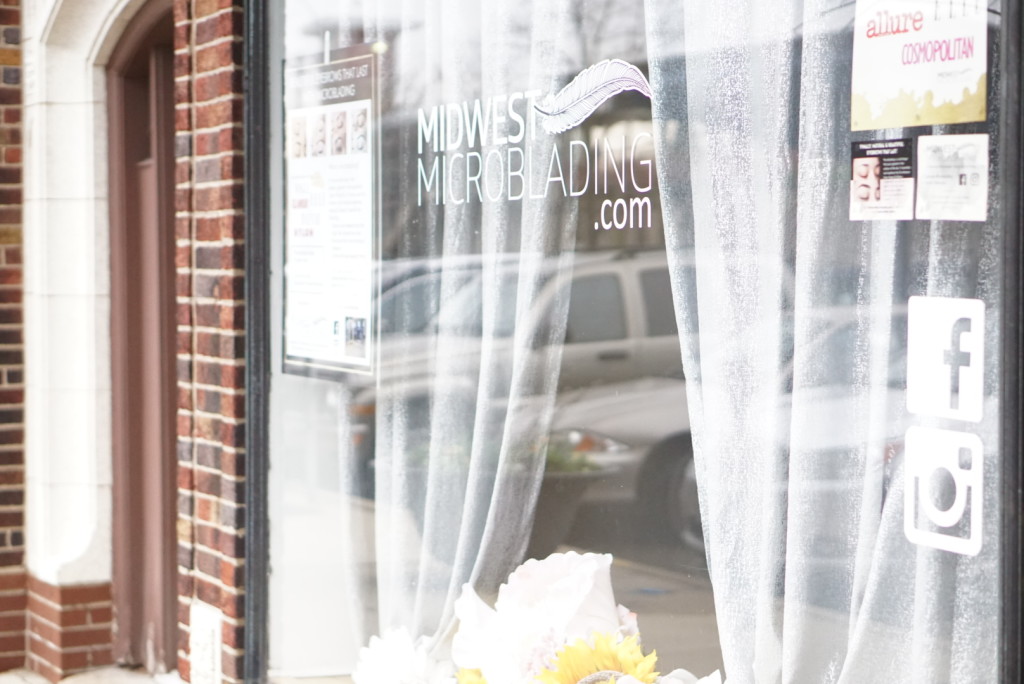 For context, here are my eyebrows before I walked into Midwest Microblading…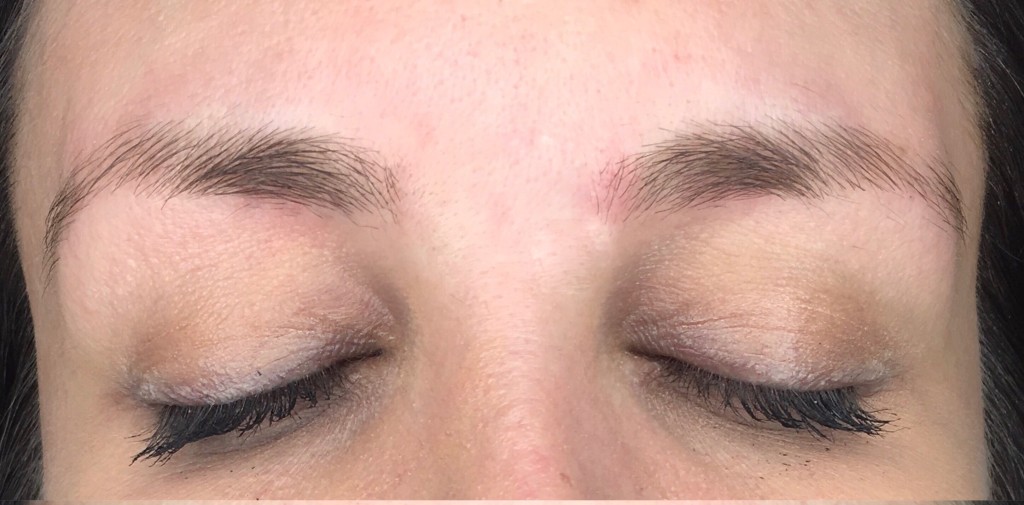 The second I walked into her small shop in Downtown, Oak Park, my anxiety subsided. Not only does Katie have more qualifications than you would ever need hanging right there in plain sight on the wall, but she is seriously the sweetest human ever. Her patience and overall calm demeanor helped me to realize instantly that I was in GREAT hands.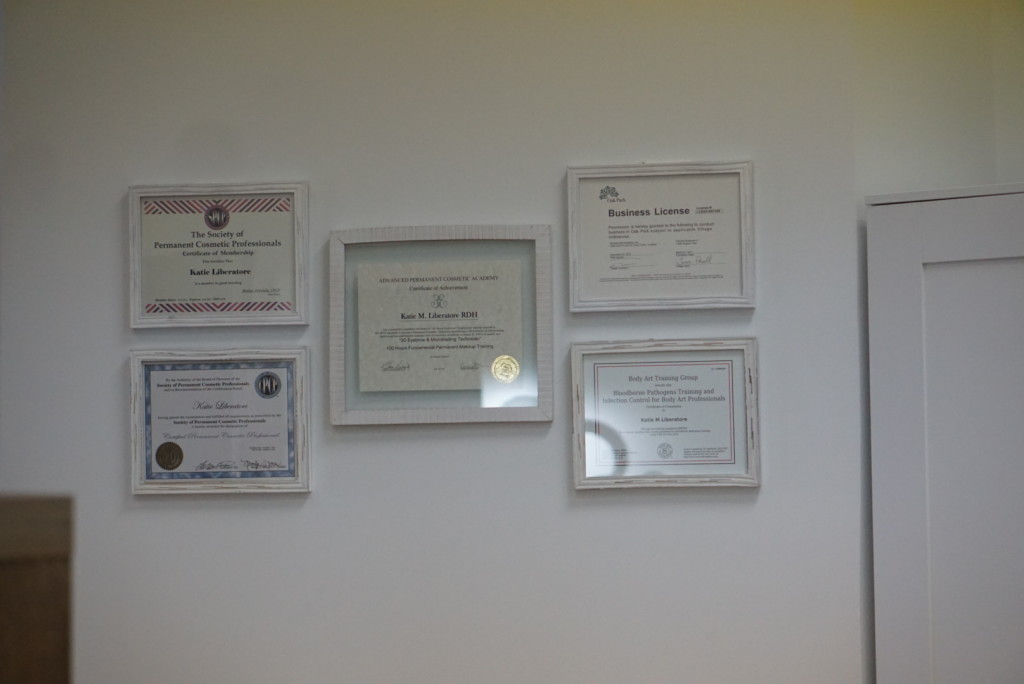 The appointment started with a consultation where Katie shaped my brows and helped choose a color for me. This process can take be as short or as long as you want it to be. For example, mine took about 15 minutes because I literally put all my faith and trust into Katie. Basically, I just went with her suggestions right off the bat. My friend Carla took a little bit longer because she had a much stronger opinion on what she liked and didn't like. The best part was, Katie was okay with both approaches. She literally has no ego at all and just wants you to be happy with the results. It just made us feel so comfortable. She even told us before we came that we could feel free to come with our eyebrows shaped how we like them!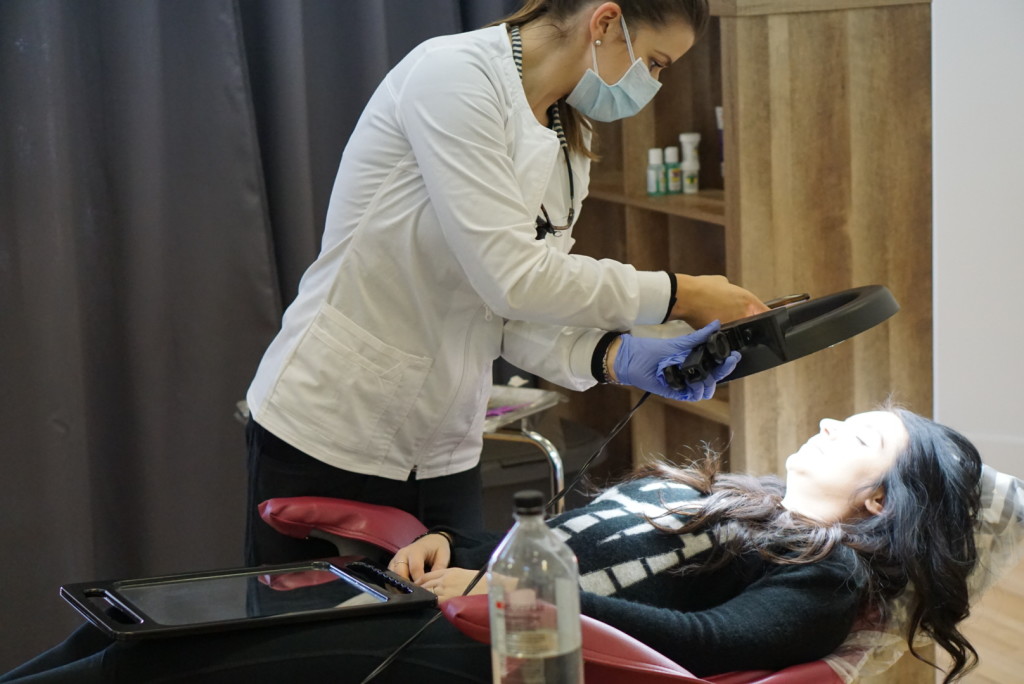 After we found the perfect shape and color for my face, we were ready to start the process! Which brings me to my number two fear about microblading, the pain! I was SO freaked out and I kept asking Katie to give me warning if anything would hurt. Well folks, I have to be honest, it simply doesn't hurt.
Step 1 of the microbalding process starts with pricking your brows so that the numbing cream can set it. I was told if there would be any pain, this might be it. Here is the video of my pricking (this was during my touch up, so my brows already look good)…

It took no more than 20 seconds and I was literally in no pain at all. Personally, I kind of liked how it felt. Carla said it felt like tweezing. After the pricking, the numbing cream goes on and you let that set. Once it's set, the microblading begins!
The microblading is the easiest part since you are numb. I almost fell asleep a few times. Here is a video…

After your done with the microblading, you'll sit with some special cream (to seal in the color) and then you're good to go!
Now onto fear number 3, the healing process! For me, the healing process was literally a breeze. If you follow the instructions Katie gives you, you will not look like a crazy person at all. I had no peeling at all and I think it's because Katie really sat and explained everything to me in detail.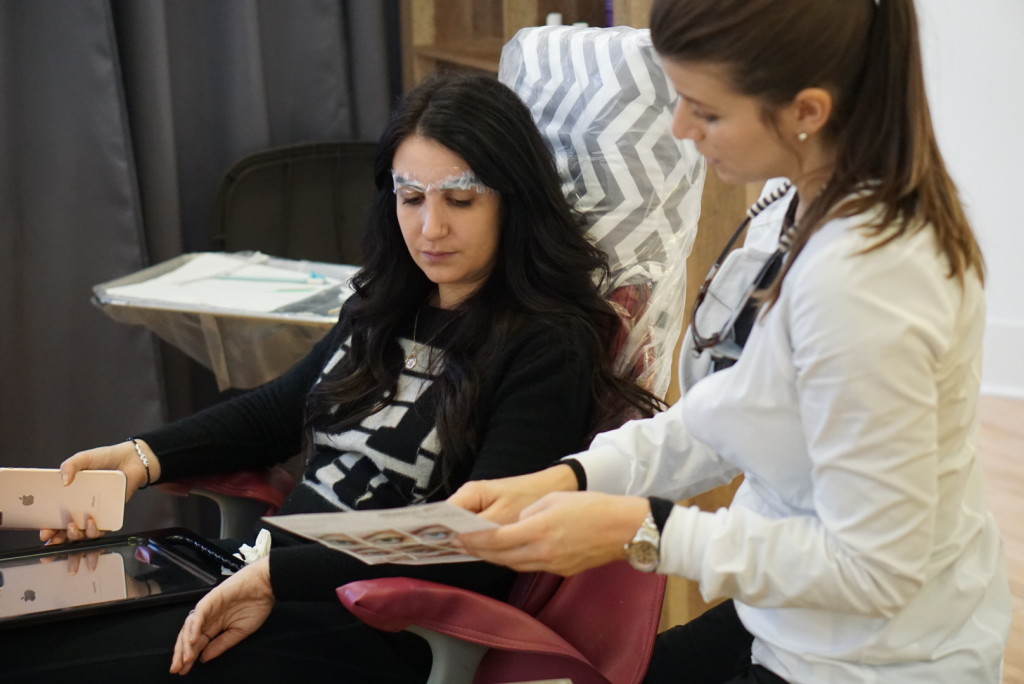 In fact, I actually missed how dark my brows were right after they were done. This is ok, because you actually get a free touch-up with your package about 3 months later!
When I went back from my touch-up, I actually went a few shades darker to try and match the look I had while I was healing.
In the end, you MUST try Midwest Microblading. If your hesitating at all, just don't. There really is no reason and once you go, you'll see how much of a timesaver it truly is. Here is my before and after…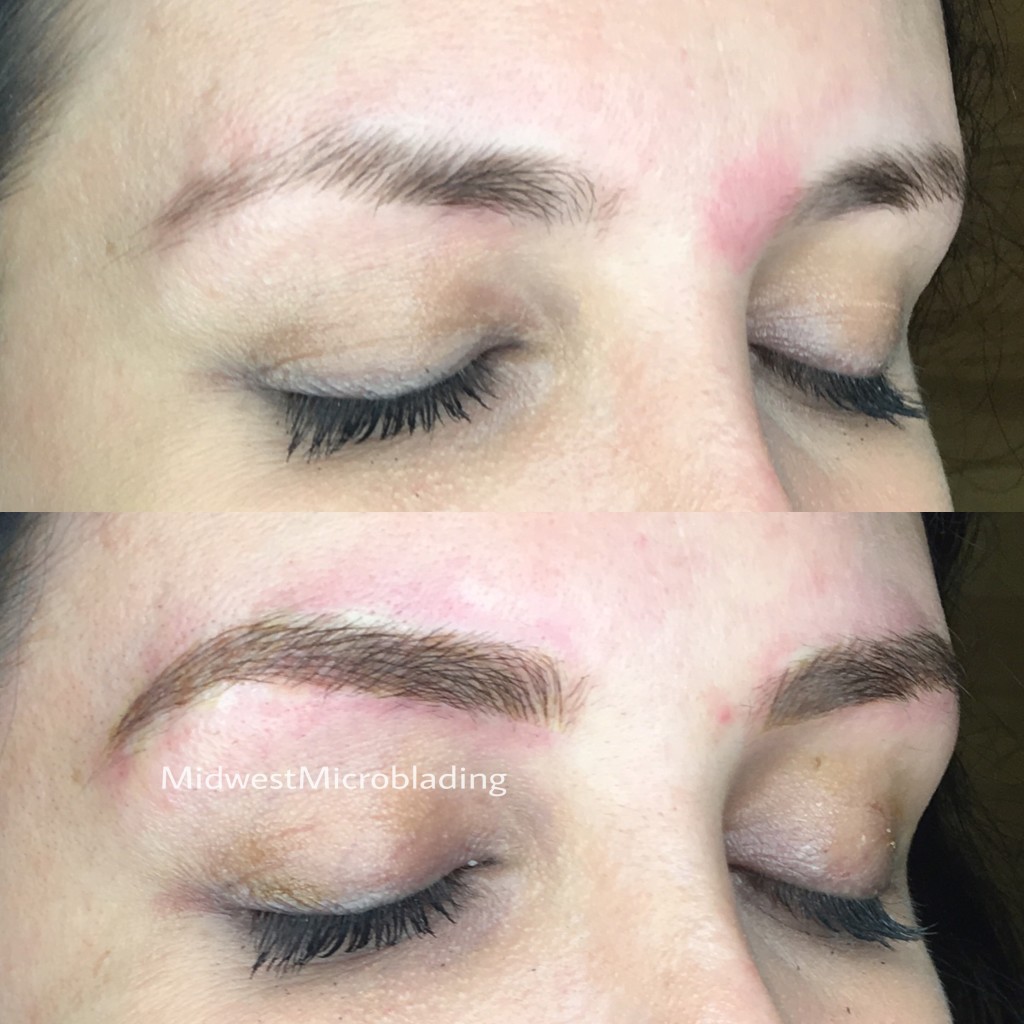 Amazing, right?? Obviously depending on the person, results will vary and not everyone is a good candidate for Microblading. You can review the FAQ's here.
Oh, and the price! My last fear. The entire experience is only $475 and the INCLUDES the touch-up. Not only is that price amazing, but before I left, I begged Katie to give a discount to all of you (because that's what I like to do for you friends.) So mention me, Everything Erica and get $25 off your package at Midwest Microblading! She will honor it through the rest of 2017. Remember, pricing may have changed since I got it done, so be sure to check her website for latest pricing!
You can actually easily view all the available appointment dates and times and schedule online! The link is midwestmicroblading.com/booknow
Love always,
Erica