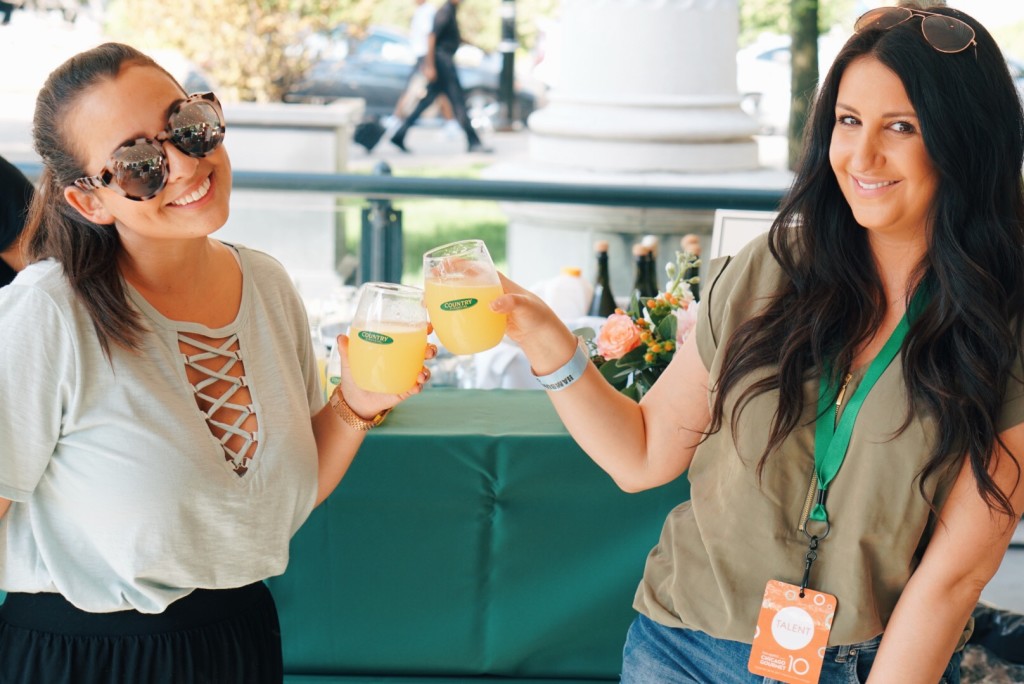 I can't believe another Chicago Gourmet Weekend has come and gone! This year, one of the highlights for me was hanging out with the COUNTRY Financial crew at their pre-party on Saturday morning. I love everything about this company. They have such  dedication to enriching their community and truly do help provide families with simple steps to creating a stronger financial future.
And boy, do they know how to throw  party! First, they started to morning off with a much-needed Mimosa bar…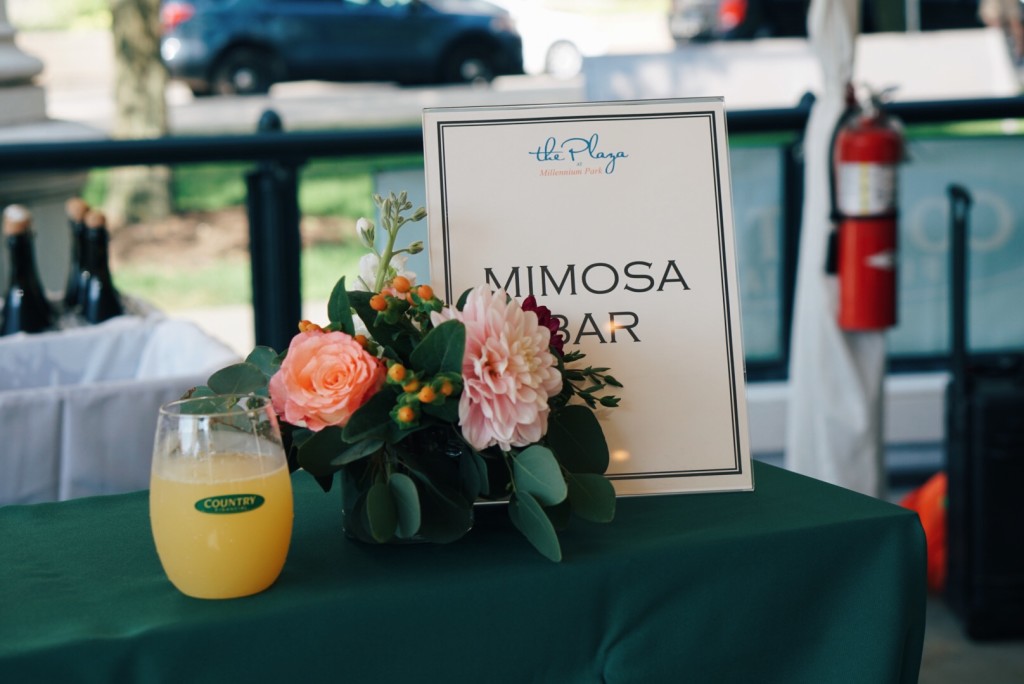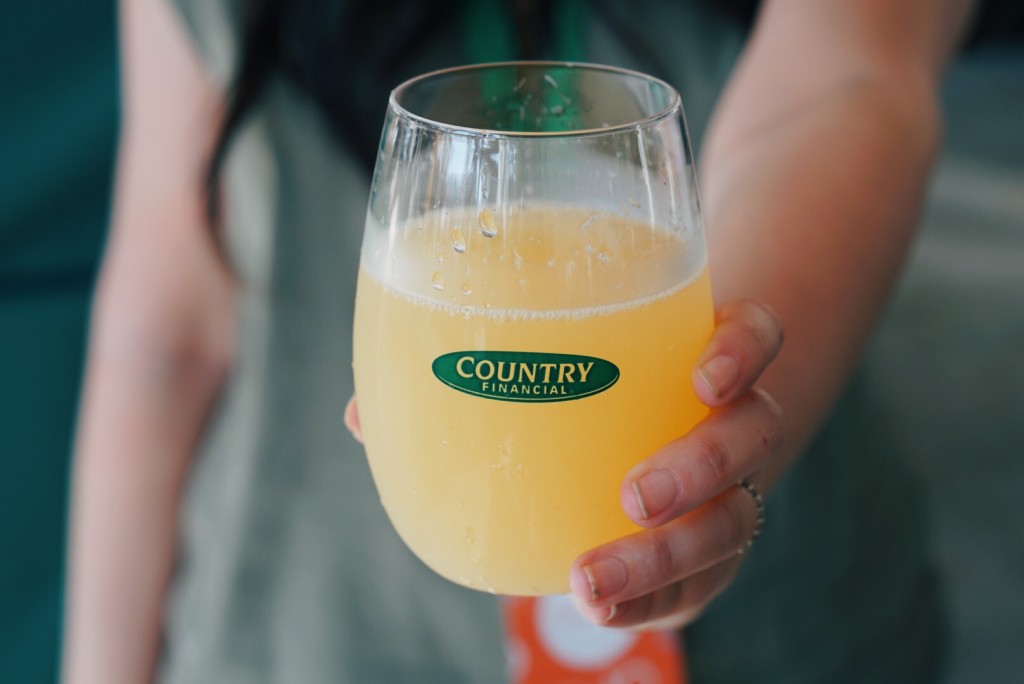 And they didn't disappoint with the food either. They served up some incredible small bites to get us ready for the biggest foodie weekend of the year!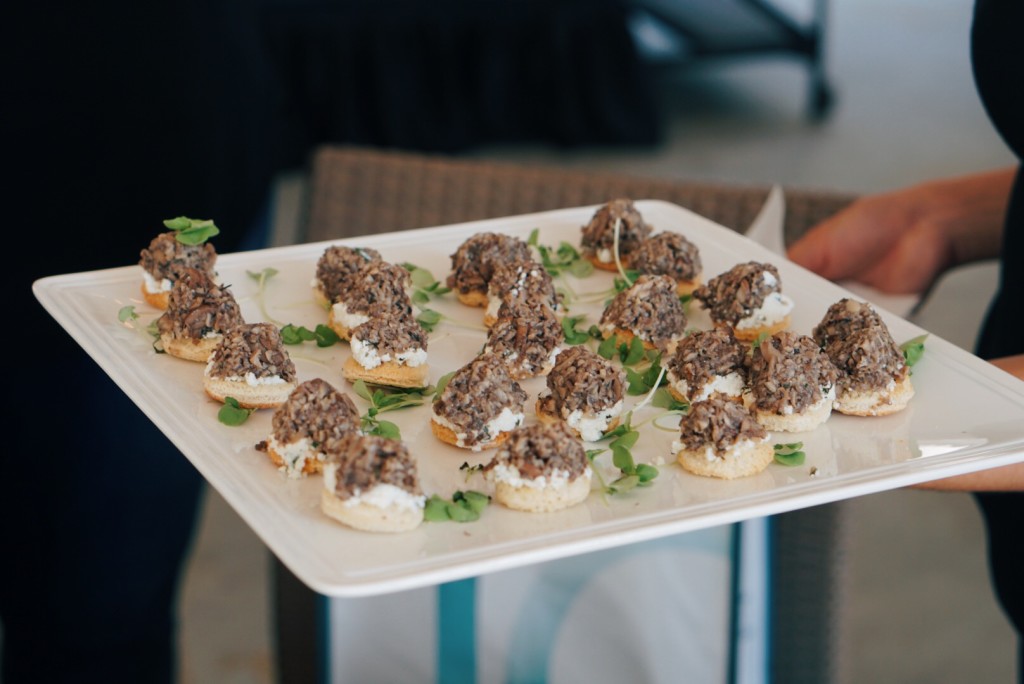 Then, they brought in one of Chicago's BEST bartender's, Lee SkyBrick Zaremba, to create a green cocktail unlike anything you've seen or tasted before. My favorite part of Lee's demo was his talk about his dedication to service. He said that he recognizes the hard work and effort that goes into making a dollar. If you choose to spend your dollars with him, he wants to respect that and make you the best drink possible. Isn't that awesome? He also talked about how following the simple steps in this recipe is just as easy as using COUNTRY Financial's simple steps to creating a more sound financial future. I love how he saw that connection!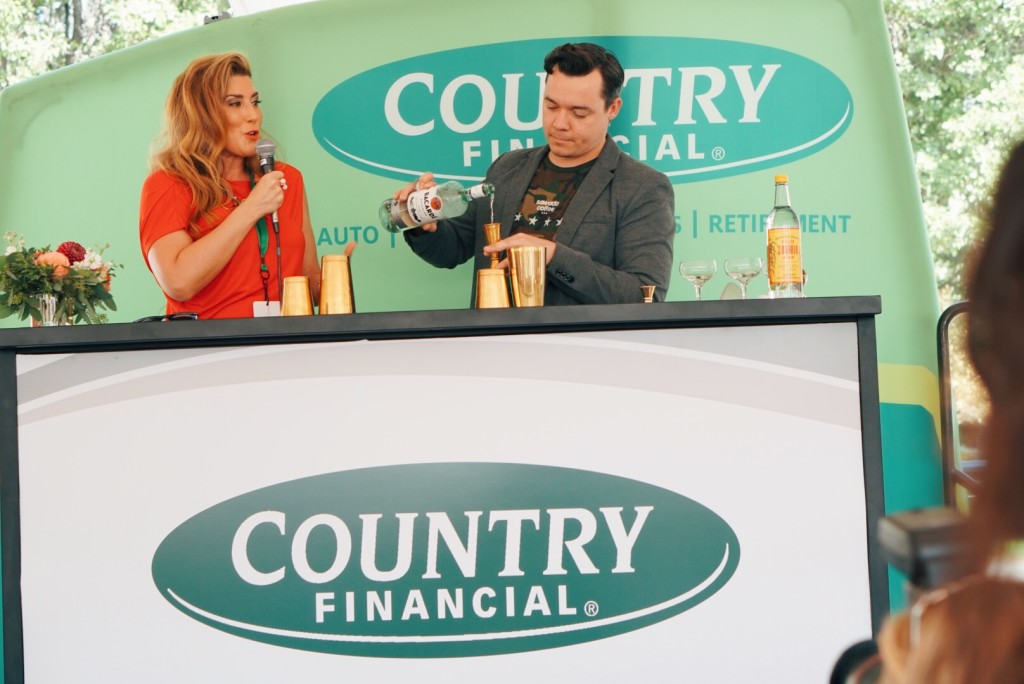 The cocktail is pretty simple to make, but has one ingredient that set's it apart, a black lime. I scoured the interwebs, and found a place you can buy it.
Here is the recipe:
What You'll Need:
1 oz Bacardi Superior Rum
1/2 oz Aguardiente
1/2 oz lime juice
1 oz kiwi pureed and then strained
Black lime for garnish

What You'll Do
1. Add all your ingredients (except the black lime) to a shaker with some ice.
2. Shake it like you mean it (Lee's words, not mine)
3. Strain into a glass and top with shaved black lime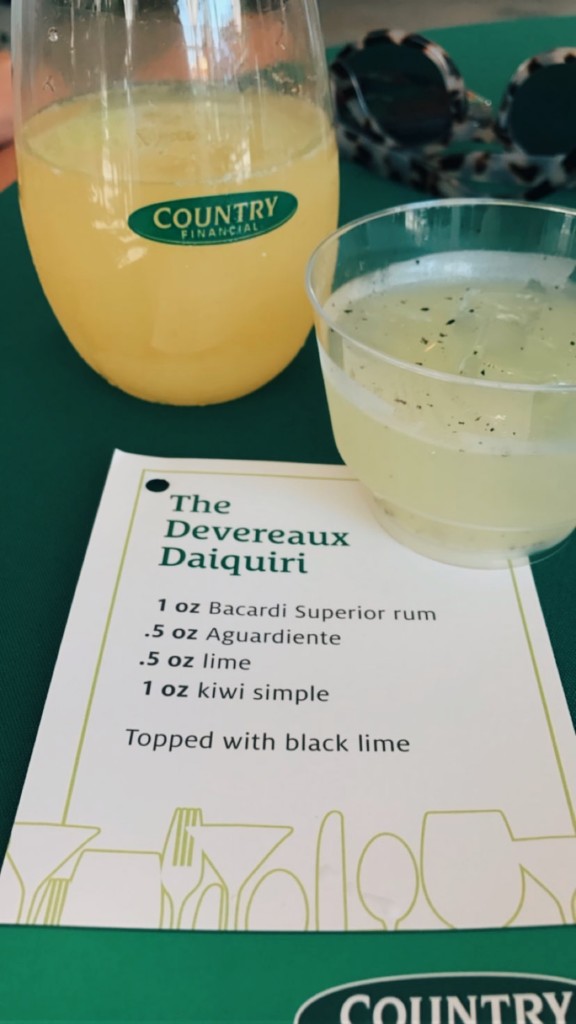 How delicious does that sounds? It's actually really light and frothy too!
After our amazing pre-party we got to cool-off and hangout in the COUNTRY Financial booth in the BBQ tent at Chicago Gourmet. It was totally IG worthy and I had the absolute best time hanging out!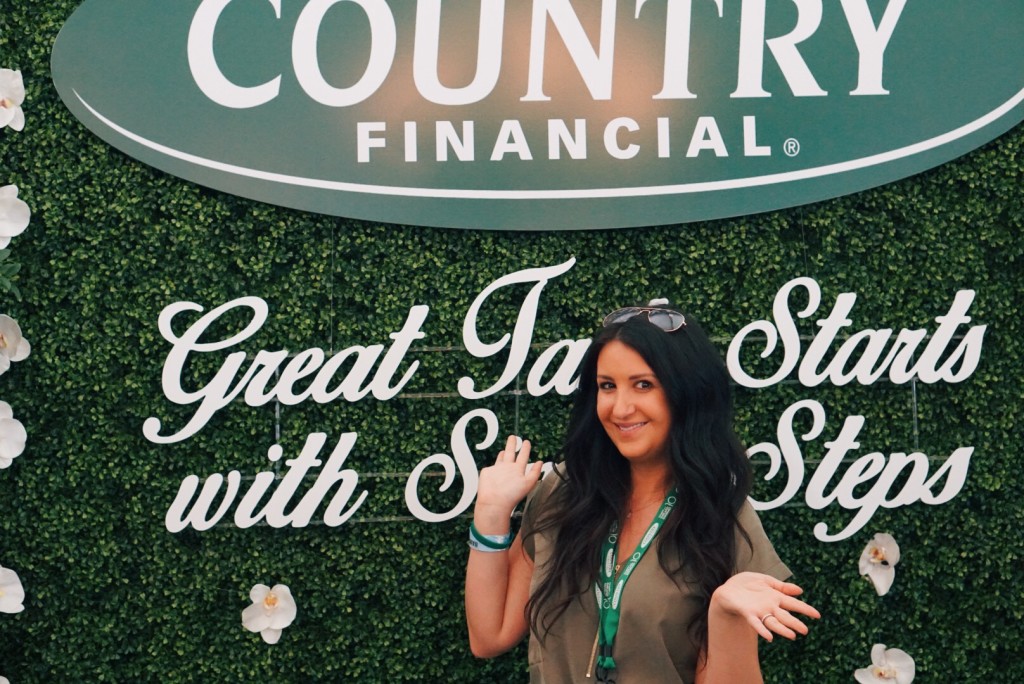 Reminiscing has officially gotten me excited for next year! I simply can't WAIT!
Love always,
Erica