Halloween has barely passed us by, but Thanksgiving is already on the mind!
This year is the first time I am hosting my own Thanksgiving and I couldn't be more excited (and freaked out!) I can handle the turkey and all the fixings, but admittedly, my decorating skills aren't exactly up to snuff. To be honest, I am known as the queen of Pinterest fails. I always try, but usually end up discouraged and I throw away my project. Then I go out, purchase what I need to decorate and end up spending more. It couldn't be more of a waste of time and money for me.
This year though, I decided to give it one last try and create some centerpieces for Thanksgiving. It's the first time Elia will be able to enjoy this holiday so I really want to make it special for her!
Well, I have to give myself a pat on the back, because I totally DID IT! I had some hiccups along the way (I'll explain), but all in all, I made it happen. It was made even easier because I ordered all the supplies from Peapod with my regular grocery order. They have everything from flowers to gourds/pumpkins. When the supplies arrived I was so impressed by the quality and dare I say even excited to get started on my arts and crafts.
I still can't believe I managed to make these beauties…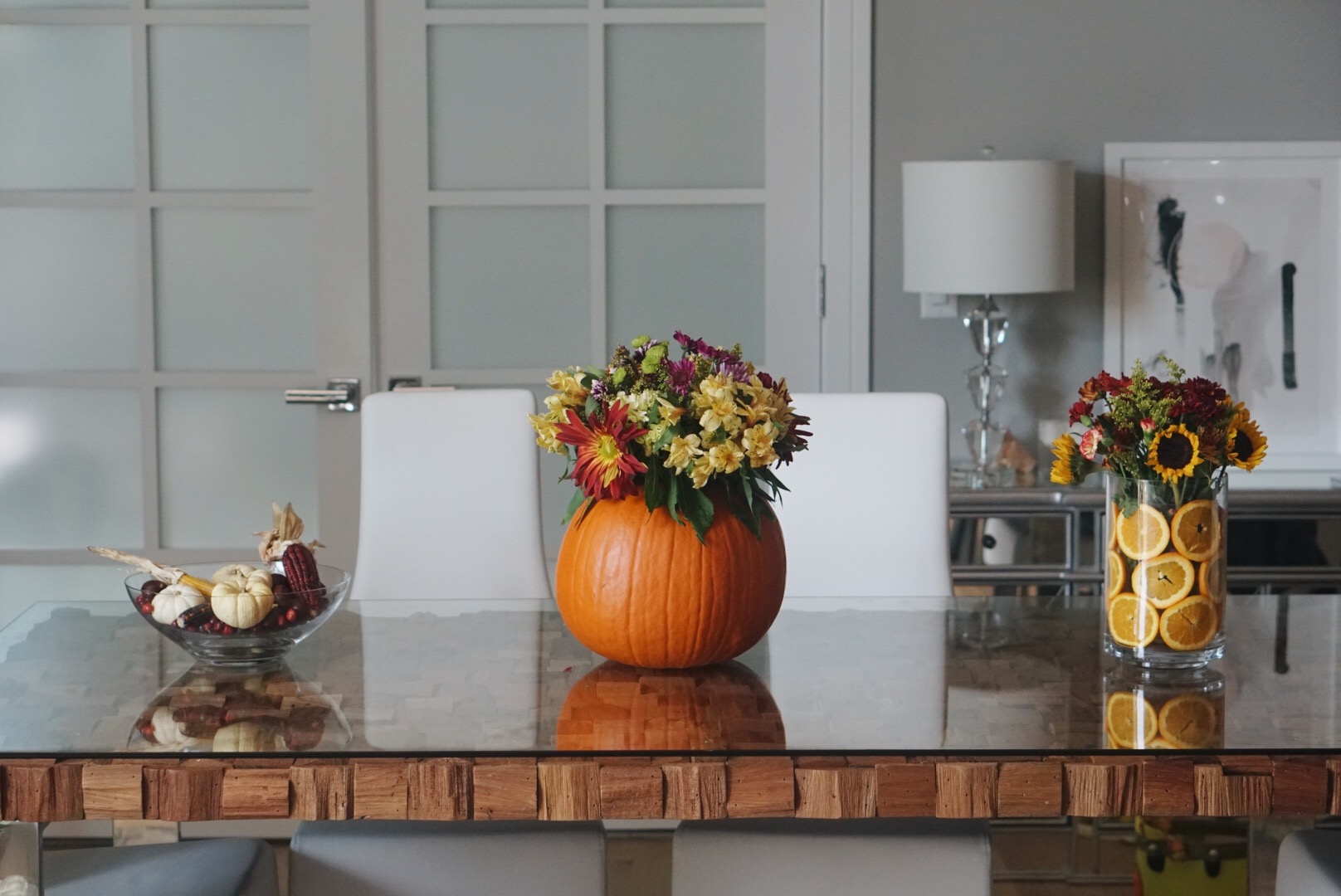 Citrus Floral Centerpiece

What You'll Need:
Oranges
1 package of cranberries
3 bouquets of assorted flowers
2 vases of different sizes but same shape
What You'll Do:
1. Place smaller vase into larger. There should be enough room around smaller vase to slide slices of oranges into it. This almost was a Pinterst fail for me. I tried to stack the oranges up in one vase and they kept falling over. I realized you really need two so that the oranges can wedge in between.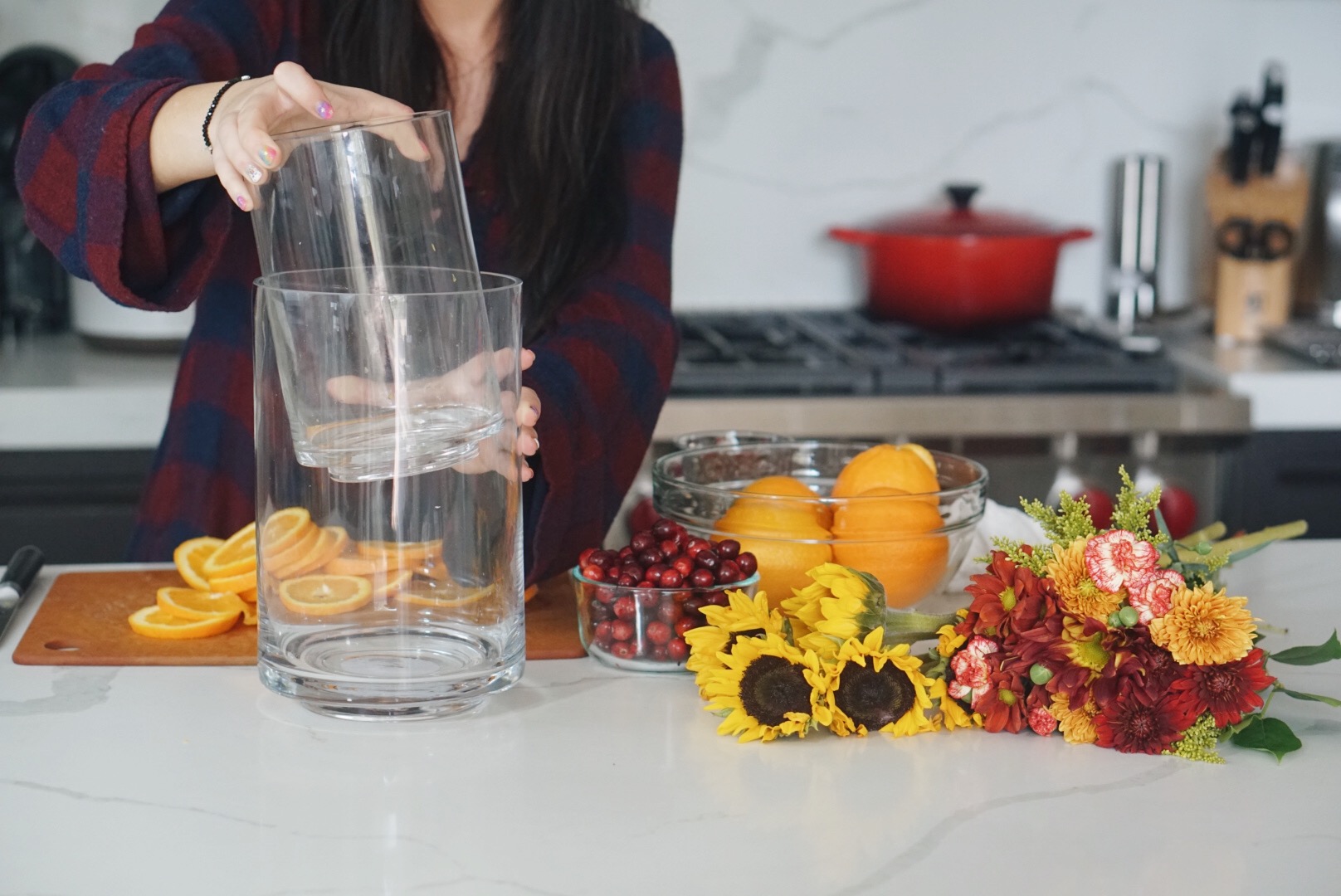 2. Slice oranges. I used about 4 oranges but it can vary depending on the size of your vase and the look you're going for.
3. Slide oranges in the gap between the vases and pile them onto one another.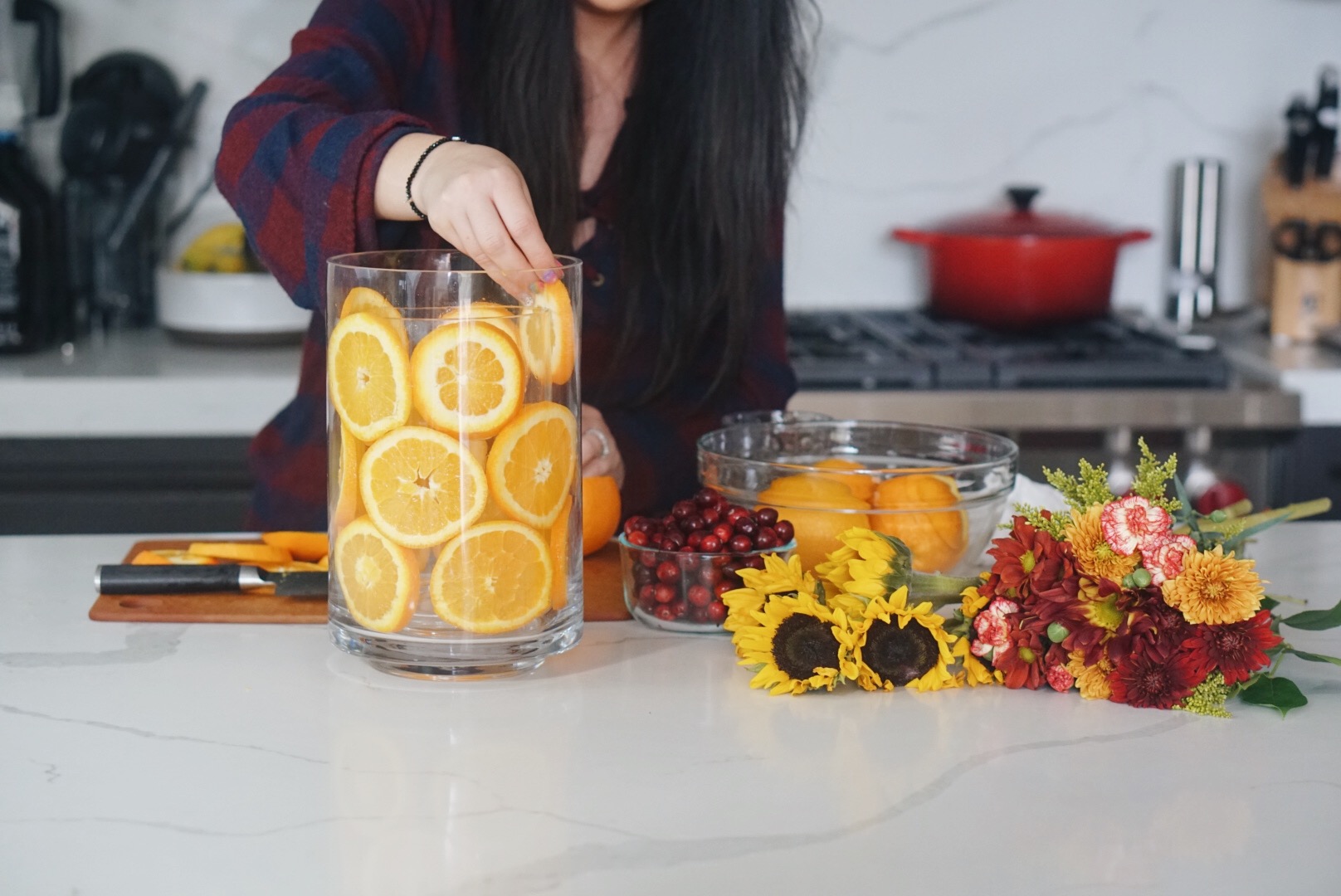 4. Once the outer vase is filled with oranges, fill it with water and add cranberries to the water where they will float in between the orange gaps.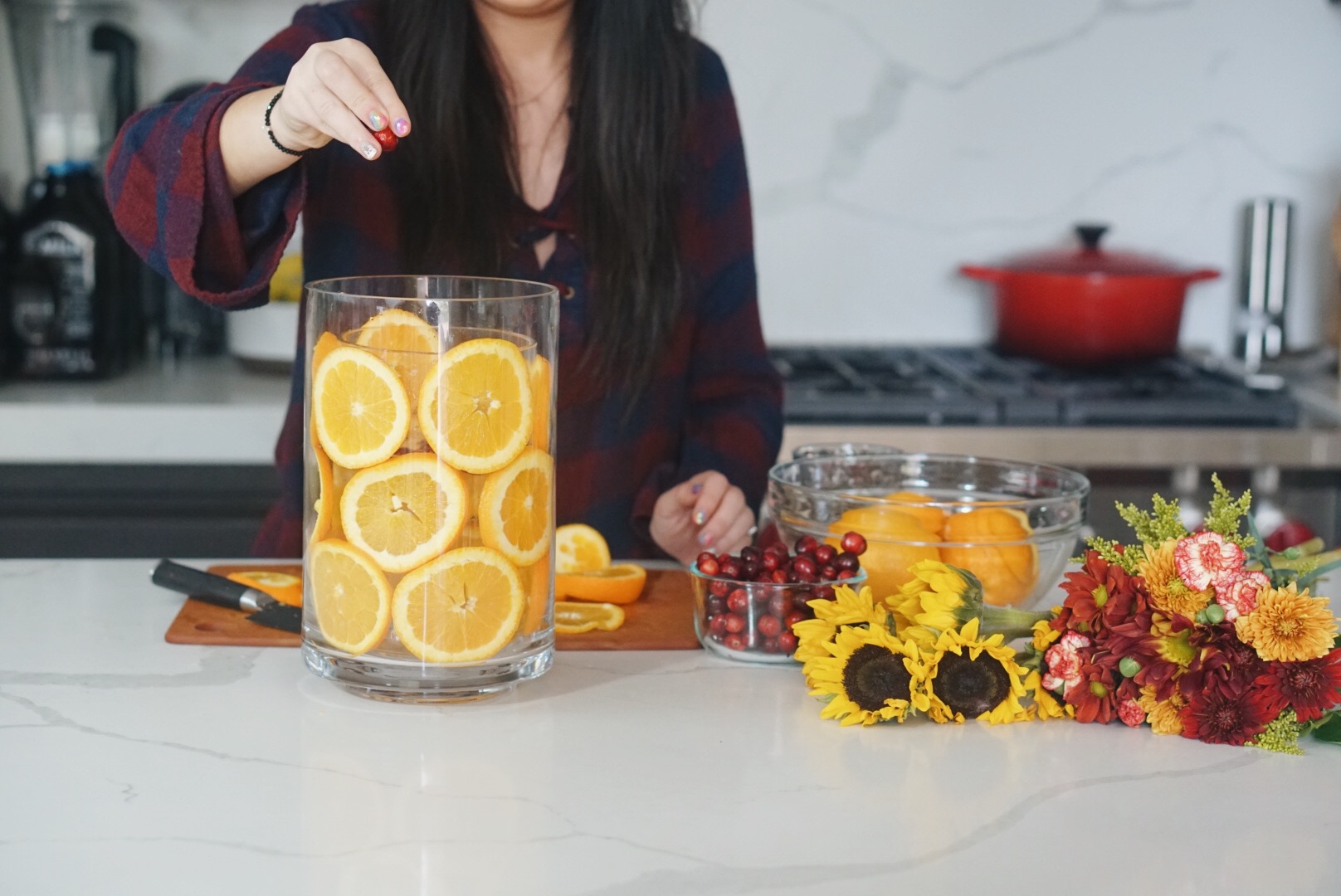 5. Unwrap the bouquets of flowers, trim the stem to desired height and arrange them in the vase. Voila! A beautiful citrus floral centerpiece.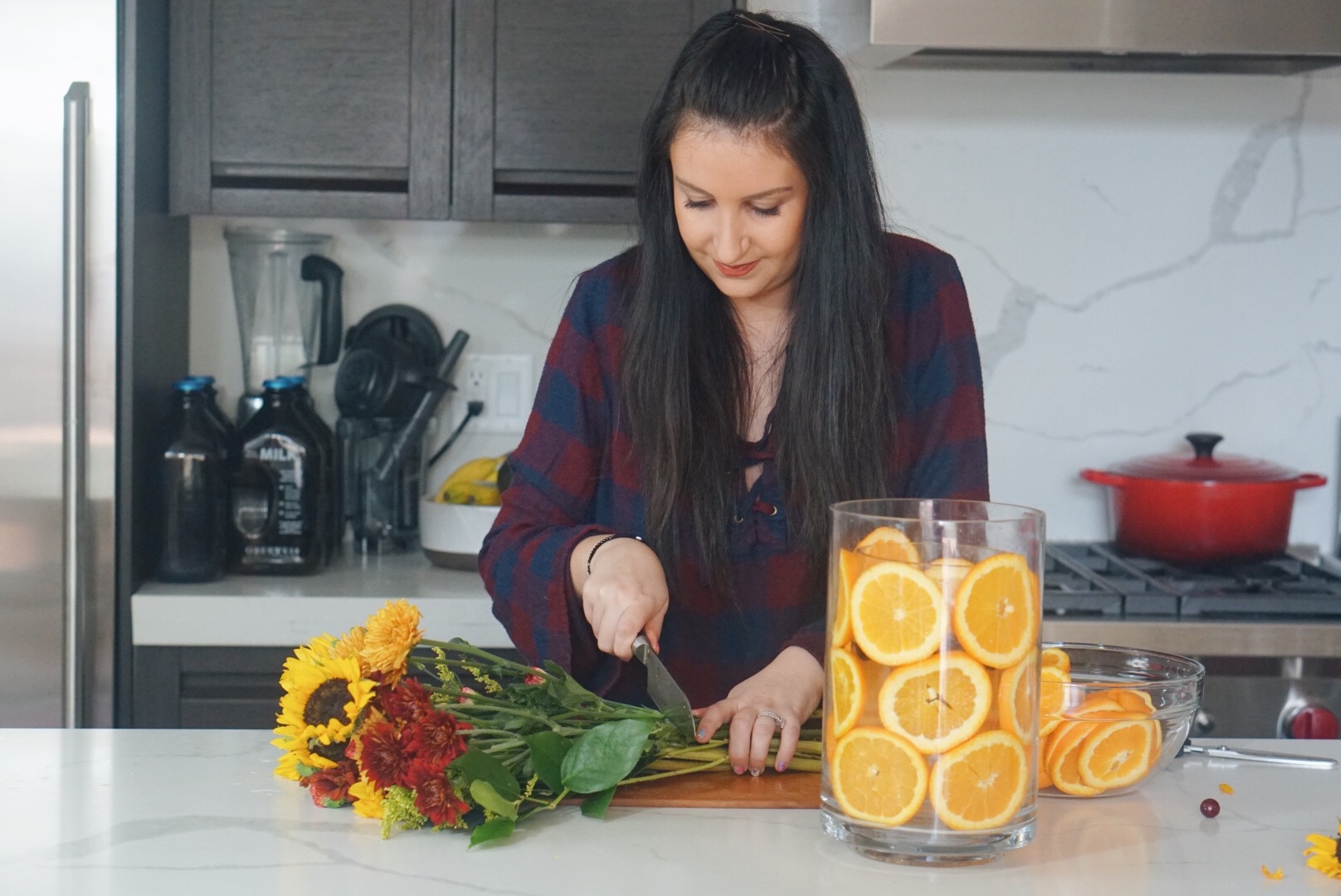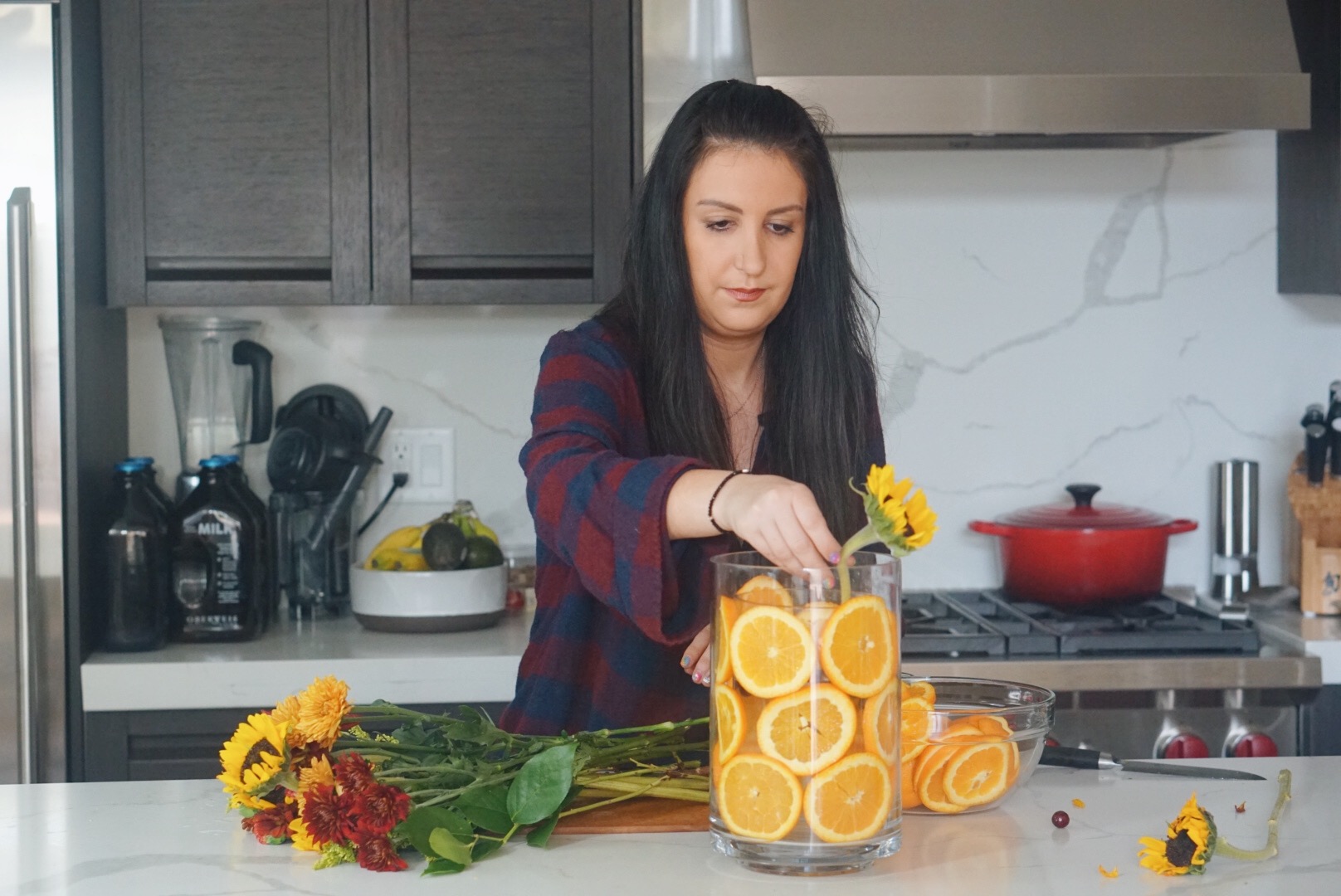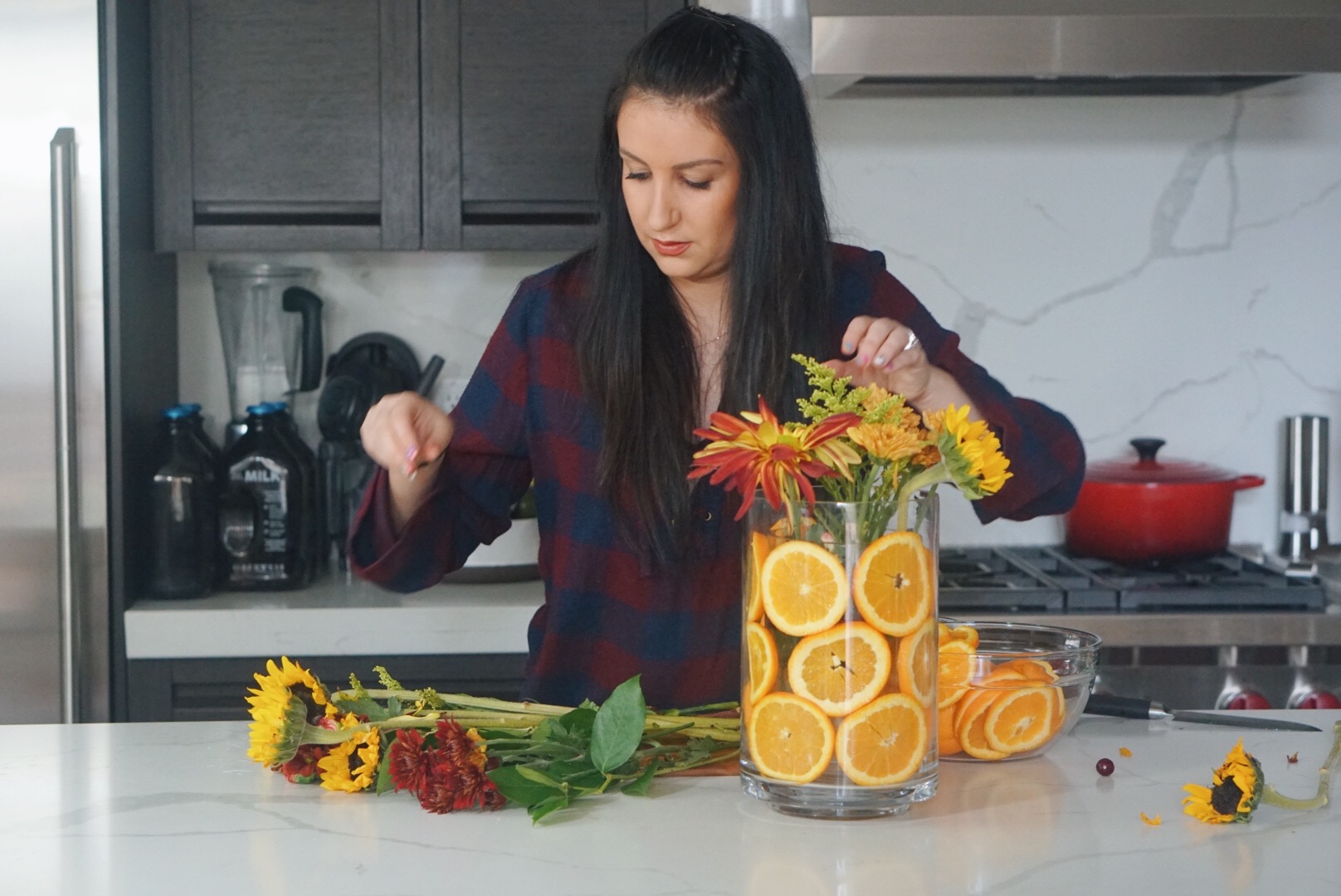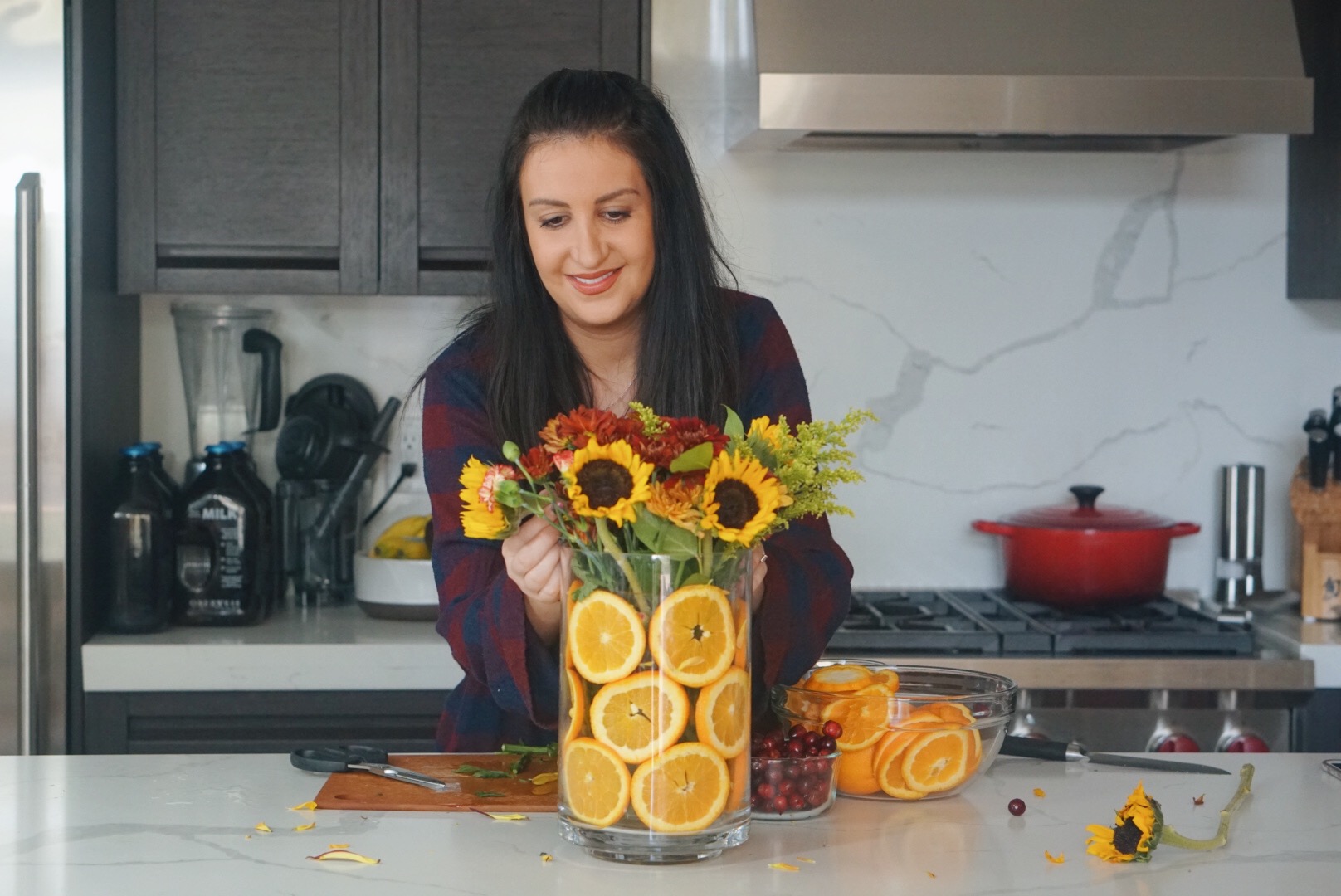 Fall harvest bowl

What You'll Need:
Bunch of small Indian corn
Bunch of large Indian corn
1 package of cranberries
1 package of whole chestnuts
5-6 small white pumpkins
1 medium to large glass decorative bowl
What You'll Do:
1. Start by arranging the pumpkins in the bowl. Then add cranberries and chestnuts.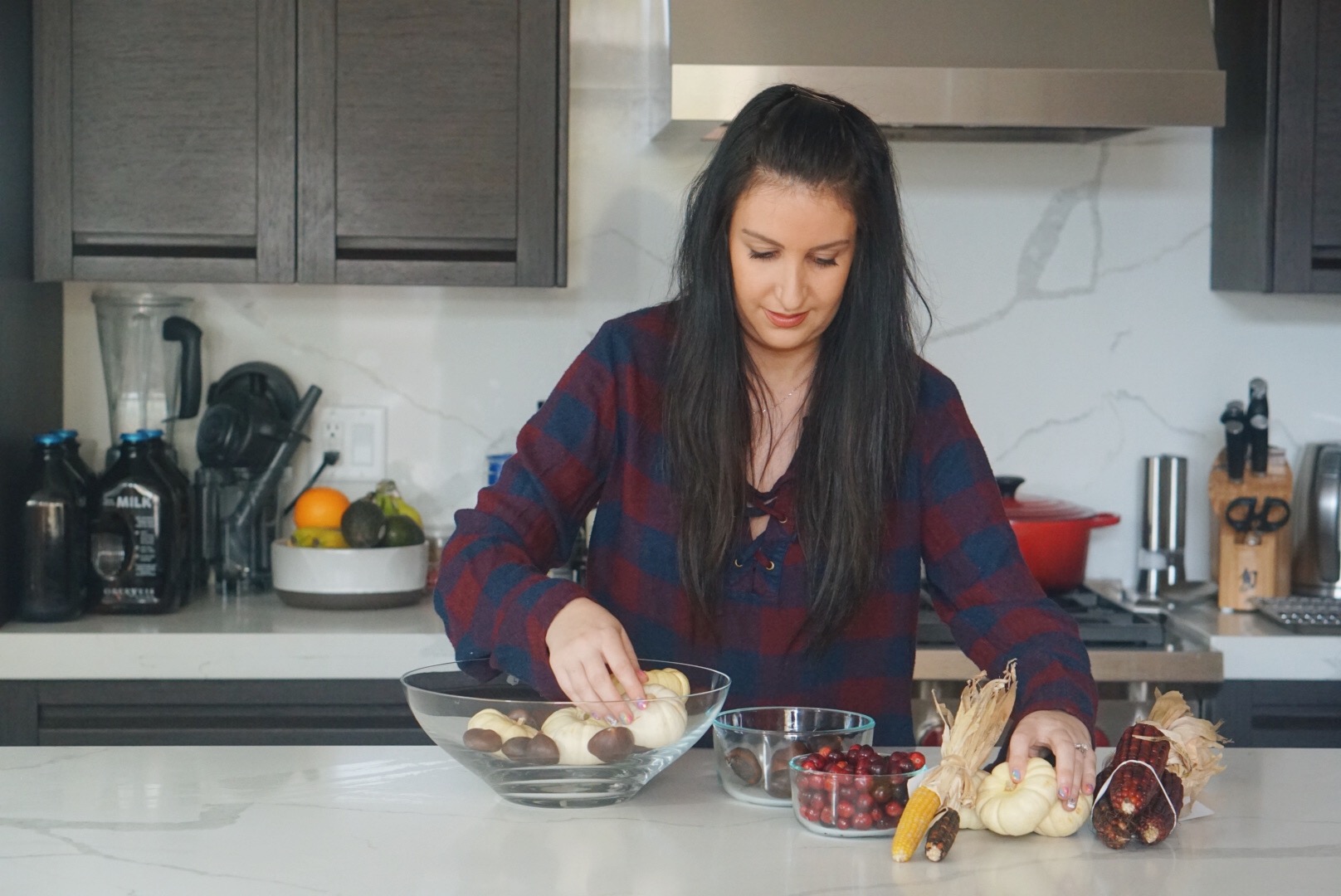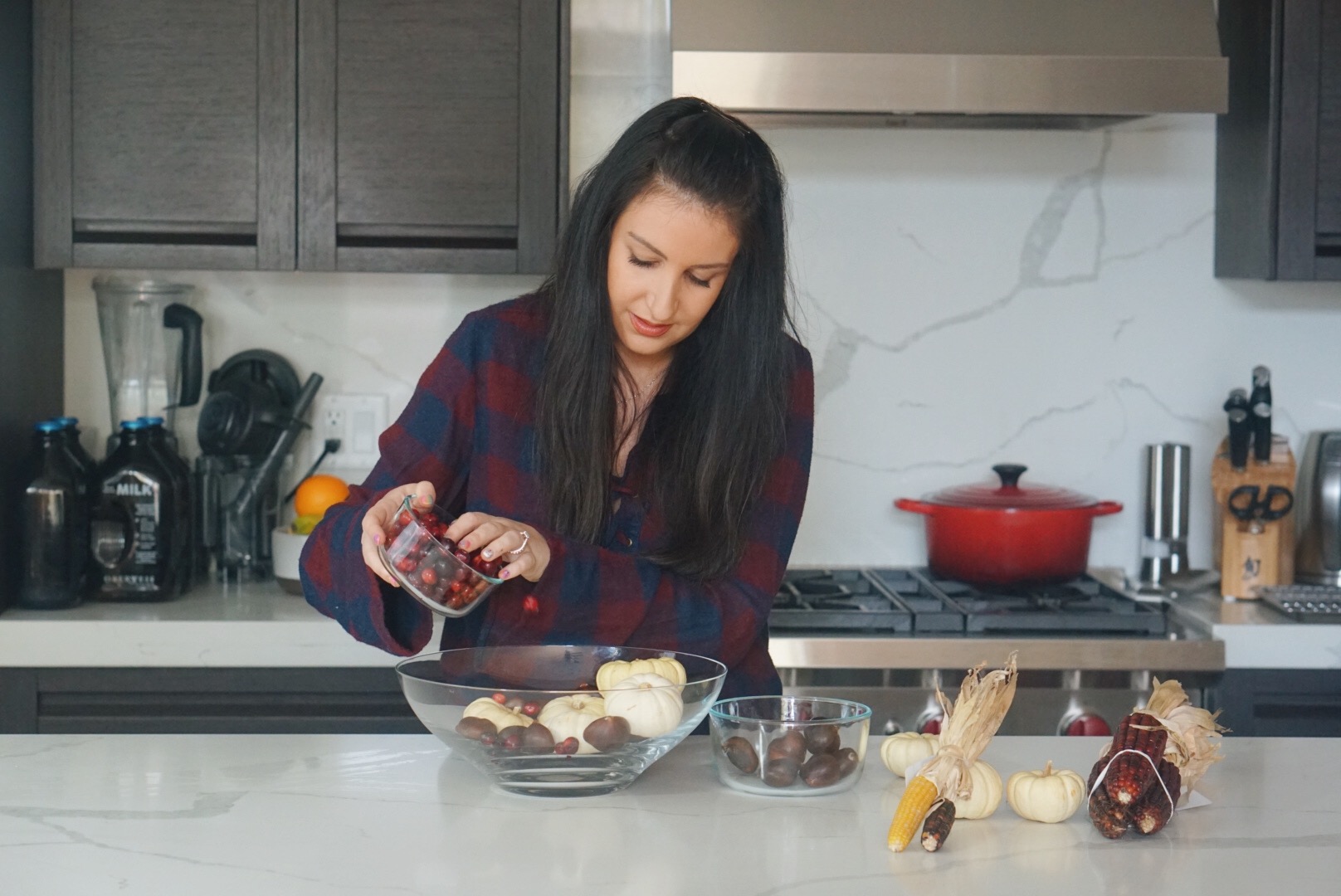 2. Place the corn on the top. It's just THAT easy!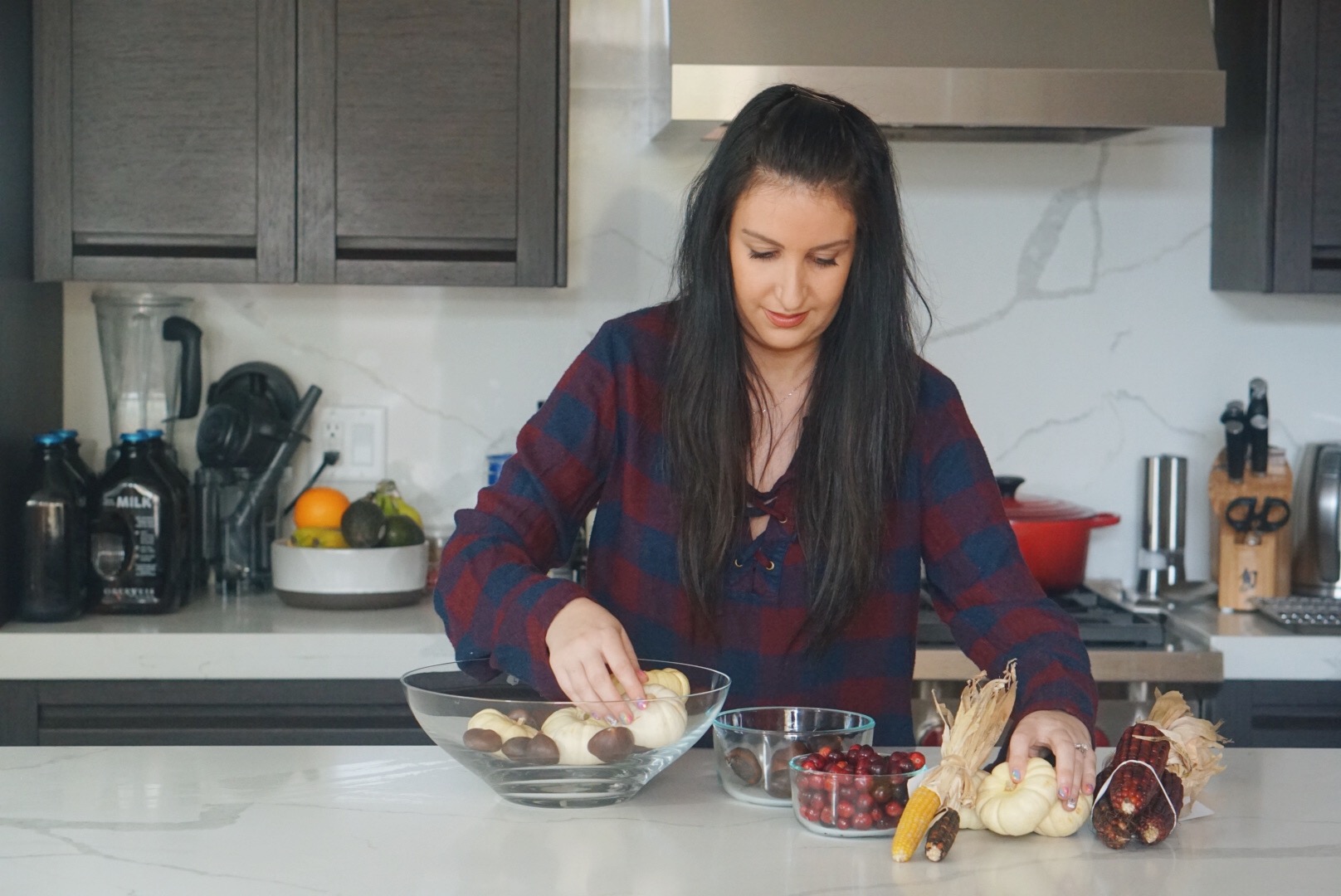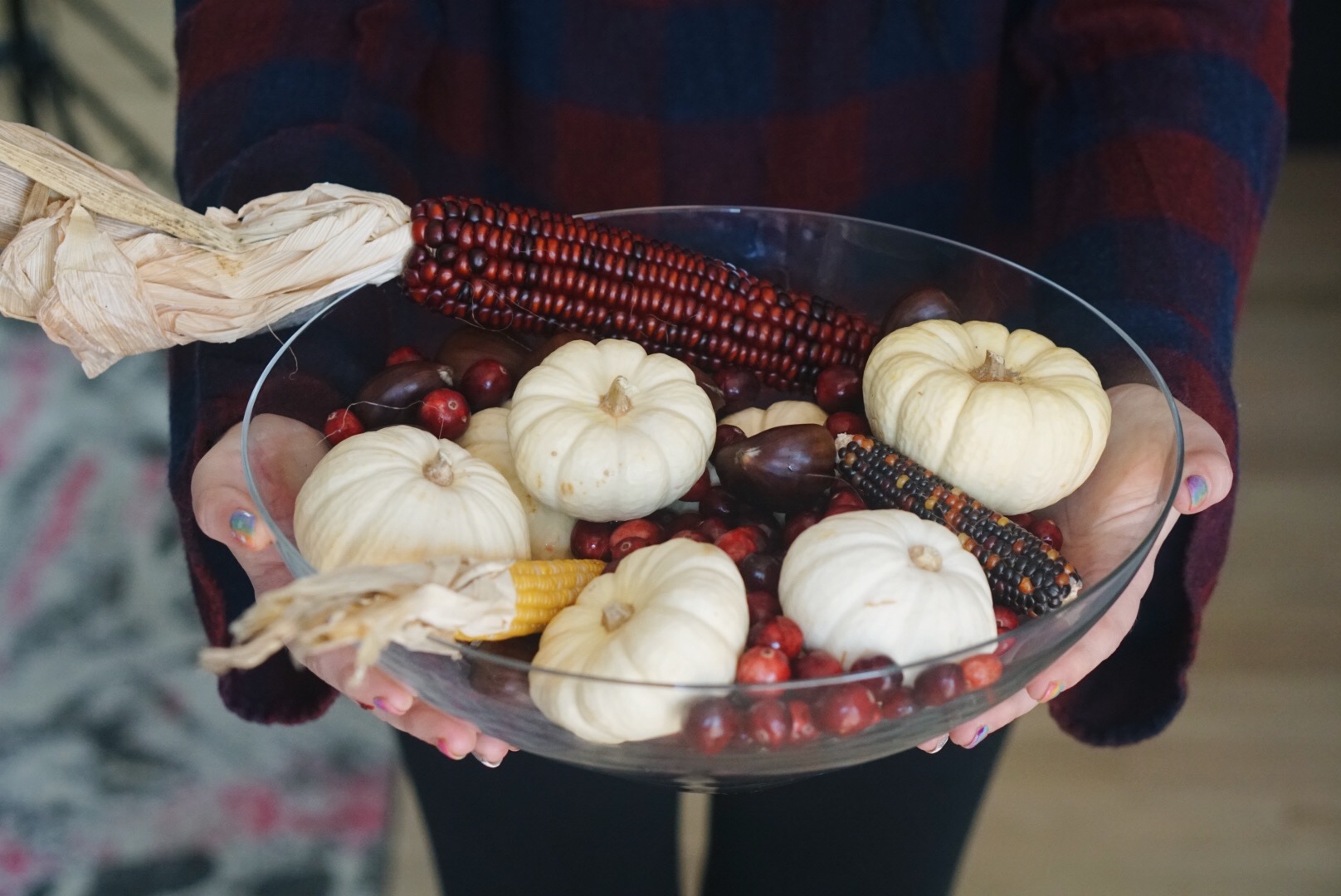 Pumpkin Vase
What You'll Need:
1 medium to large pumpkin
A sharp knife
Spoon or ladle
3 bouquets of fall florals
What You'll Do:
1. Use the top of another vase to trace where you're going to make your cut.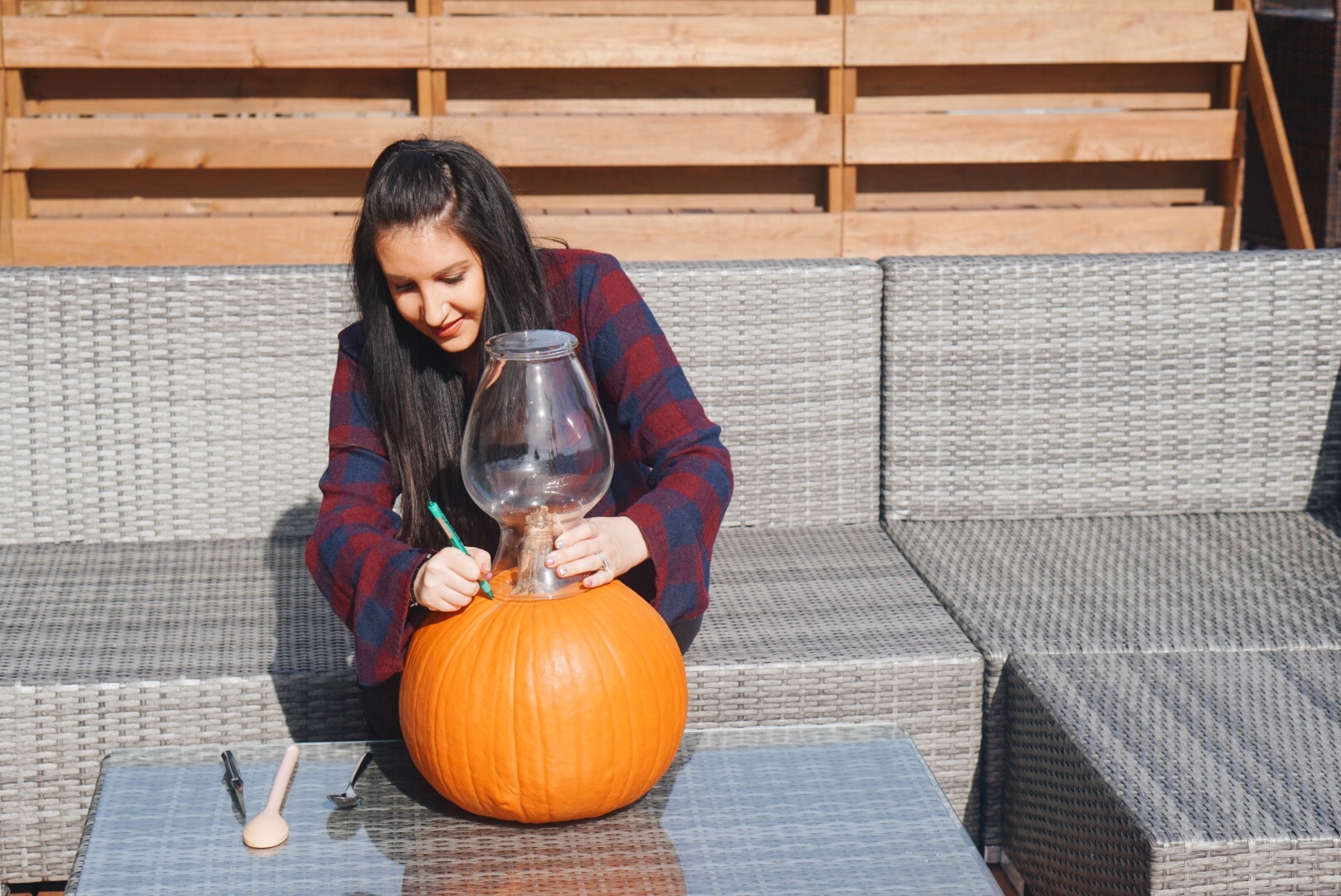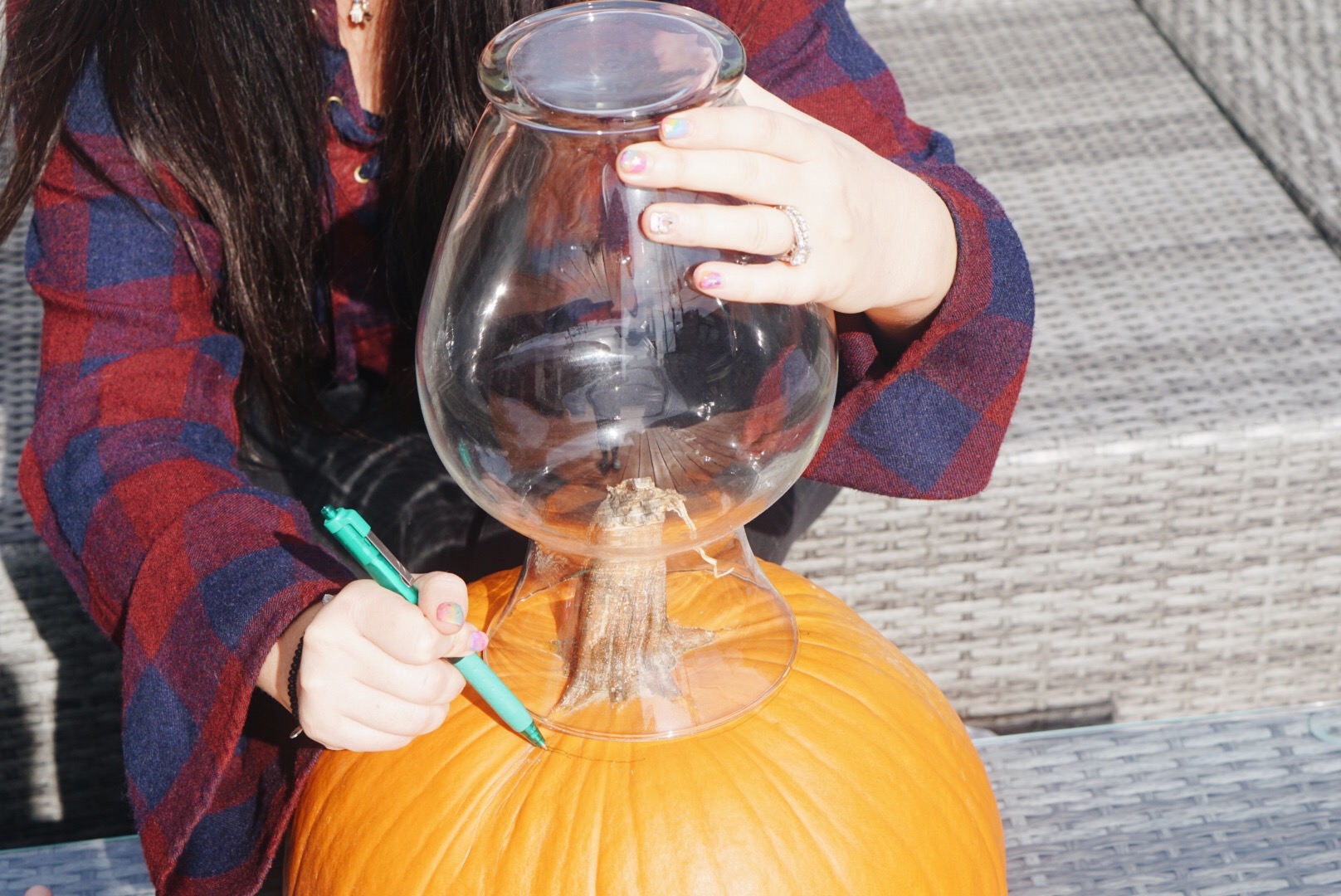 2. Take a sharp knife and cut along the trace mark to remove top.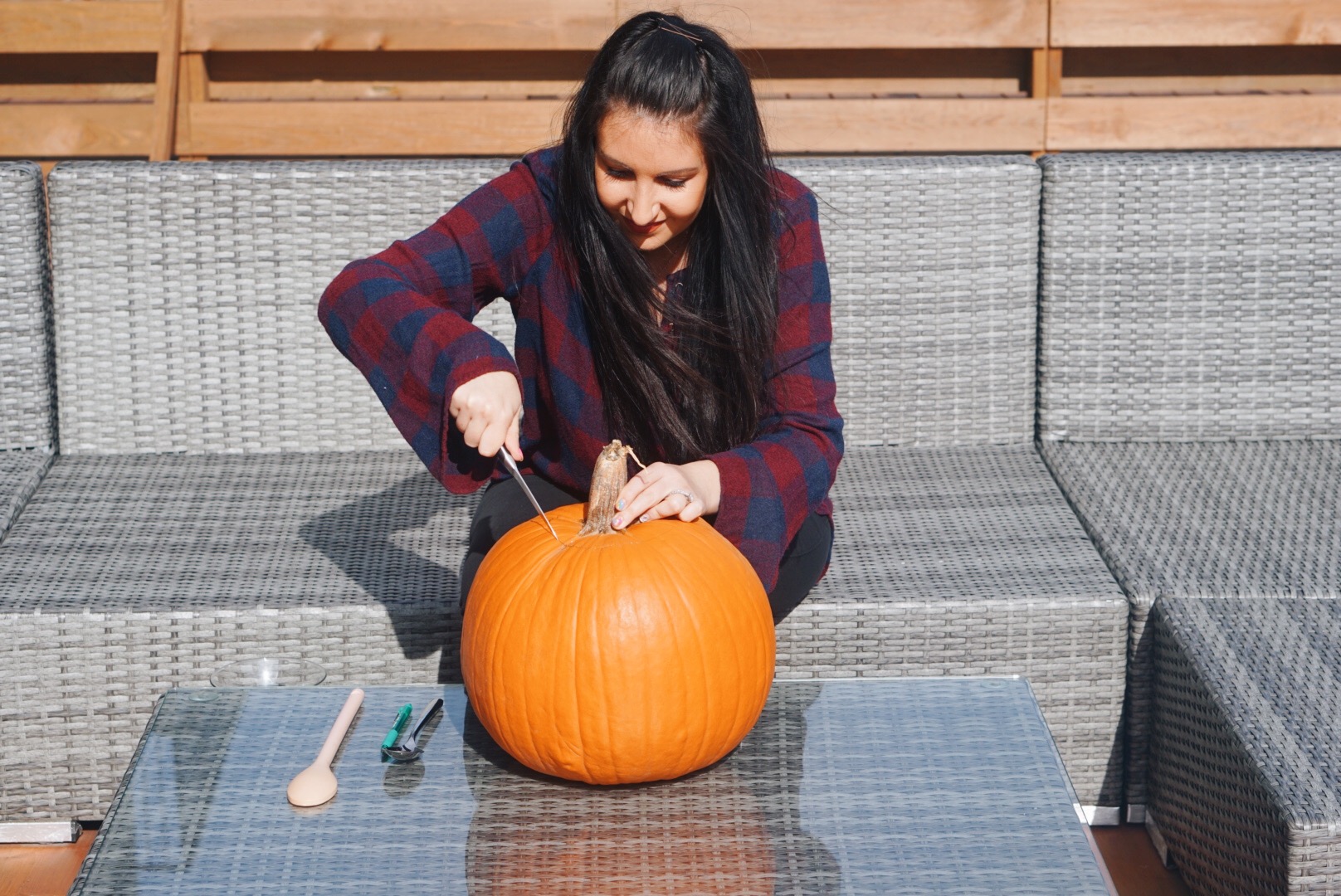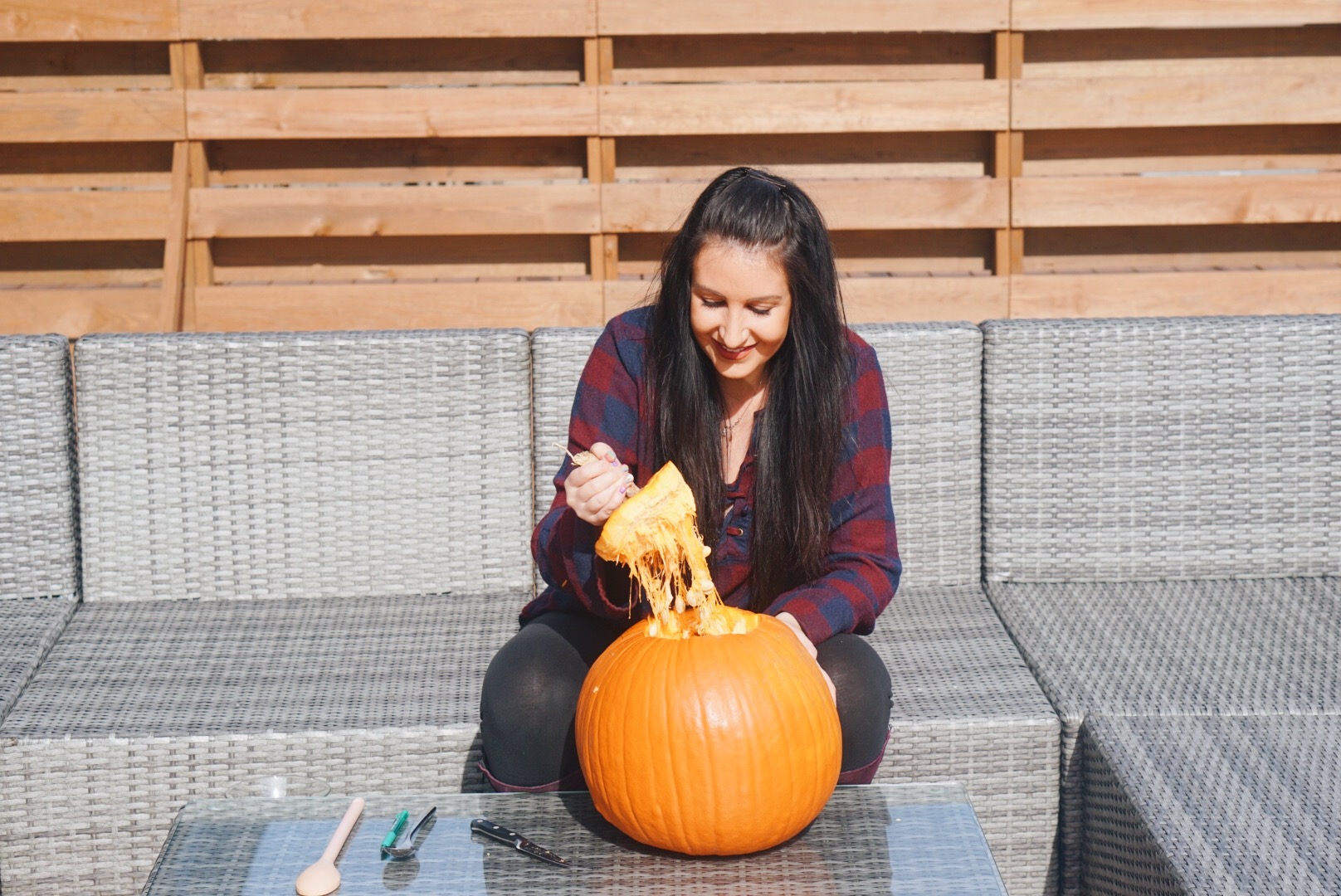 3. Use a spoon, or in my case your hands, to remove all the insides of the pumpkin (you can even save the seeds for baking, YUM).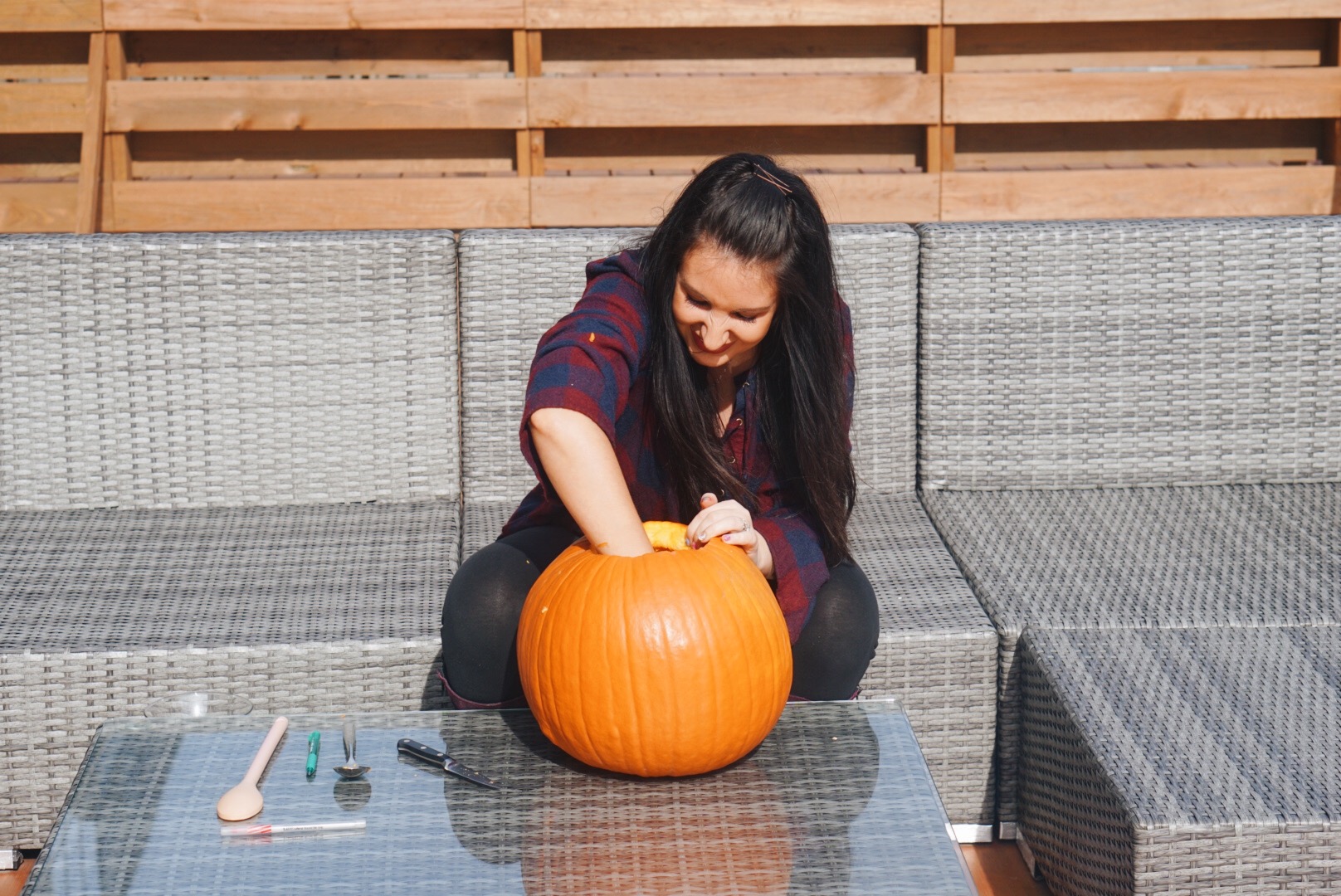 4. Once the pumpkin is cleaned out, fill it with water 2/3 of the way. Be careful because it will be heavy.
5. Cut your flowers to the height perfect for your table and arrange.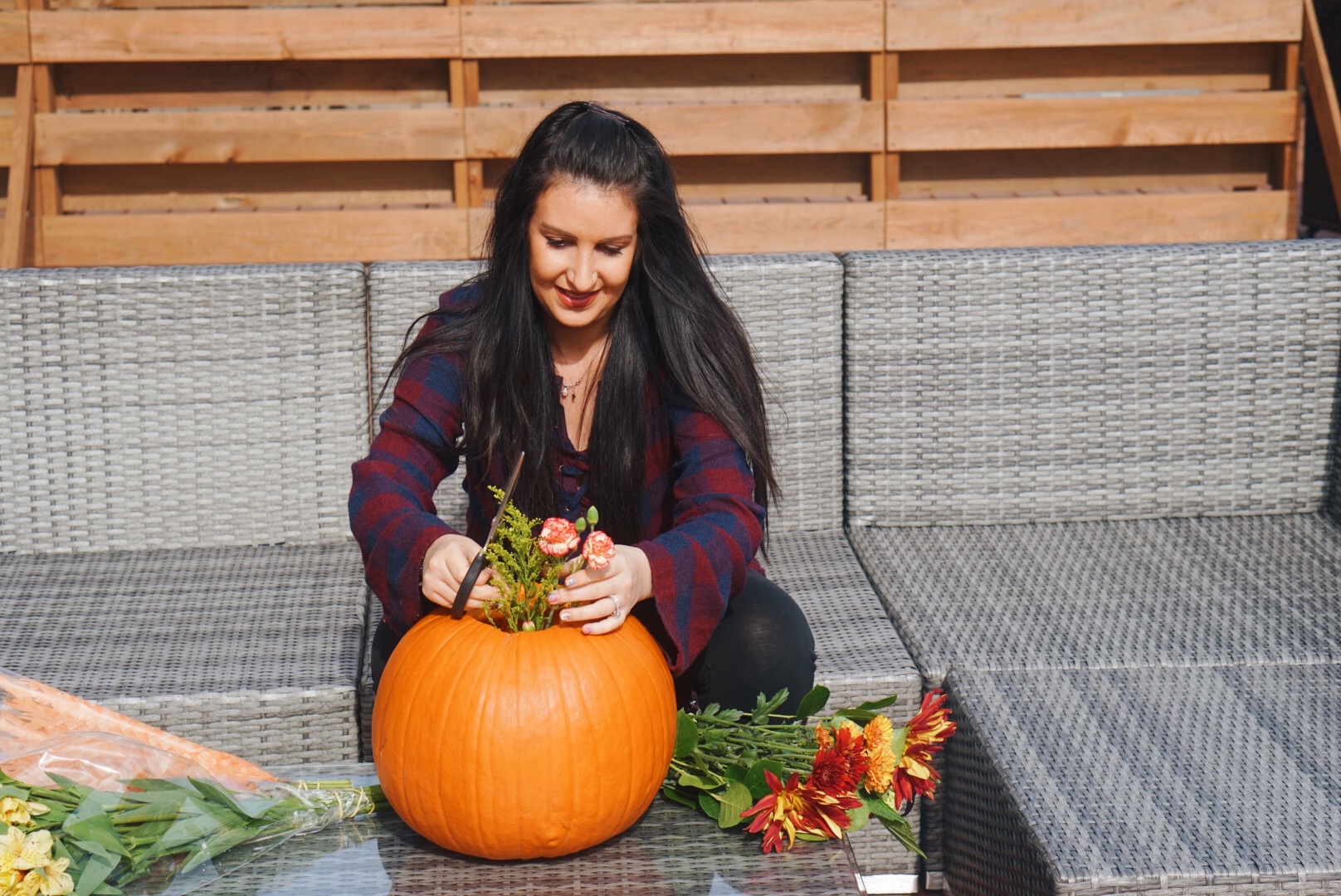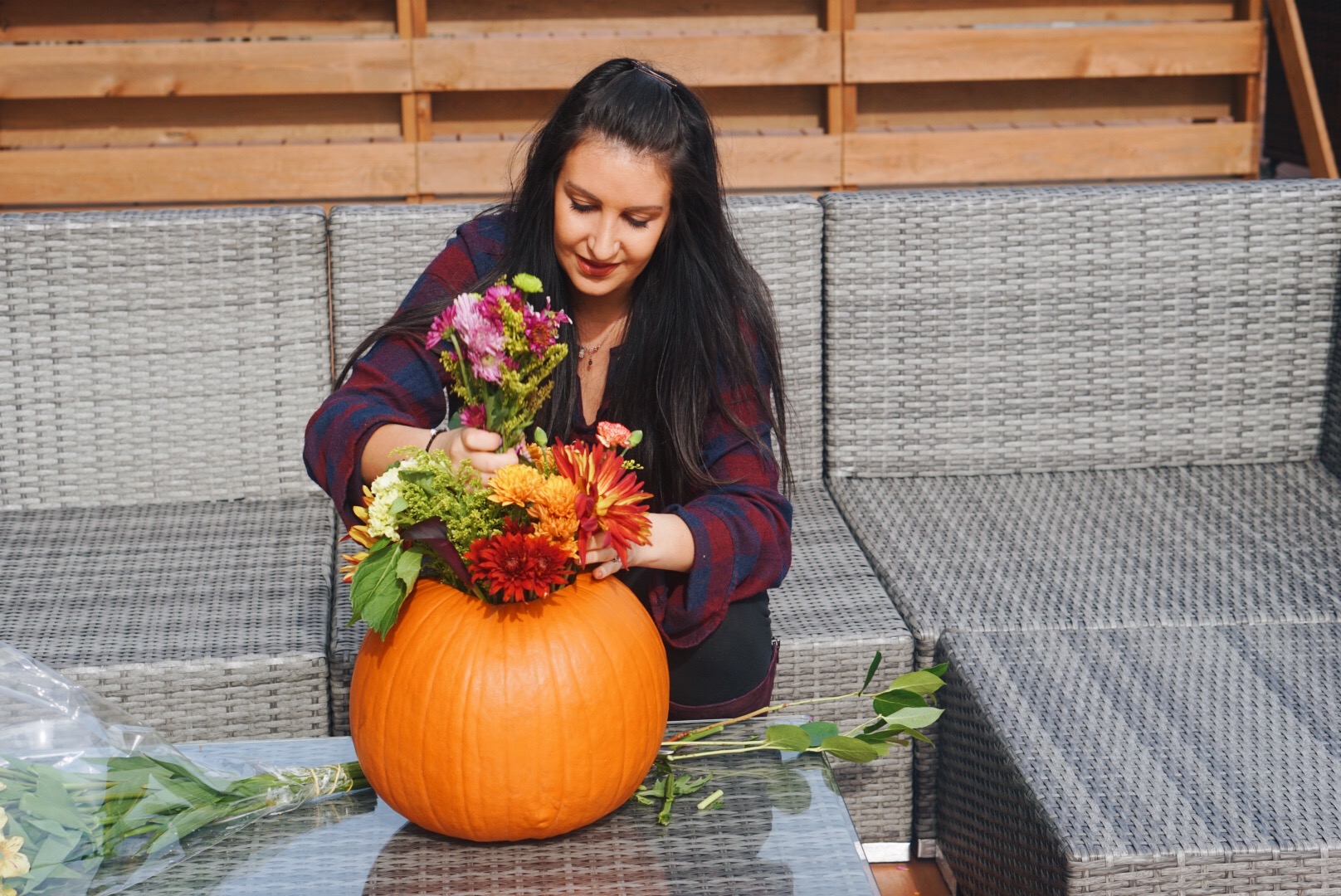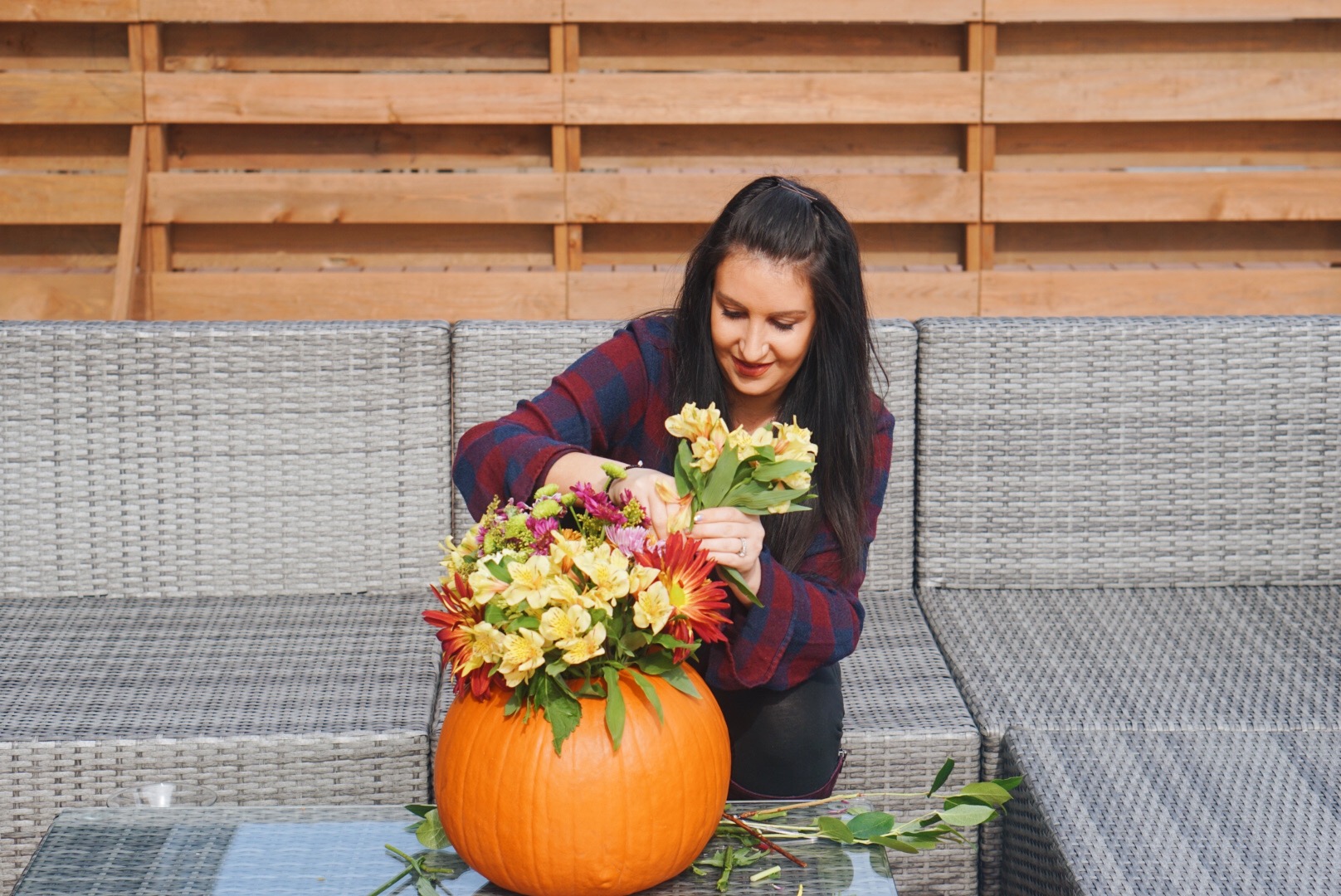 I seriously still can't believe how well these worked and how easy Peapod made it. What're some of your Pinterest success stories?!
Love always,
Erica