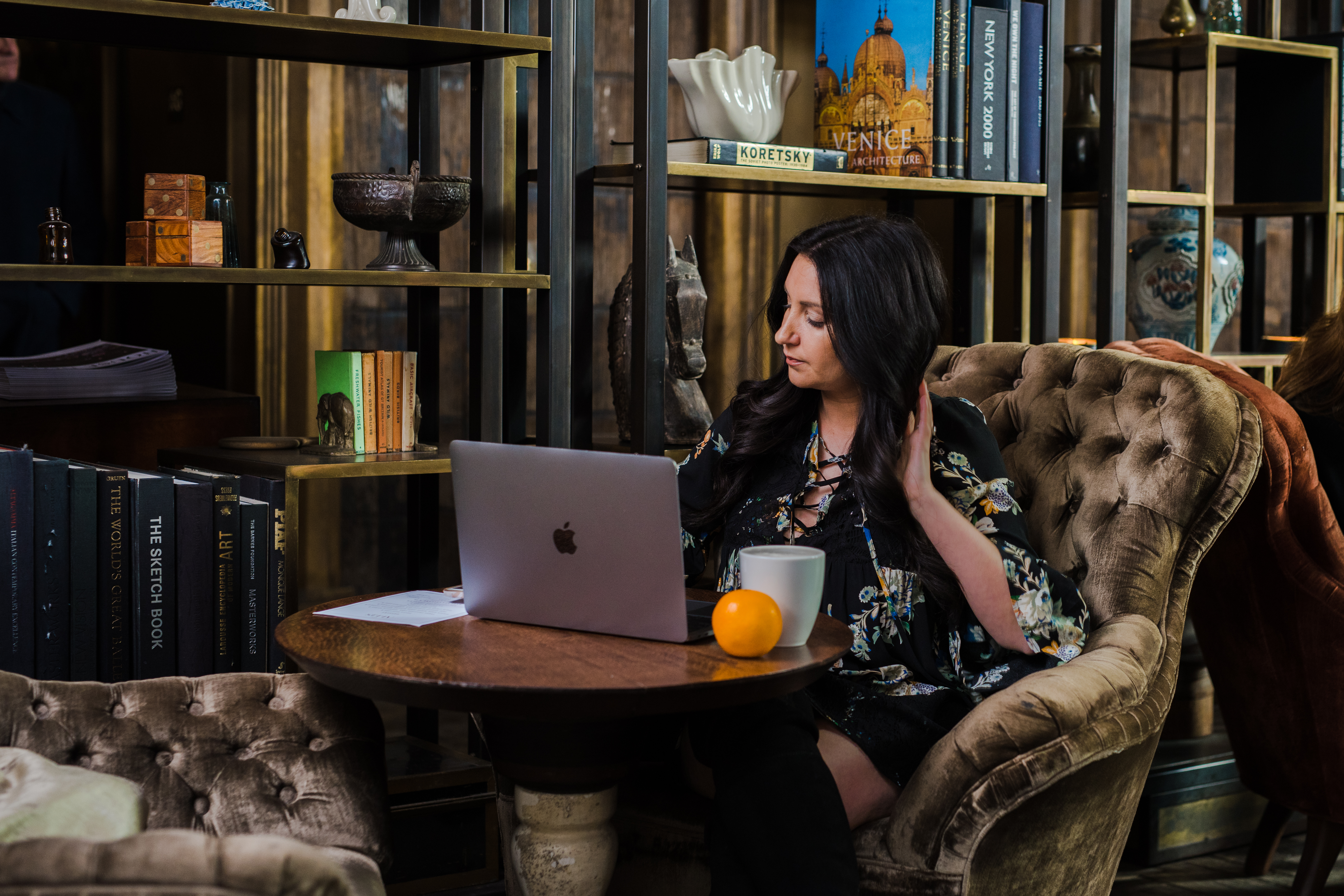 Every so often, one of my followers asks me what a typical day for me looks like. Since my career is a little out of the ordinary, I know it can be a little confusing. I thought it would be fun to lift the curtain and show you all what I do on a daily basis.
I've partnered with Uber and Shop Your Way to show you what a day in my life looks like. I'm also letting you in on a way that I can earn points to buy really cool things just buy doing what I'm already doing!
Read on to learn more…

7:00 AM: My mornings are my absolute favorite part of my day! Elia usually wakes up around 7am and that gives us a half hour of time to cuddle, share some cereal and lounge in bed before her Nanny, Chi Chi comes. Once Chi Chi arrives, it's time for me to have a real breakfast! I'm a HUGE proponent of eating in the morning because it gives me the energy I need to make it through my long days. My go-to is avocado toast with an egg or scrambled eggs with cheese!
9:30 AM: I'm off to Soho House to get some work done! As much as I love working from home (and do that some days), most days I have to get out of the house if I'm going to accomplish anything at all. Since parking in the West Loop is a total pain, I always Uber there.
Hugh insider tip alert! If you link your Uber account to your Shop Your Way account you can earn tons of points to buy awesome things! Last week I earned $84 worth of points alone just buy taking Ubers that I'd already be taking. You can use those points to buy games (which Elia love), shoes, clothes and more!
While I'm working at Soho, it's not uncommon to see me surfing their site to see what I can use those points on! They've teamed up to offer riders $4 CASHBACK in points for each ride (through 1/2/2018 and $2 CASHBACK in points for each ride after the promotion period). That's a quick way to rack up the points!
12:00 PM: At noon I like to stop my day and head over to Bubbles Academy for a music class with my daughter, Elia. It really helps with her skill building and frankly, I love to watch her there. I usually grab an Uber to meet her there. As I mentioned before, linking your Uber account to Shop Your Way has been the ultimate saving grace this holiday!
1:00 PM: Client photo shoot time! It's very rare that a day goes by where I'm not photographing something for Everything Erica. Usually you can find me shooting something for a brand collaboration or a new dish at a restaurant. One of my favorite places to shoot is Nonna's in the West Loop because their food is SO Instagramable! I'll usually spend a good 2-3 hours every single day shooting photos and editing them for my blog.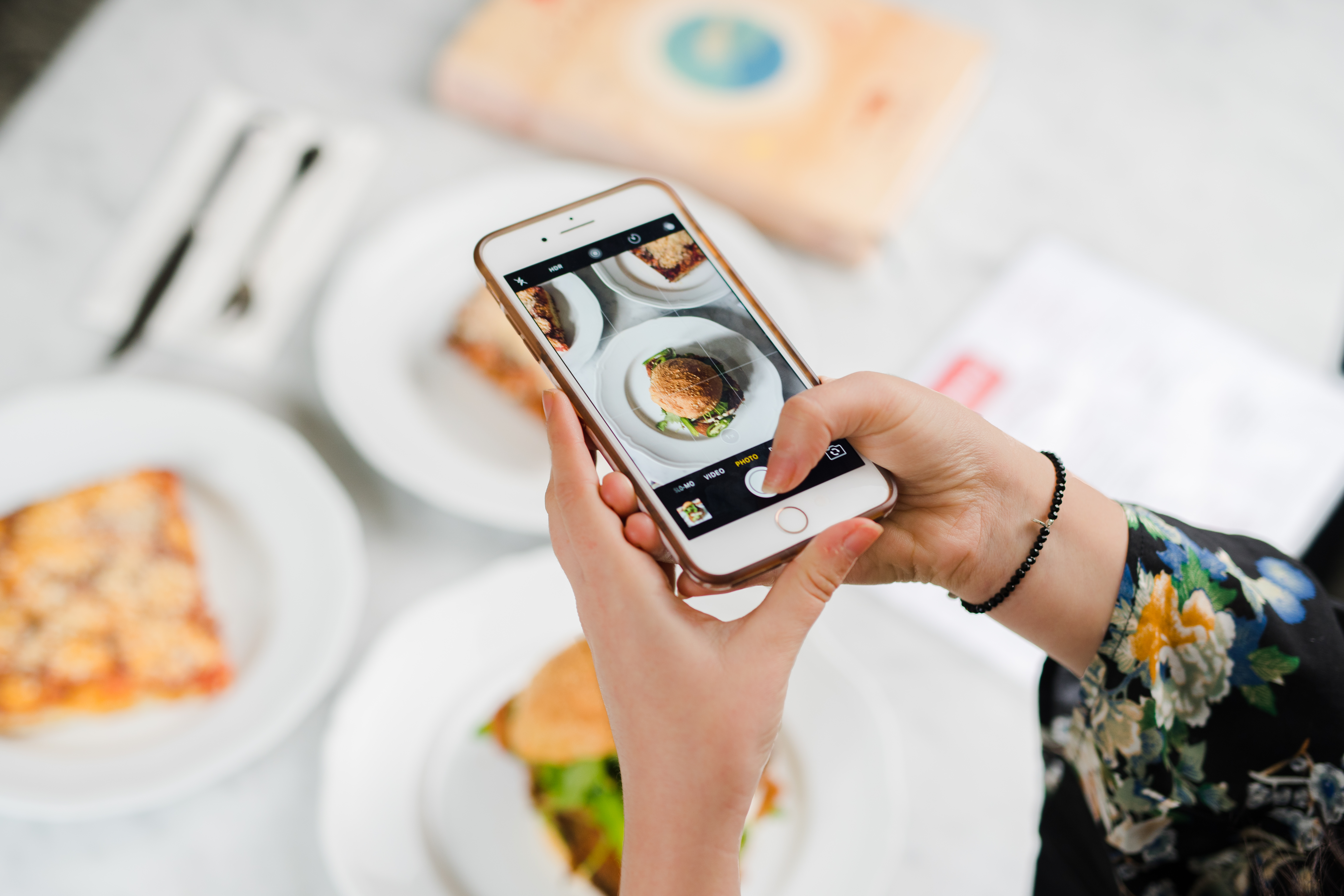 4:00 PM: Even though it is so hard to work out when it is cold, now that I am over 30 this is absolutely necessary. Having a work out buddy is a huge part of the motivation equation. Lately I have been working out with my assistant Grace. She has is at a similar fitness level and has the same goals as me. I get to bored just doing the same thing everyday so I try to mix it up in terms of my workout routine.
Sometimes I take an Uber to Midtown Athletic Club (and = earn another $4 CASHBACK in points). I love it because their fitness machines hook up to Netflix and I can zone out while I work out!!!
5:30 PM: It's time for dinner! Whether I'm cooking or going out to eat, having dinner with my family is always a priority. I usually turn my phone off for about 2 hours every night to make sure I can really enjoy this time with them. One of our favorite, go-to spots is Siena Tavern in River North! We're a HUGE pizza family.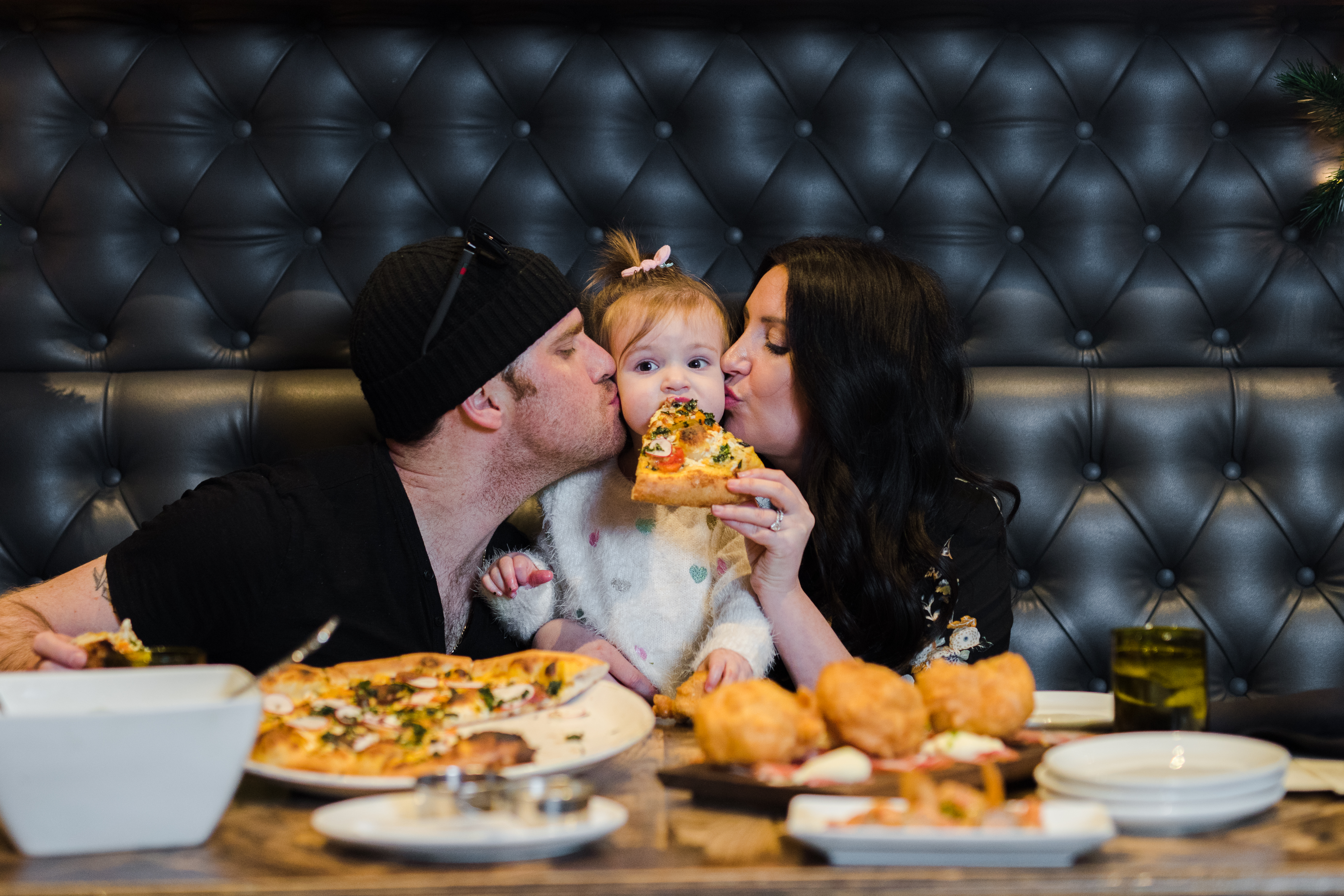 7:00 PM: It's time for Elia's bath! She has so much fun splashing around and playing with bath toys! It's one of the most special parts of my day. I could seriously watch her play in there for hours.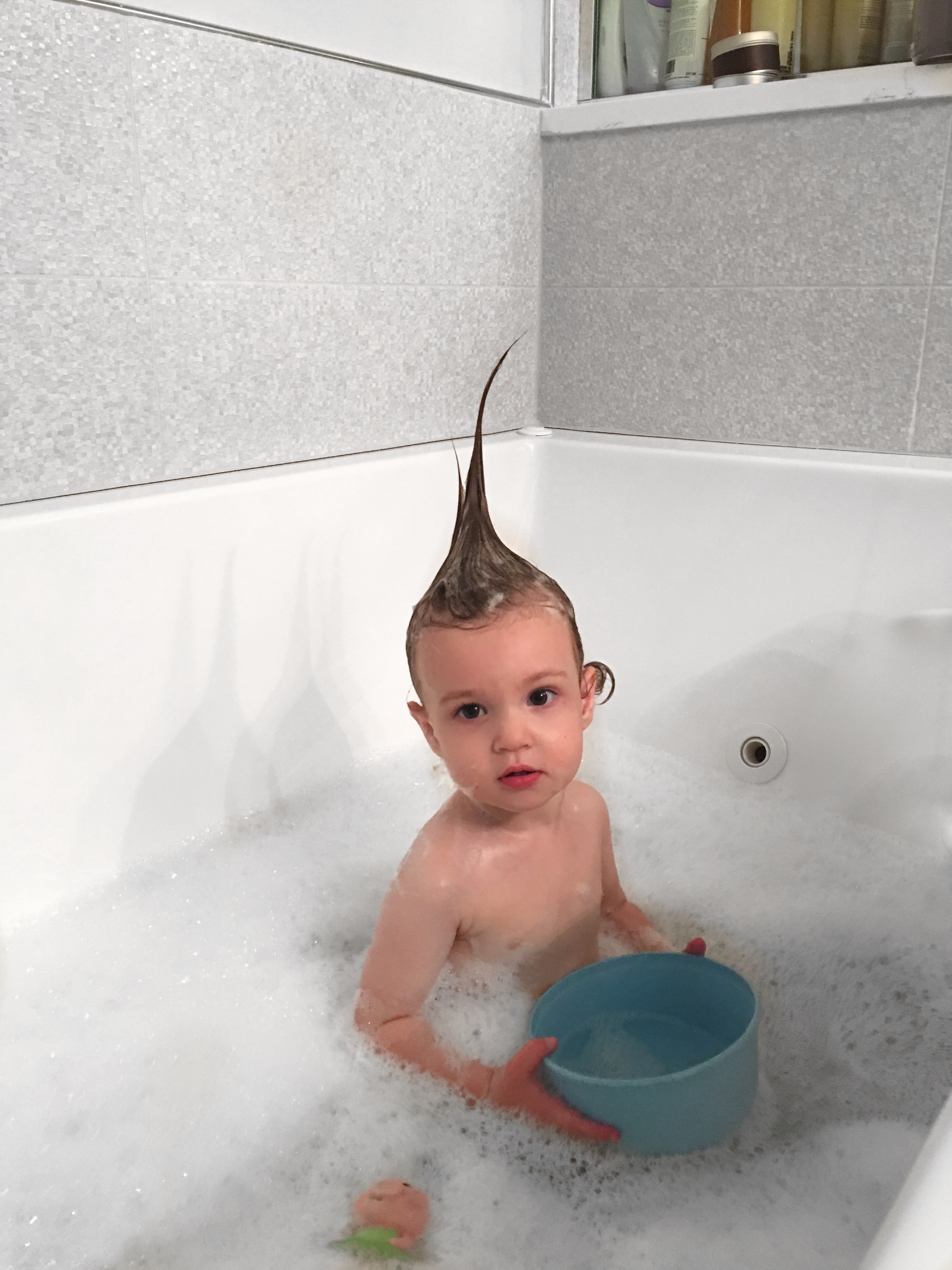 7:30PM: Elia goes to bed and I usually post an Instagram post and spend about 45 minutes engaging with everyone. This is my time I dedicated to YOU guys and getting to know you better. In my opinion, without this time, I'm not sure I'd be as successful in this field. Engaging and creating dialogue is what really sets me apart.
8:30 PM: Phones go off and it's time for my husband and I to unwind, catch up on each others day and watch a show. We're currently binging on Ozark (it's too good)!
10:00 PM: Lights out! I'm an early sleeper because I require A LOT of it to function and do it all again the next day!
I hope you liked learning about my day! Don't forget to