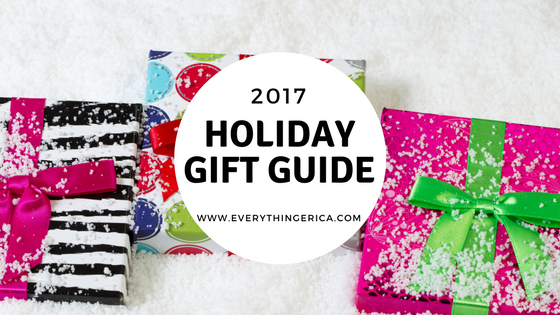 Just like that, Christmas is days away. In the past, I've only done gift guides for foodies, but much like my life has changed, so have my gift ideas!
I shopped, searched and came up with some AWESOME gift ideas for a few important people in your life. We have gifts for mom, the foodie (duh), the fashionista, the leading man, and of course the little ones! Shop away!
For the Mom in Your Life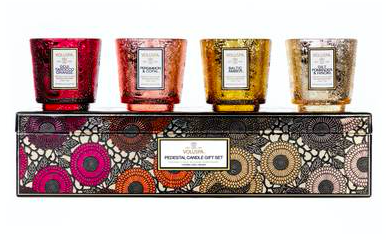 Japonica Pedestal Candle set by Voluspa ($50):  A collectible candle set with four amazing fragrances from Voluspa's Japonica collection. The stunning ombré-hued packaging is just a bonus!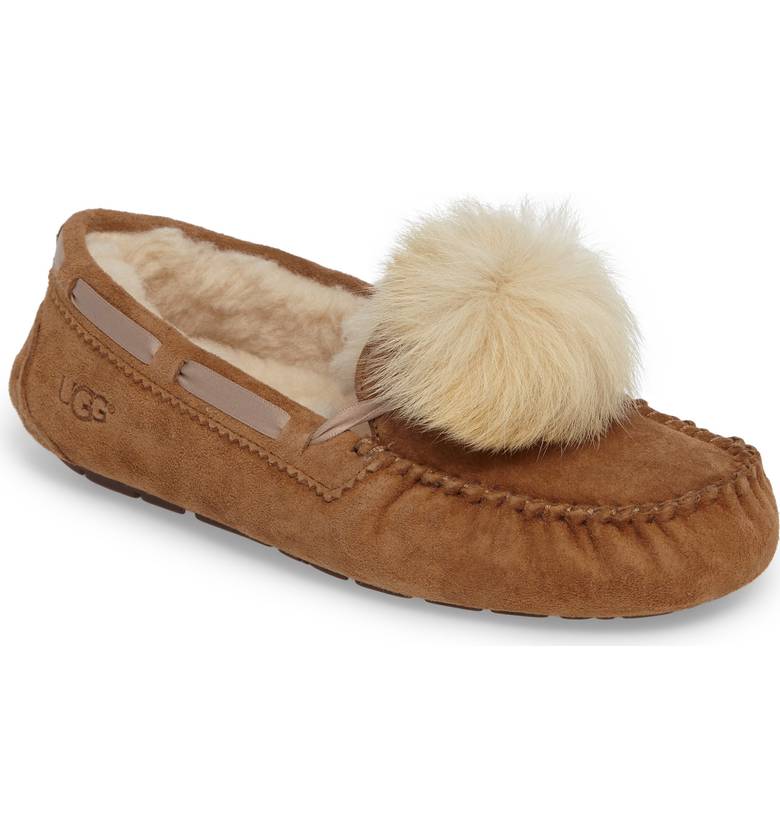 Dakota Genuine Shearling Pompom Slippers by Ugg ($120): She's always on the run, give her feet a warm ad cozy break with these comfy slippers. She'll feel like she's walking on cloud 9.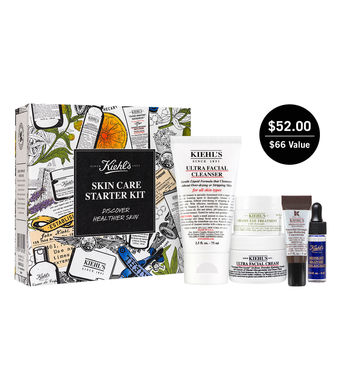 Healthy Skin Starter Kit by Kiehls ($52): I know lately I'm more concerned with what products I'm giving Elia than I am myself. This kit makes it easy to start a skincare routine that'll leave you fresh faced and ready to tackle the day.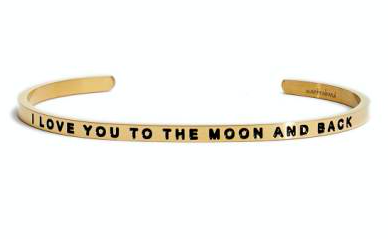 'I Love You to the Moon and Back' cuff by MantraBand ($25-35): This theme behind this company is so heartfelt. They want you to have a constant reminder of your worth, what's more priceless than telling mom how much you love her?!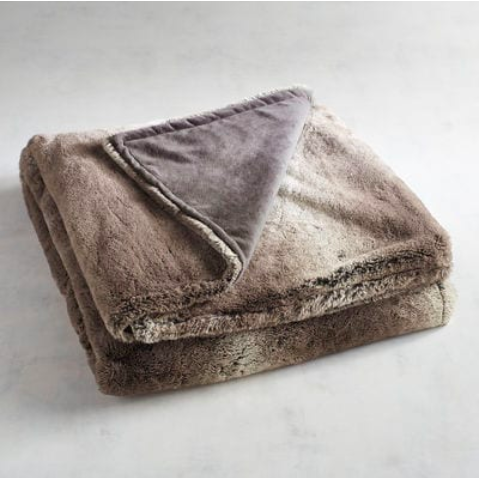 Faux Fur Ombre Gray Blanket by Pier1 Imports ($48): For those days watching tv with the kiddos or curling up with a book this luxe blanket is chic and cozy. I'm obsessed!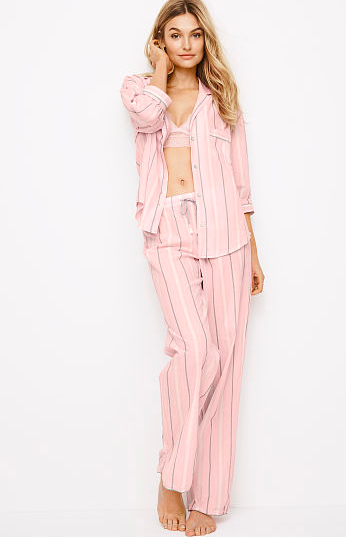 The Flannel PJ Set by Victoria's Secret ($55): I know I find myself choosing ratty t-shirts over going out of my way to shop for pajama sets, but let me tell you there is something extra special about waking up in a cute combo.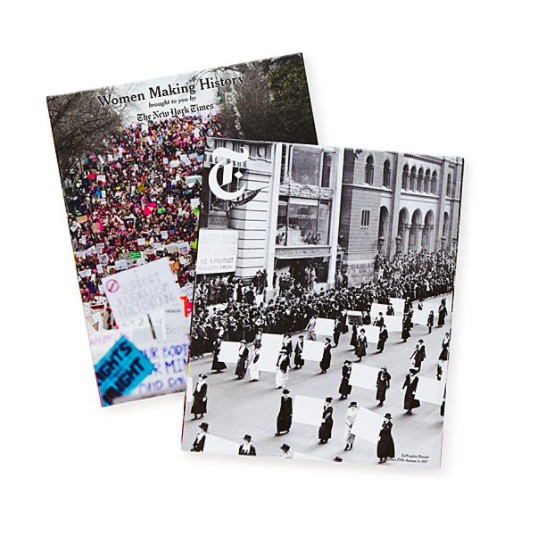 Women Making History by New York Times ($65): You're a woman, you're a mom and honestly everyday you're making history. This coffee table book celebrates all those trailblazers that started the girlboss revolution!
For Your Fav Foodie: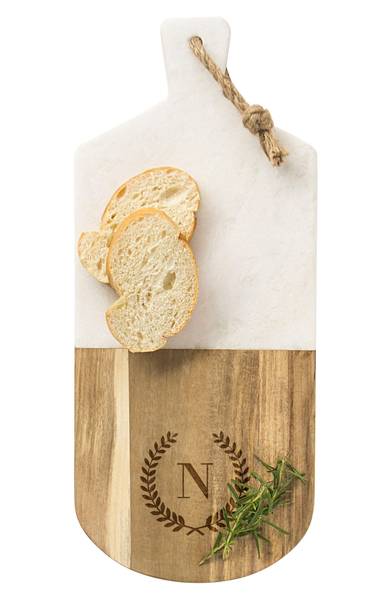 Monogram Marble & Wood Serving board by Cathy's Concepts ($63): This durable serving board is practical and pretty darn cute. You can have it on the counter everyday or pull it out to impress your guests, who doesn't love that?!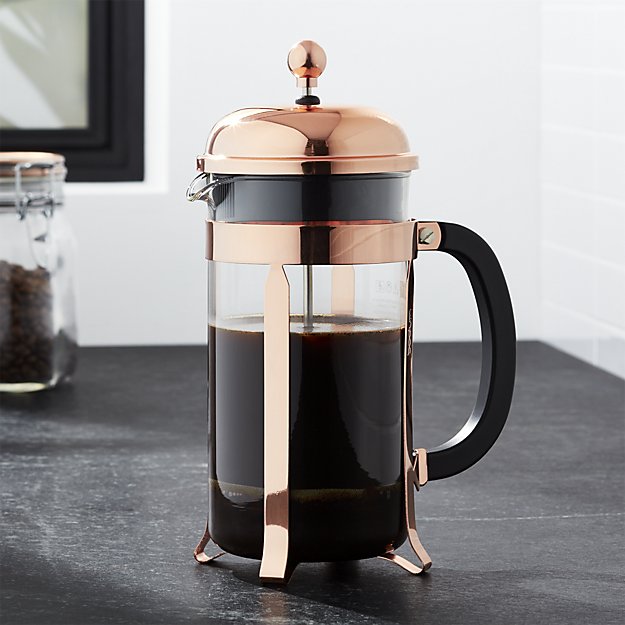 Chambord Copper French Press by Bodum ($50): For when you want to brew that rich coffee with an even richer look. Copper kitchen accessories are all the rage and I've definitely jumped on that train!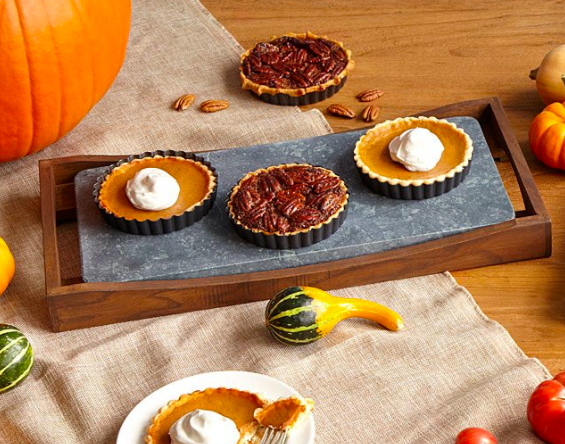 Oven-to-Table Entertaining Platter by Steven Chavez & Justin English ($65): I thought this was too good to be true but it is literally a hostesses dream! Ideal for when you have to keep something in the oven until the last minute and don't want to worry about dirty dishes in front of guests.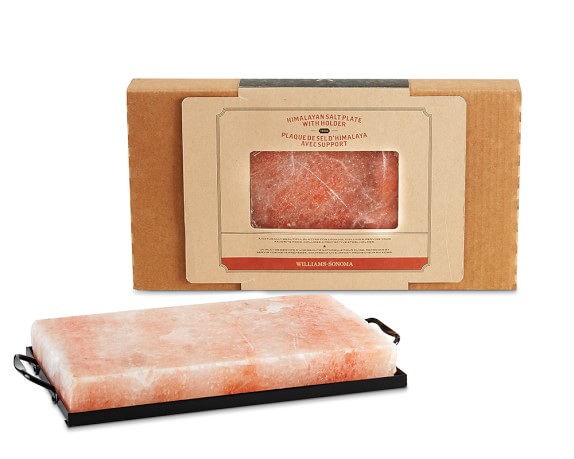 Himalayan Salt Plate with Holder by Williams Sonoma ($38): This is actually a slab of iridescent crystal mined from the foothills of the Himalayas, it adds delicate flavor to food and looks AMAZING.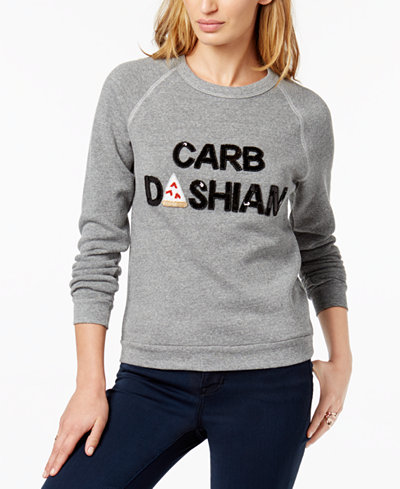 Carbdashian Sequined Graphic Sweatshirt by Bow & Drape ($22): You know your girl loves every carb in the book so snag this for the carb queen in your life.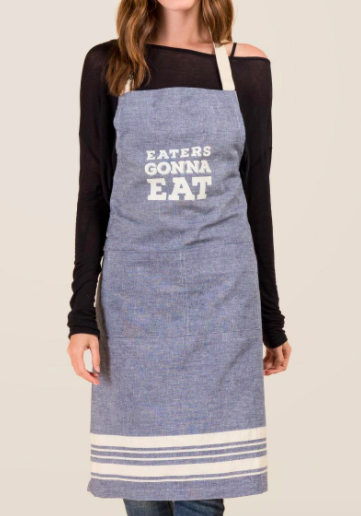 Eaters Gonna Eat Apron by Francesca's ($30): Aprons seem to be a thing of the past (or so I thought). But, I love this versatile one with a play on some T. Swift!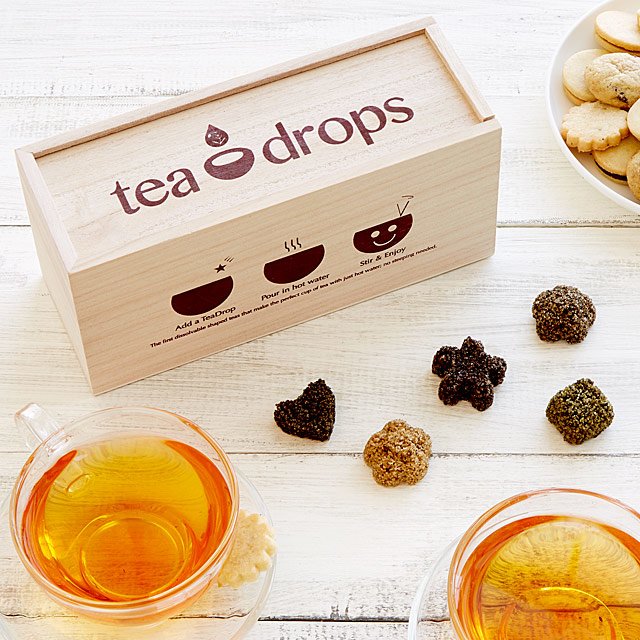 Tea Drop Sampler by Sashee Chandran ($34): All you need is a cup of hot water! These assorted teas from around the world are ideal for tea aficionados (hubby I'm looking at you).
The Fashion Queen: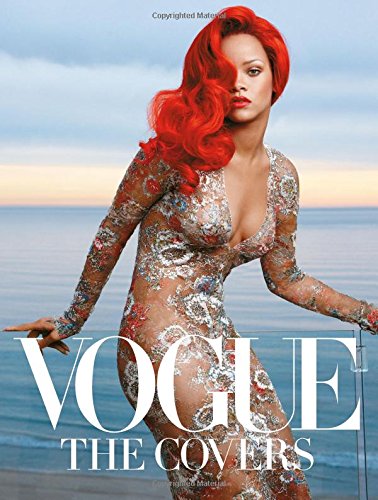 Vogue: The Covers by Dodie Kazanjian ($38): This coffee table book is a fashionista's DREAM. It has classic covers of the magazines 125 year history, and jaw dropping new covers with icons like Michelle Obama and Kim/Kanye!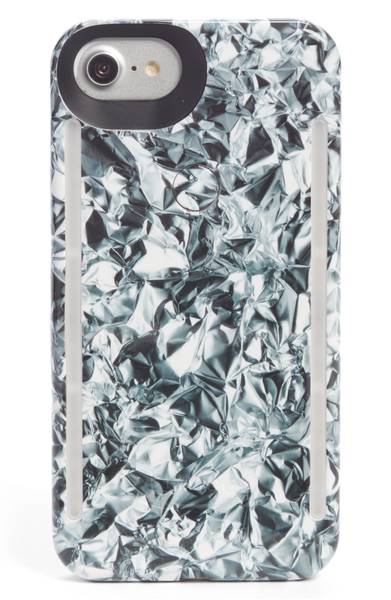 LED Lighted iPhone Case by LuMee: ($70): Honestly I don't know how I selfied, or took photos before this. LuMee made it so bad lighting is a thing of the past, perfect for that inspiring fashion blogger friend of yours!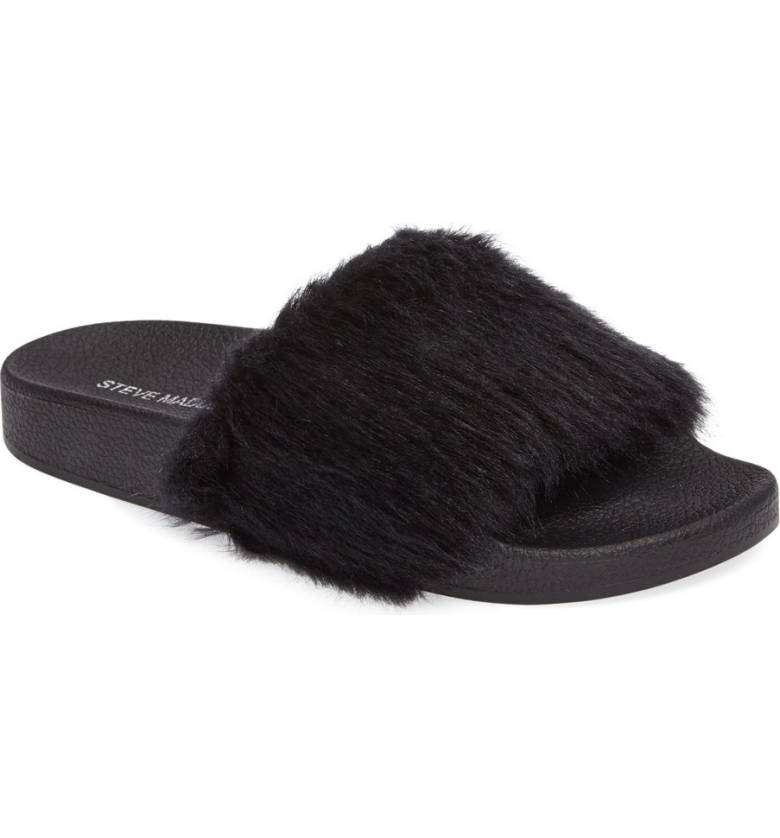 Fuzzy Slides by Steve Madden: ($40): A style I can absolutely get behind! Comfortable as a slipper and completely on trend.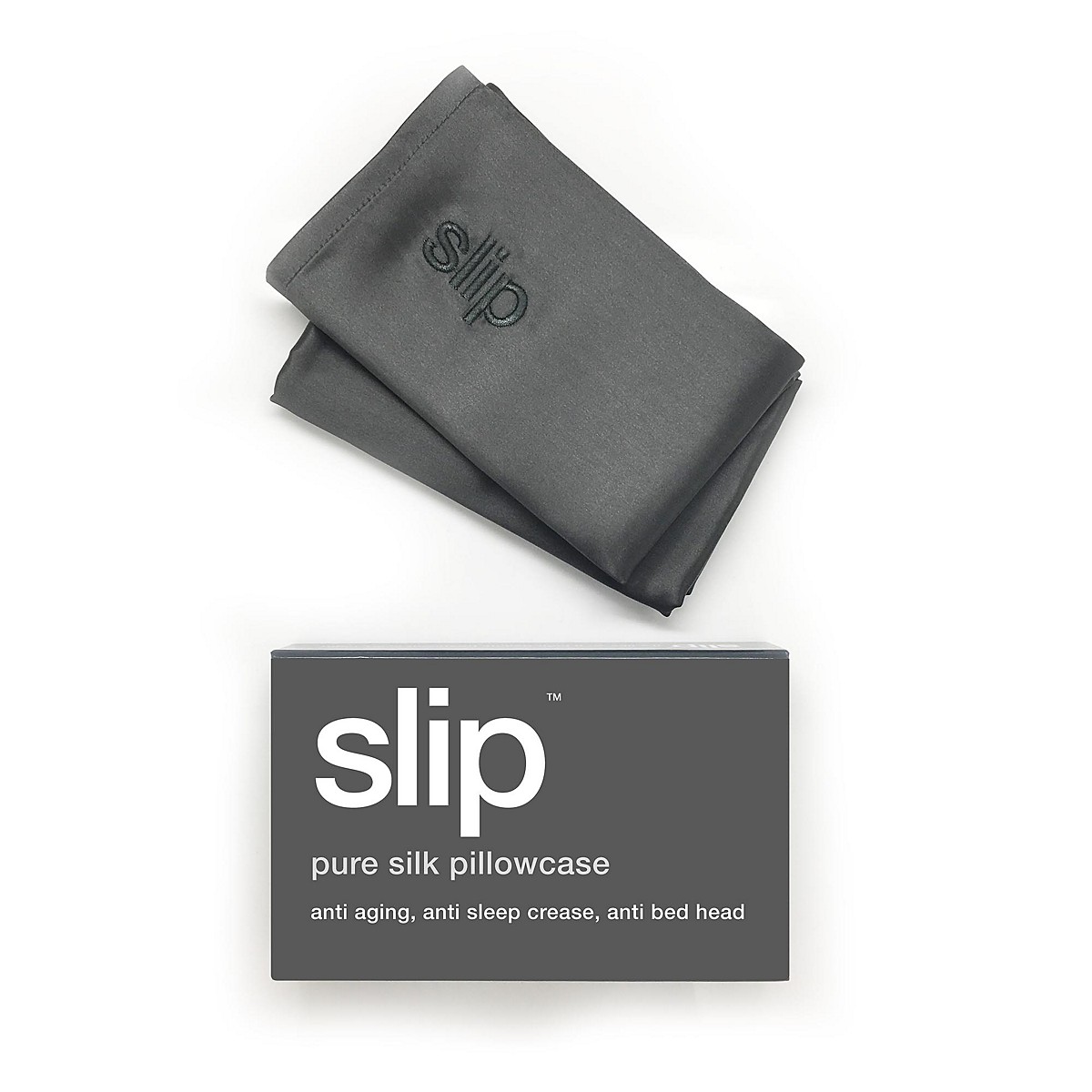 Silk Pillow Case by slip ($80): These always seemed like a hoax but truly silk pillowcases need to be on every girls wishlist. It's gentle on your hair, skin, and scalp, so every morning you will indeed "wake up like this".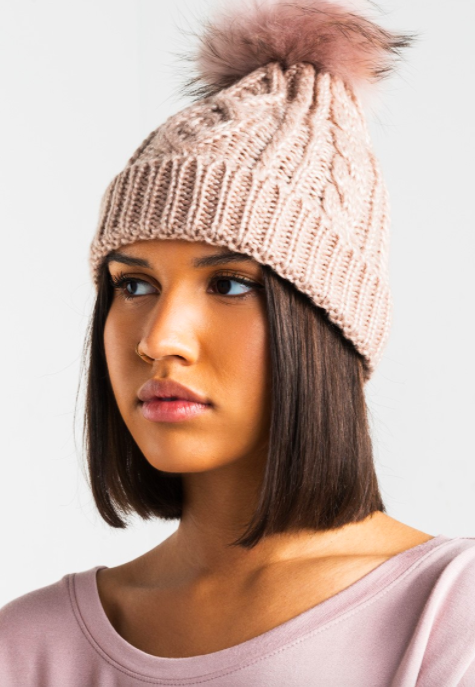 See Ya Raccoon Fur Metallic Knit Beanie by AKIRA ($20): I've been OBSESSED with the pompom beanie look for a few winters and if you're fashionista friend doesn't have one you need to change that ASAP!
Deanna Embellished Crossbody Clutch by Francesca's ($38): Dress up a basic black ensemble with this embellished crossbody. The metallics are on point and the size is perfect for all the girls night out supplies you could ever need!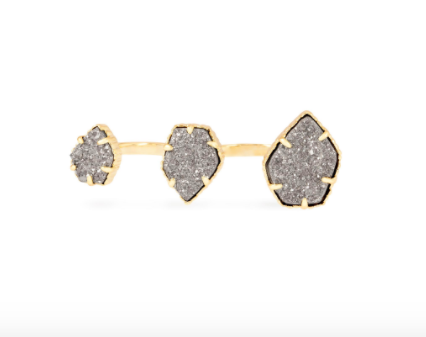 Naomi Double Ring by Kendra Scott ($95-130): Classic, edgy, and something that stands out! Kendra Scott jewelry is super versatile and unique. How freakin cool is this ring?!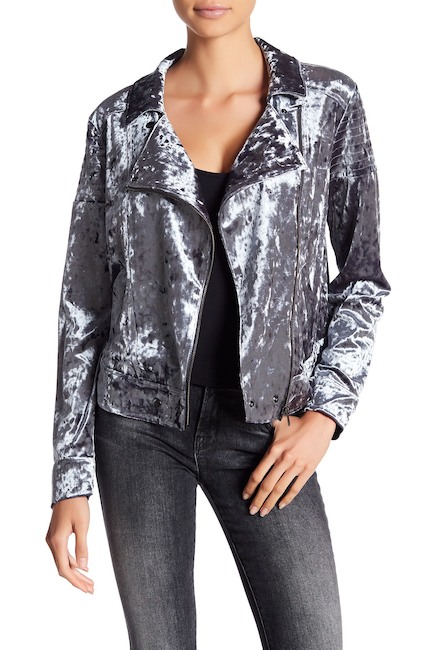 Velour Moto Jacket by Melrose and Market ($45): I've been seeing velour everywhere (heck even Juicy Couture has made a comeback). This jacket combines two hot trends moto jackets and velour, dress it up or down!
The Leading Man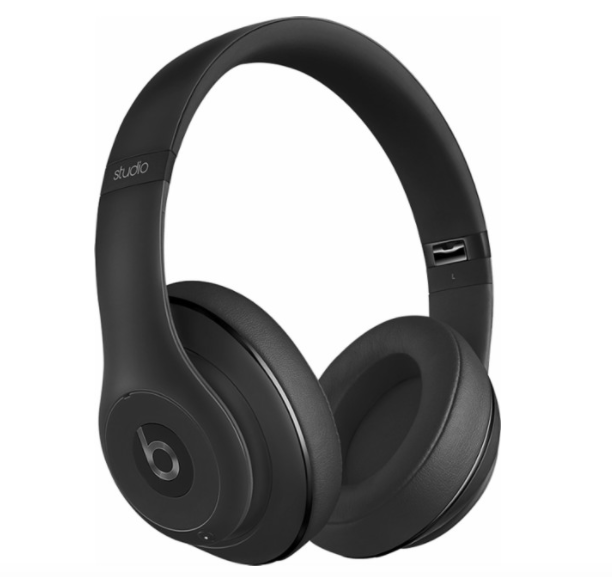 Wireless Over-Ear Headphones by Beats ($220): Headphone jack free phones started this phenomenon but Beats has perfected it. They're sleek and you don't have to deal with the inevitable tangled headphones.
Sports Joggers by H&M ($35): Joggers are one of the best upgrades yet. No more baggy sweatpants that you're embarrassed for your man to be seen in. These are tapered and the perfect athleisure look!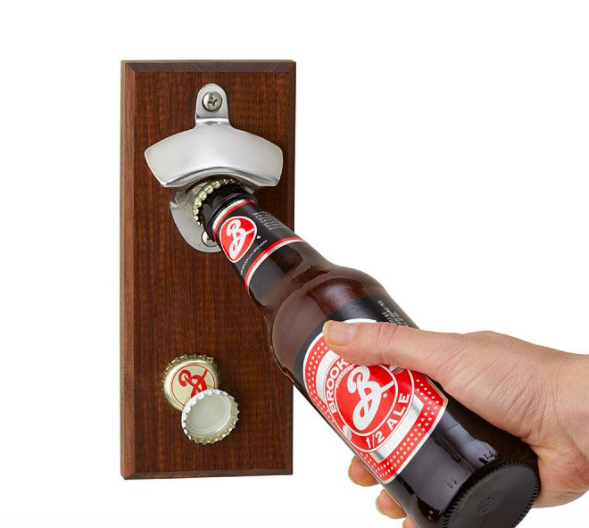 Magnetic Bottle Opener by David & Christopher Steinrueck ($50): The magnetic base catches the bottle tops (no more finding them all over the counters..YES) and the wall mount makes it super accessible.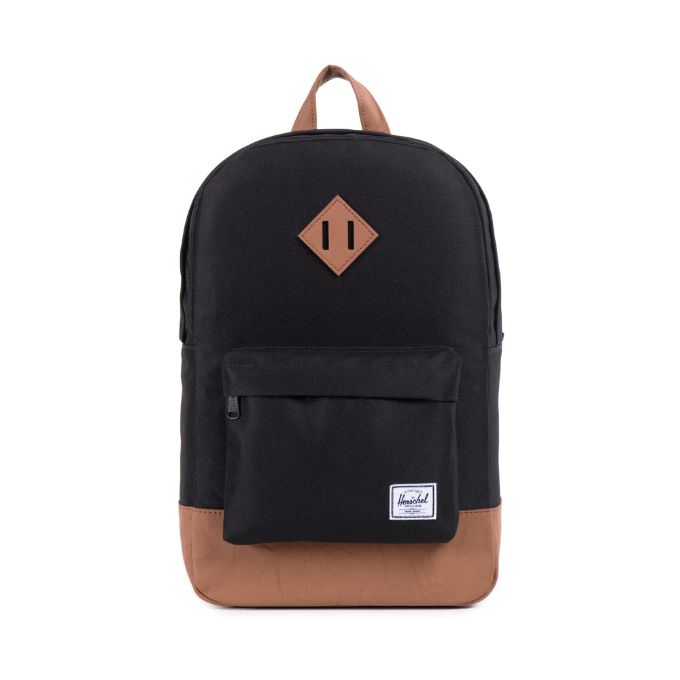 Pop-Quiz Backpack by Herschel Supply Co. ($75): Brief cases are on their way out and pulling out that old college backpack probably isn't the most professional for work, but I love this guy! Stylish and will fit all his bells and whistles.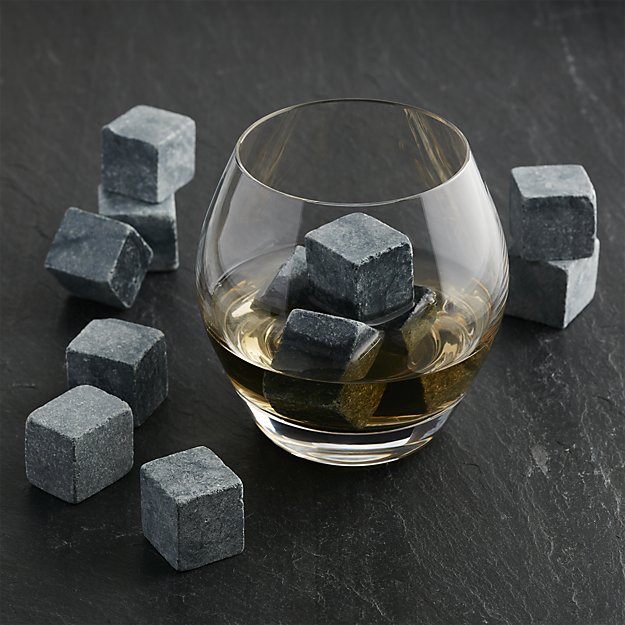 Small Whiskey Rocks by Crate & Barrel ($20): For the cocktail connoisseur who wants to channel his inner MadMen. Who doesn't want to be as cool as Don Draper?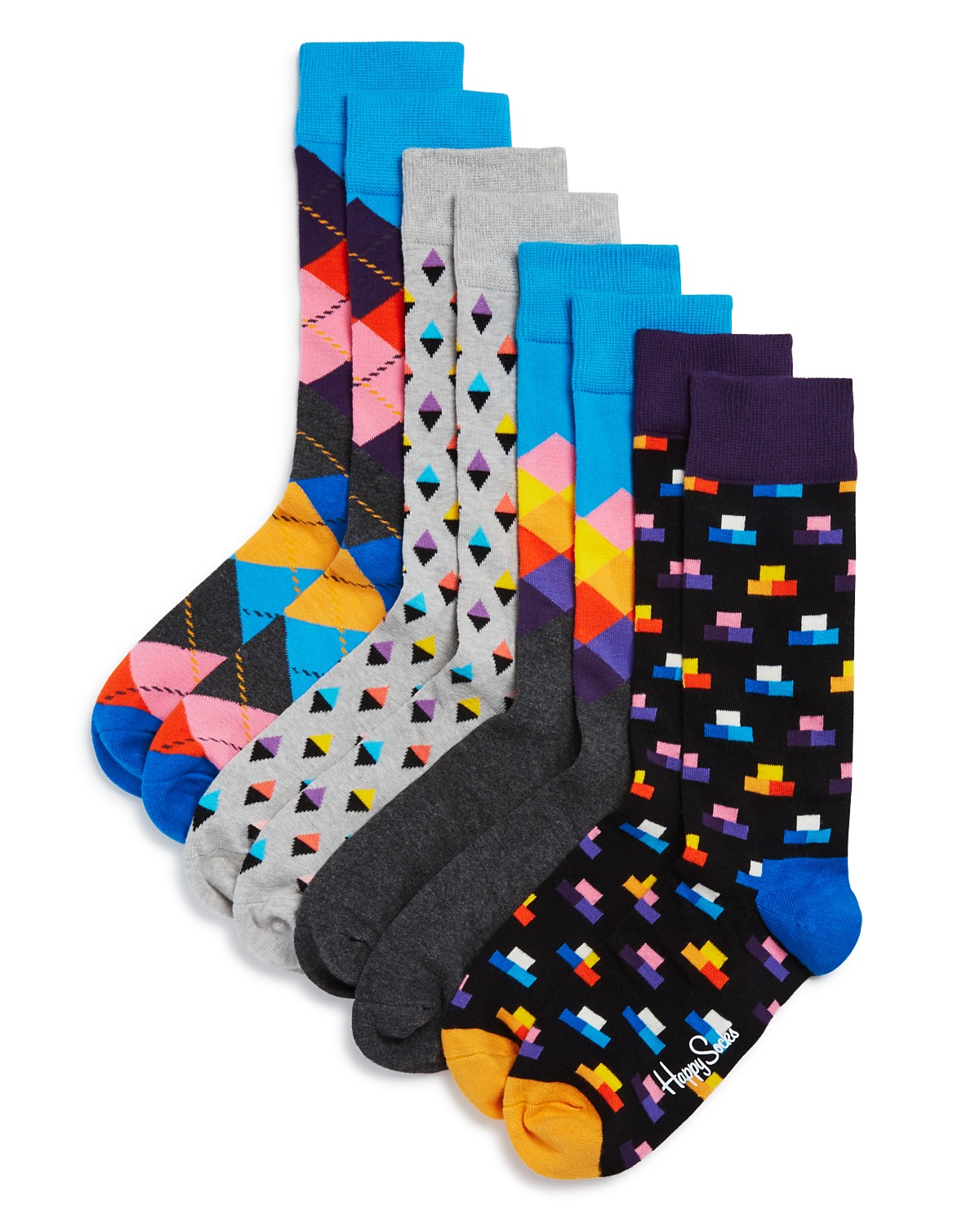 Funky Patterned Socks by Happy Socks ($34): For your man who's sick of putting on the same outfit everyday, these are just a fun addition!
The Kiddo Corner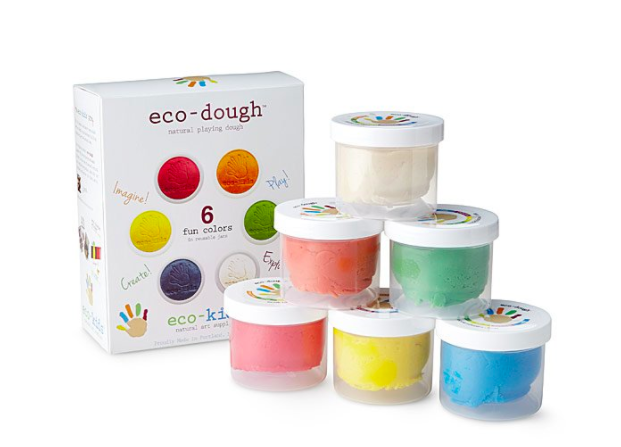 ECO-Dough by Cammi and Kip Weeks ($20): No chemicals no yucky dyes just natural sculpting dough. Colored with dyes from beets, spinach, paprika, carrots, purple sweet potato, red cabbage, blueberries and tomatoes. The one time I'll definitely allowed Elia to play with her food.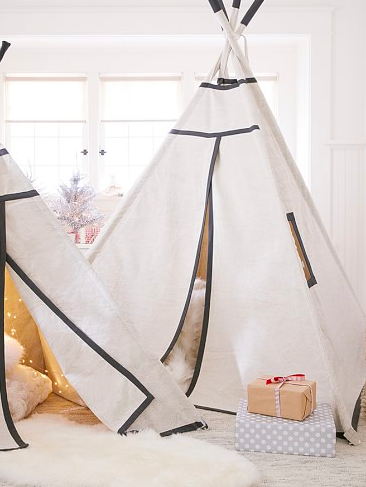 Teepee by Pottery Barn Kids ($99-170): Cutest accessory to any room! They can play in it, keep their toys in it, and put those beautiful imaginations to work.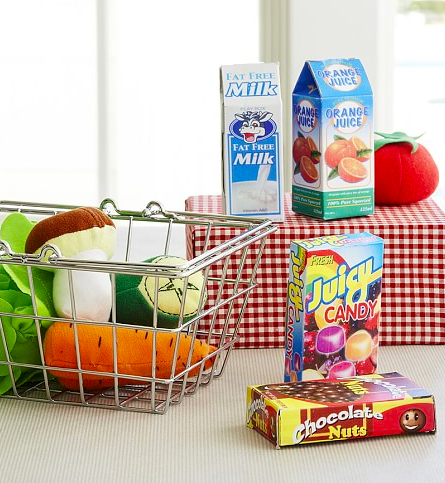 Mini Grocery Basket Set by Pottery Barn Kids ($18): Elia loves to unpack my groceries the minute they come through the door and now she can have her own to play with even when takeout is on the menu #momlife.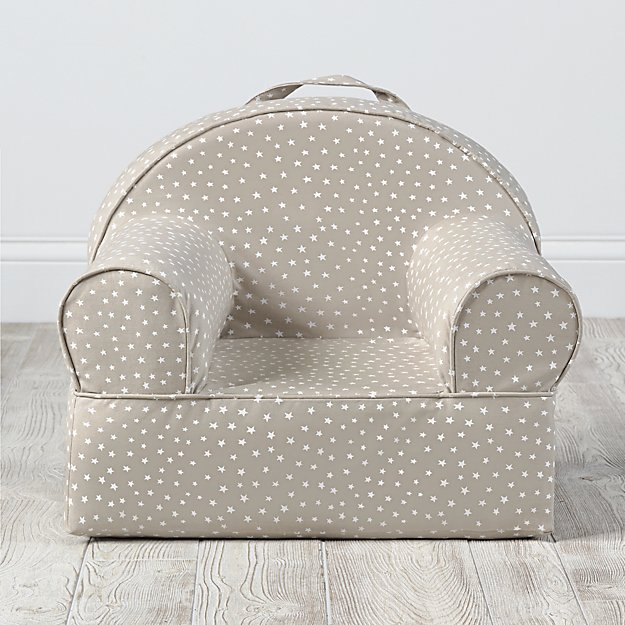 Small Nod Chair by Land of Nod ($70): The perfect spot for your little ones to cozy up with their toys or practice with their flashcards.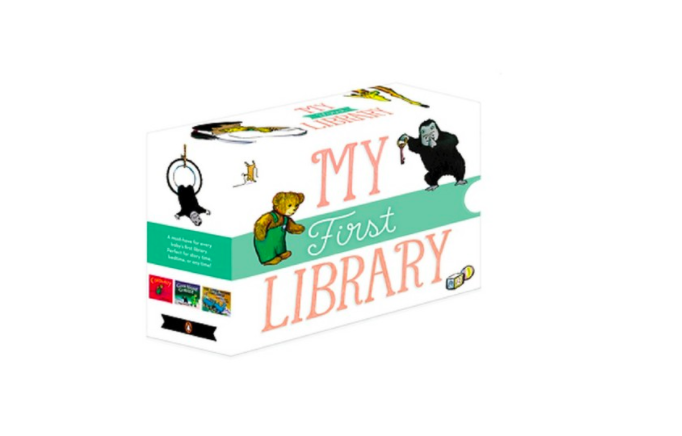 My First Library by Watty Piper ($20): This box set of three classic bedtime books is at the top of my list for Elia. Ever since we started reading to her more her vocabulary has grown a ton. I find myself wondering how the heck she knows what she knows. (Proud mom moment.)
Lamb Plush Collection by Pottery Barn Kids ($14-36): These adorable lambs are crazy soft and the perfect snuggle buddy.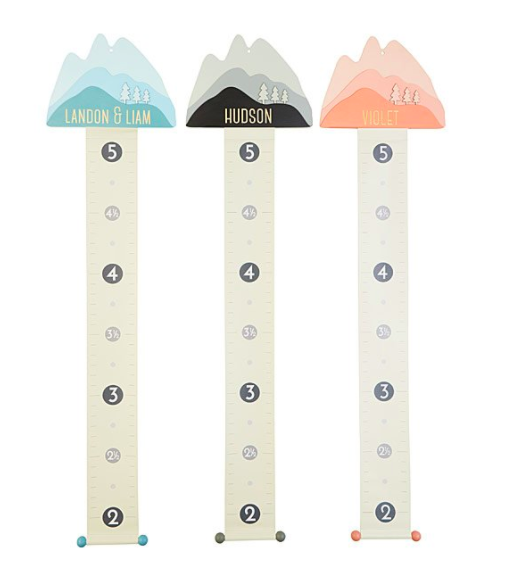 Personalized Mountain Growth Chart by Kerri Lee ($98): We all know kids grow up too fast but now you can track it! How fun for Elia to look back and see how much she's grown?!
Hopefully this is taking a lot of guess work out of your holiday shopping and leaving you with a little less stress! Remember, the holidays are supposed to be FUN 🙂
Love always,
Erica