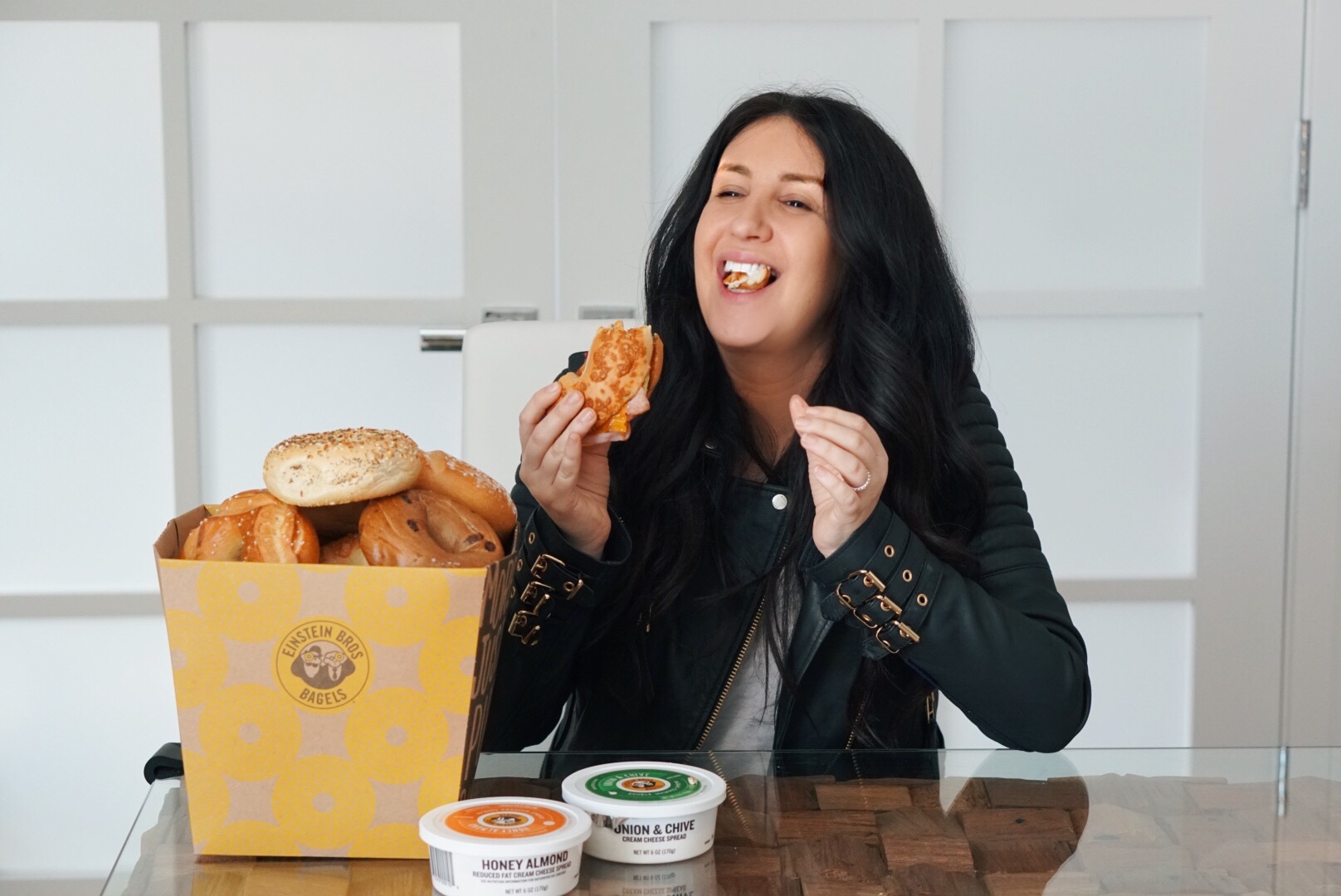 Let's face it, there are not many better holidays than National Bagel Day! It's one of my favorite days of the year and I'm always looking for fun ways to celebrate and make it even more fun. This year, Einstein Bros. Bagels is really amping up the celebration by offering lots of ways to get FREE bagels (more on that in a sec) and I've got a few ways up my sleeve to make this holiday even more exciting.
Here are 5 ways YOU can celebrate National Bagel Day this year!
Create the ULTIMATE Bagel Sandwich
Just make sure you photograph it for Instagram (or it didn't happen), haha! My go-to ultimate sandwich is Einstein's Farmhouhouse. Not only is it delicious, but it's stunning and piled high with cage-free eggs, thick-cut bacon, smoked ham, cheddar cheese and Country Pepper Shmear!
This beauty is a total must-try!
Get a $10 Baker's Dozen Box
In celebration of National Bagel Day, Einstein Bros. Bagels is offering a downloadable coupon for a $10, Baker's Dozen Box! Here is the coupon…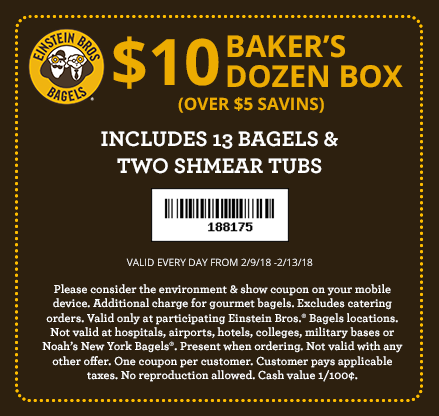 For more information, you can head to www.EinsteinBros.com/BagelHero . This box comes complete with an assortment of 13 freshly-baked bagels and two tubs of premium, whipped shmear.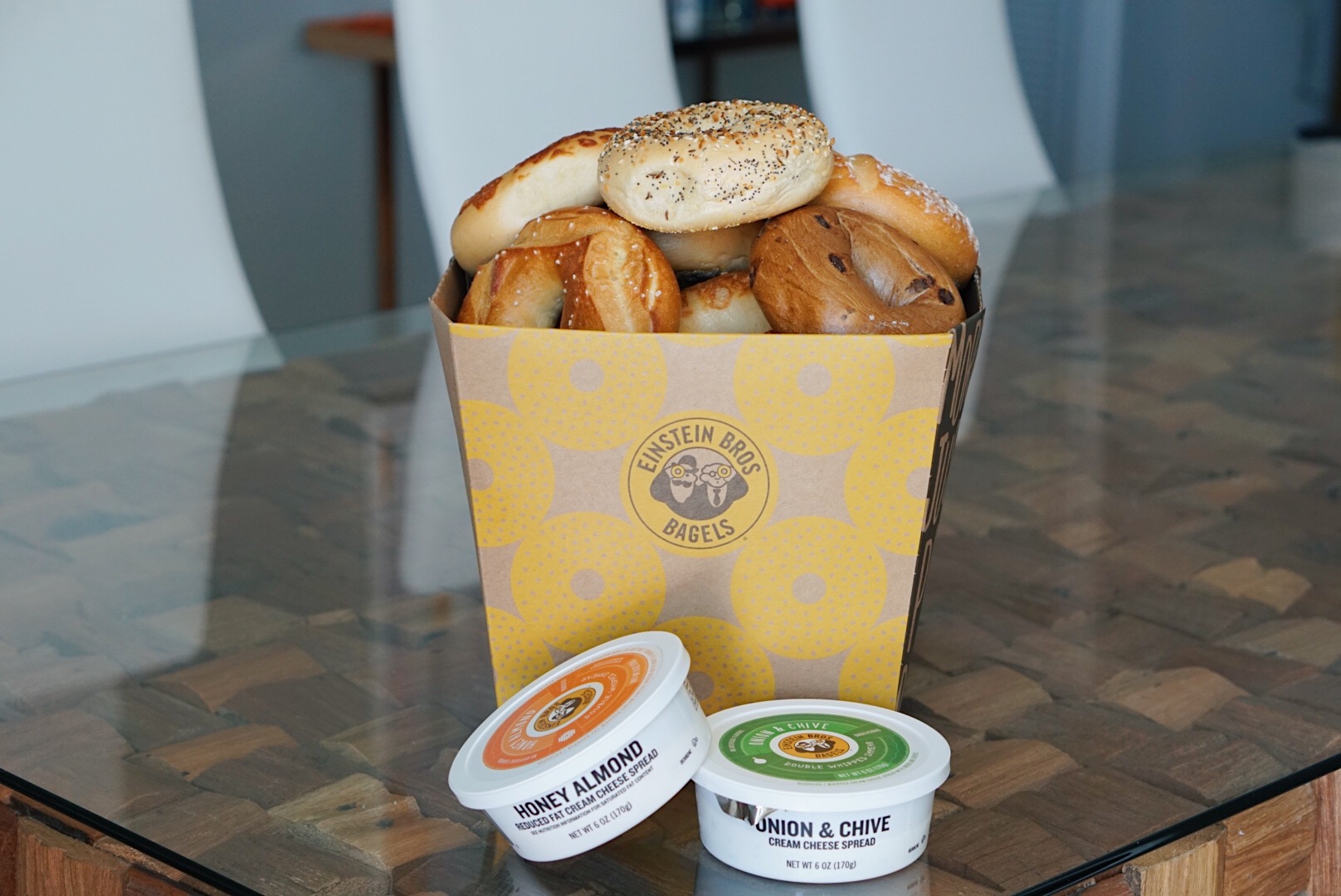 Count me in!
If I could make a suggestion, I'd opt to make one of your shmears the the honey almond! It's my absolute favorite and shouldn't be missed!
Join the Schmear Society!
In addition to the $10 Baker's Dozen Box, Einstein Bros. Bagels is also offering a five-day long FREE bagel with shmear with purchase for all Shmear Society members.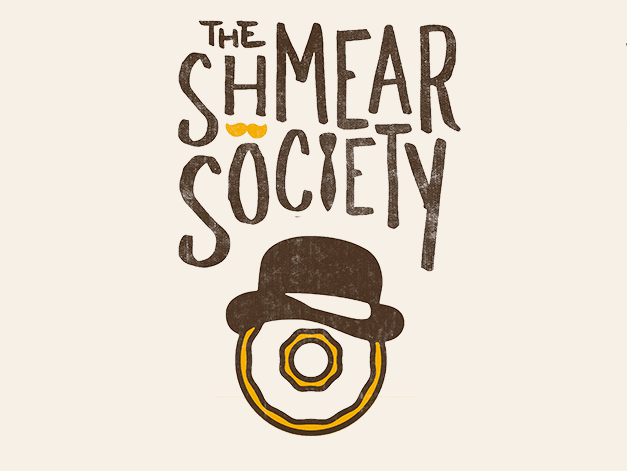 It's free to join and anyone who is signed up for the Shmear Society loyalty club at www.ShmearSociety.com can enjoy free breakfast every day between February 9 – 13that participating locations.
Bring a Smile To a Colleague!
Be the bagel hero and make your morning meeting better and bring some bagels into work so everyone can enjoy them. It seems so simple, but trust me when I tell you, walking into the office to find a stack of bagels and some shmear is a day maker. What a better day to do it than National Bagel Day?!
Bonus! Share your photos of being a Bagel Hero with a box of Einstein Bros. Bagels for a chance to win Bagels & Shmear FOR A YEAR!. Use #BagelHeroContest on Twitter, Instagram and Facebook to enter by February 13th.
10 lucky Bagel Hero winners will be chosen to win free bagels and shmear for a year.
Freeze some for later.
With all these great deals that Einstein's is offering, I would stock up and save some for later! Bagels freeze and de-thaw incredibly well and they are the perfect surprise when you forgot to do the grocery shopping but need to eat breakfast!
In preparing to freeze, I make sure each bagel is pre-cut and I place them in a large freezer bag. You also want to make sure to squeeze the air out!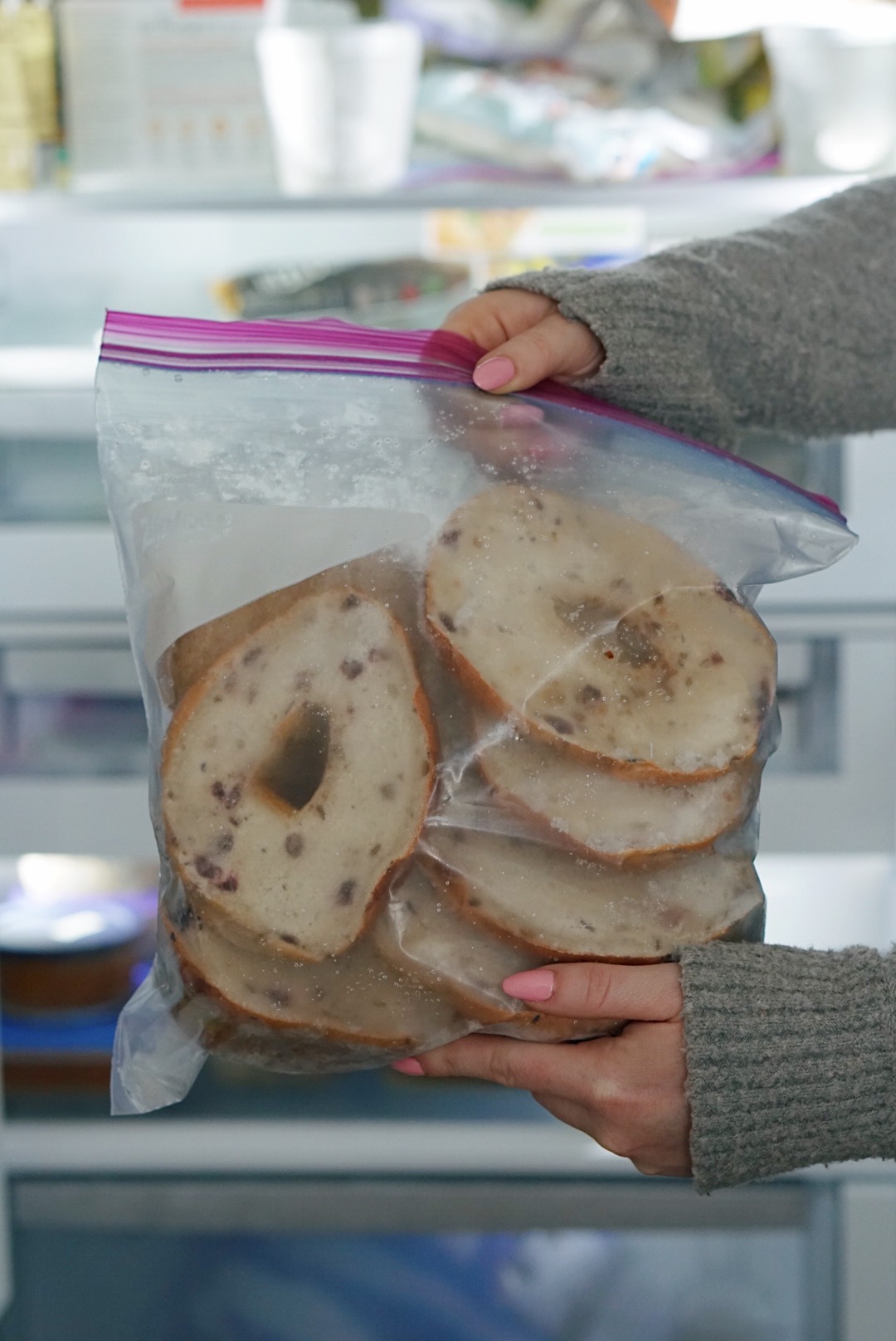 Typically, I end up eating mine with-in a week (I love carbs), but they can be frozen safely for several months! The best part is, you don't need to thaw them at all. Just pop them into the toaster on a lower setting and let them go a little longer!
Anyone else absolutely craving a bagel now? You know I've been eating one the whole time…right?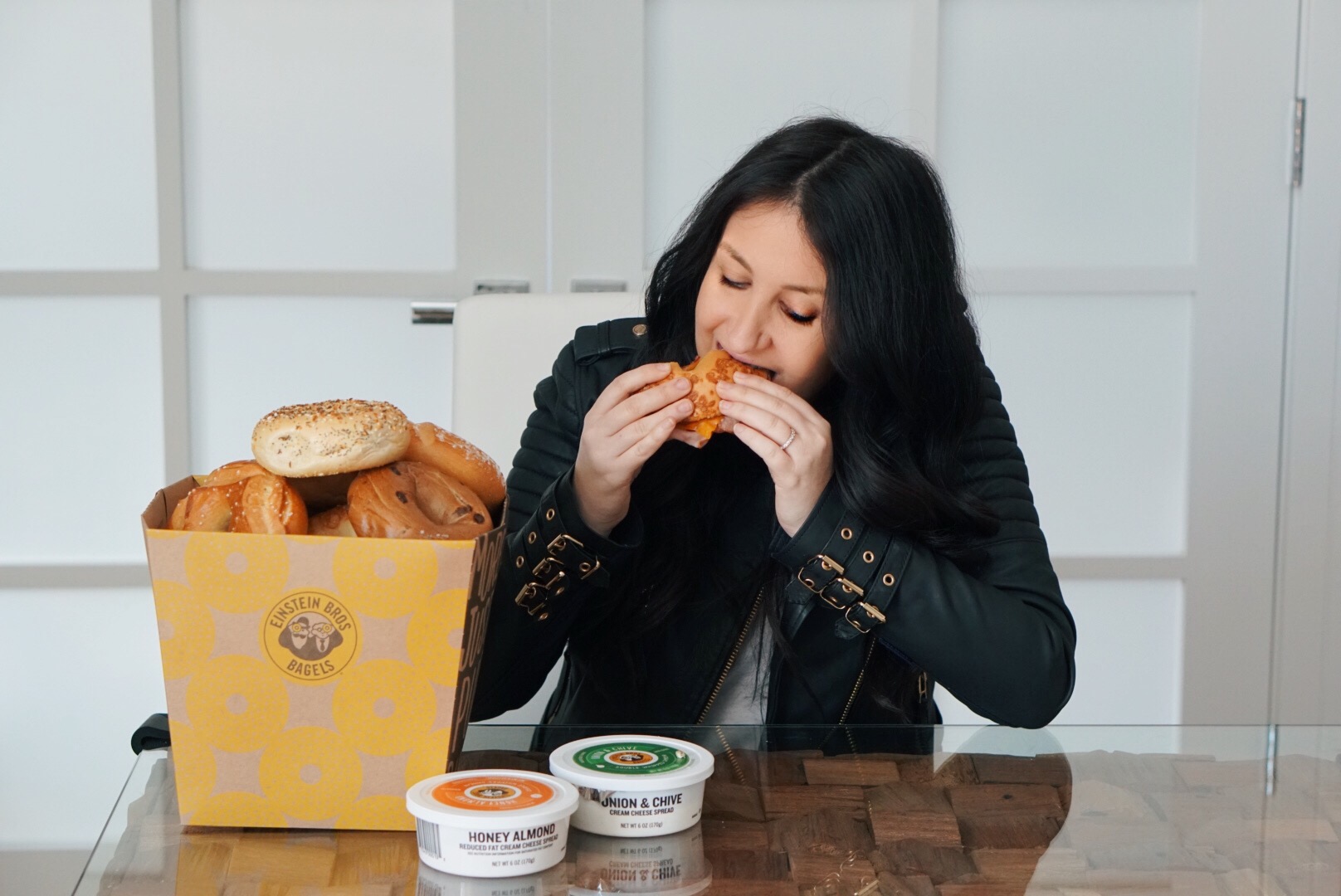 Love always,
Erica