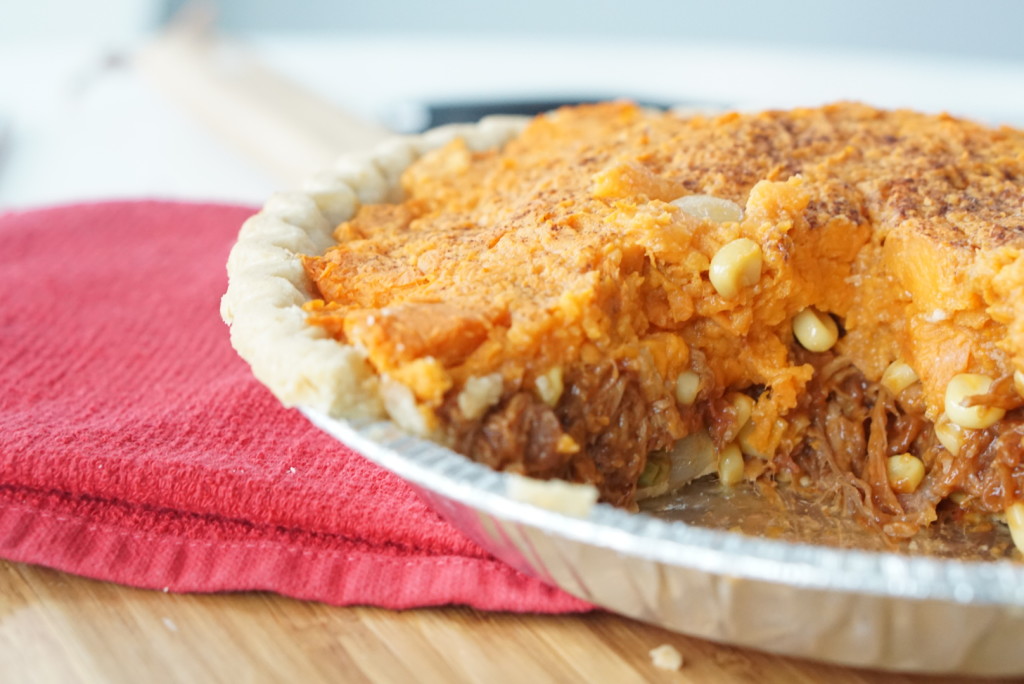 Hi Guys! If you know me, you know I love a contest. When I found out that Curly's BBQ was having a tailgate recipe contest, I just HAD to participate! What can I say, I'm a competitive little bugger…
The mission? Create a quick & easy dish (using Curly's BBQ) that can be served as a Basketball Game Day party recipe for family and friends.
Without hesitation I knew what I was going to make. Pulled Pork Shepard's Pie topped with mashed sweet potatoes! It's easy to make and there is not a lot of ingredients!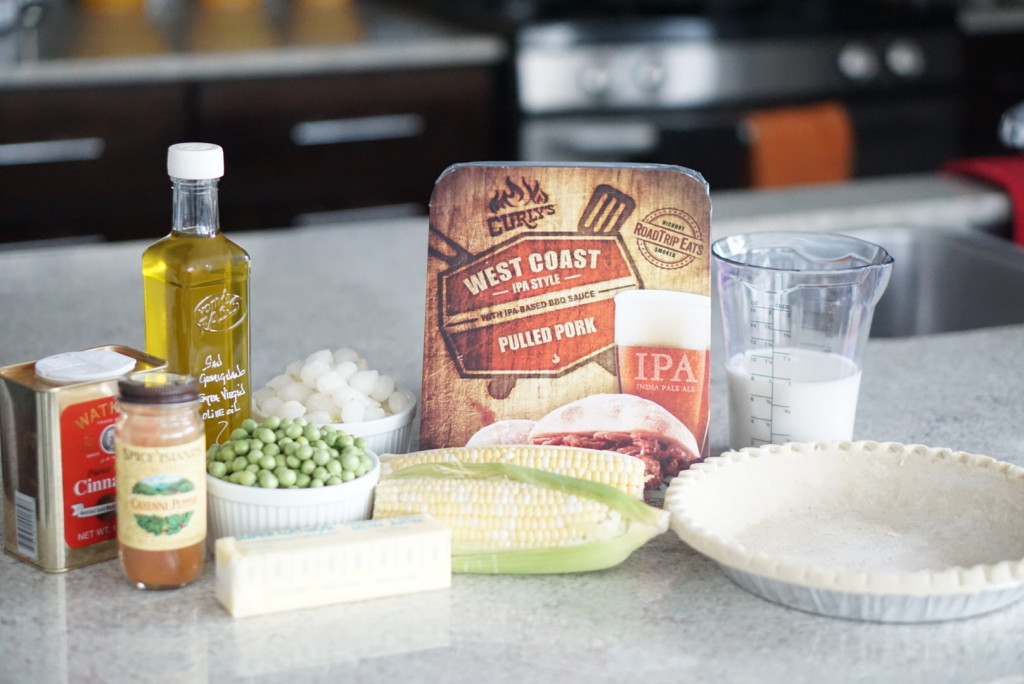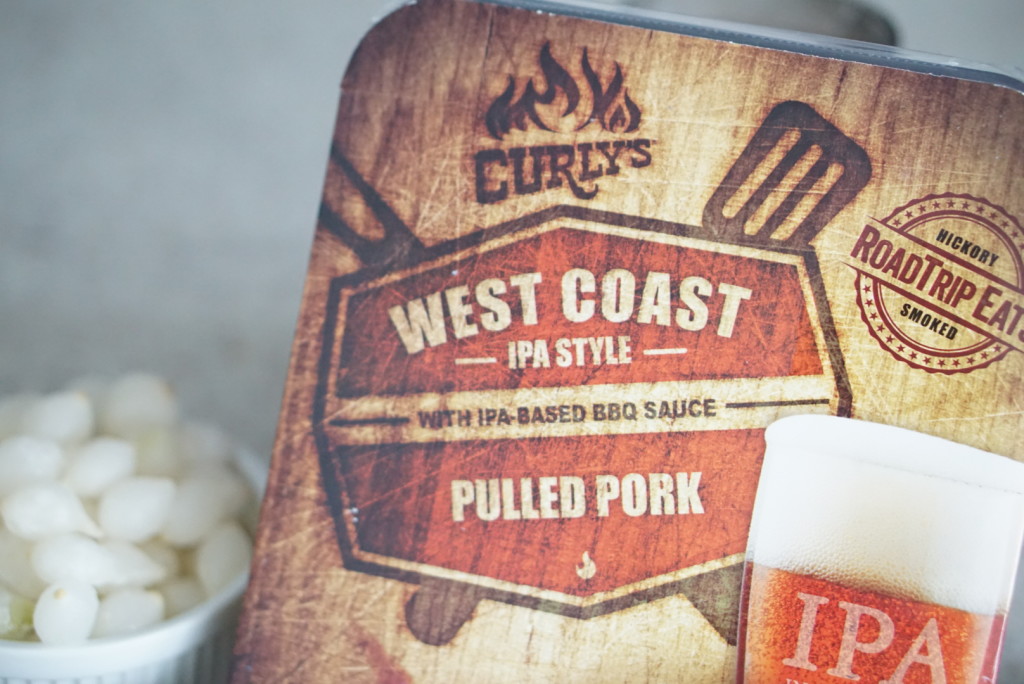 What You'll Need
1 pie crust
1 extra large sweet potato
1 clove of garlic, minced
1/2 cup of milk
1 tablespoon butter
1 teaspoon cinnamon
1 teaspoon chili powder
1 tablespoon olive oil
1 container of Curly's RoadTrip Eats West Coast Style (you can find this in the refrigerated meat case in their grocery store.)
1 ear of fresh corn (or 1/2 cup frozen)
1/2 cup fresh or frozen peas
4 ounces of frozen pearl onions OR a whole caramelized onion
Salt and Pepper to taste
1) Pre-heat your oven to 375.
2) Par-bake your crust. Place a piece of parchment paper over your pie crust and pour in some pie weights or dried beans. Bake until the edges of the crust are just starting to turn golden, about 10 minutes. Remove from the oven and take out the pie weights.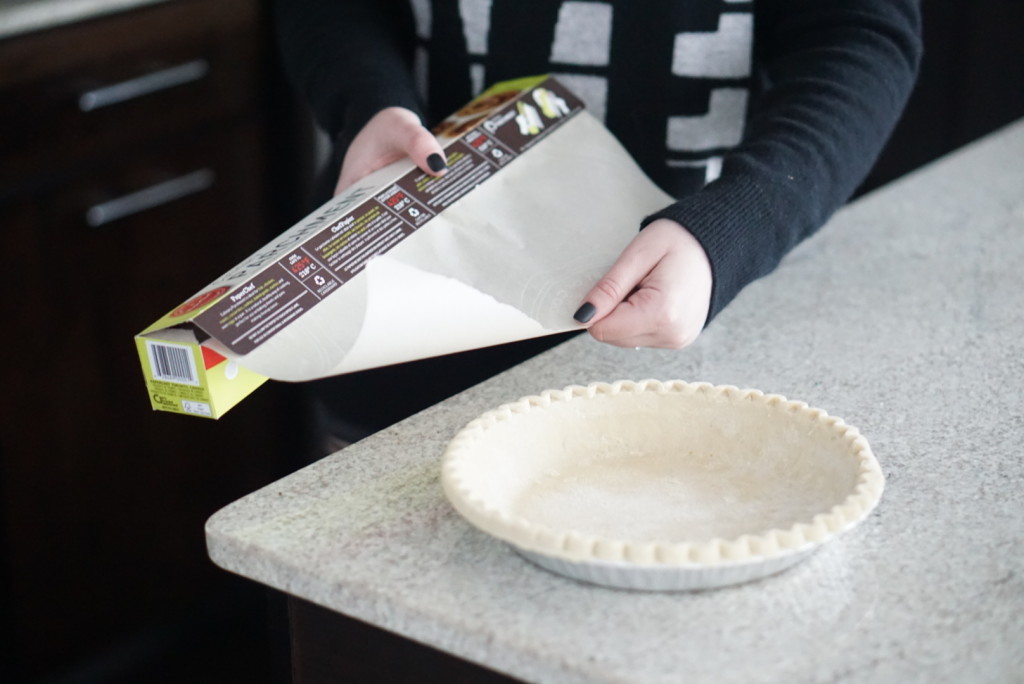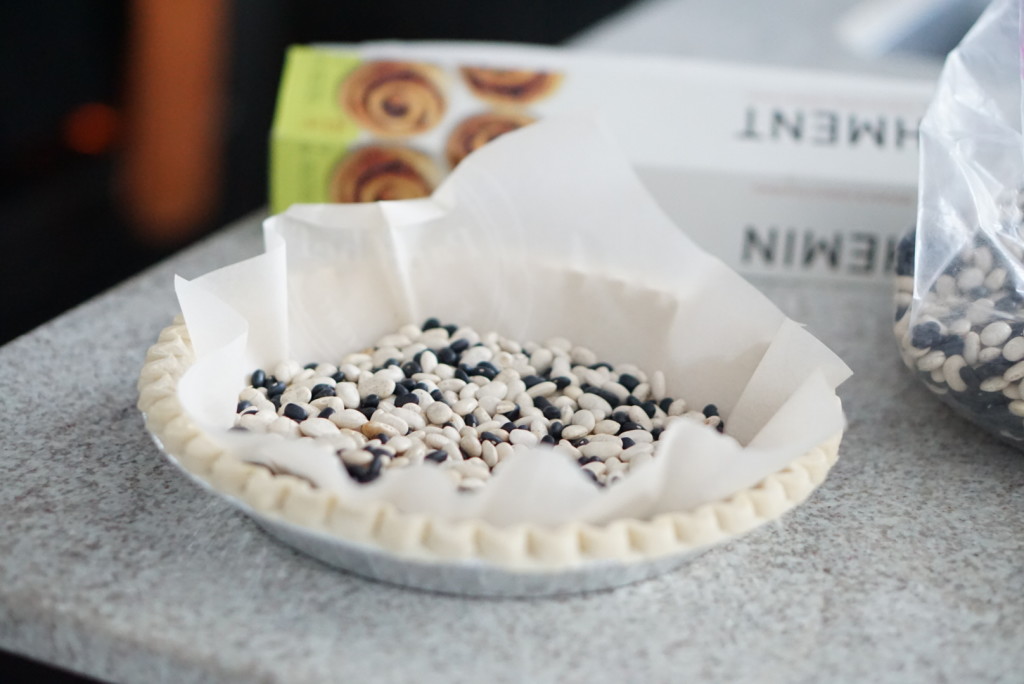 3) While the crust is par-baking, cube and boil your sweet potatoes until fork tender. Mash them with 1 clove of minced garlic, milk,  butter, cinnamon and chili powder.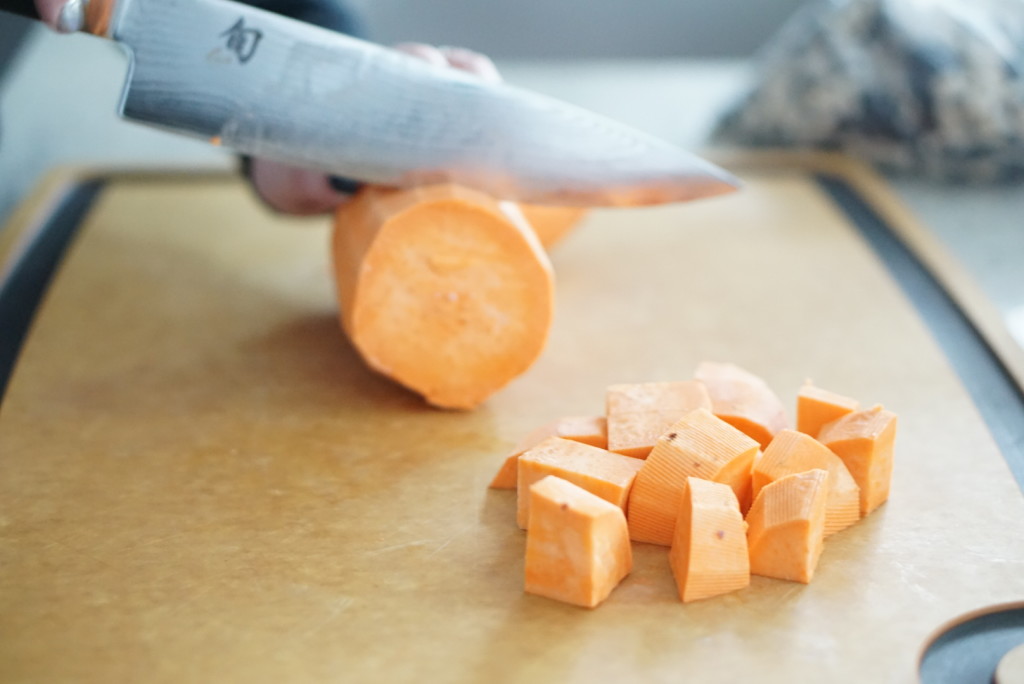 4) In a large skillet over medium heat, use the olive oil and combine your corn, peas and onions until warmed through. Add your Curly's RoadTrip Eats West Coast Style and mix together.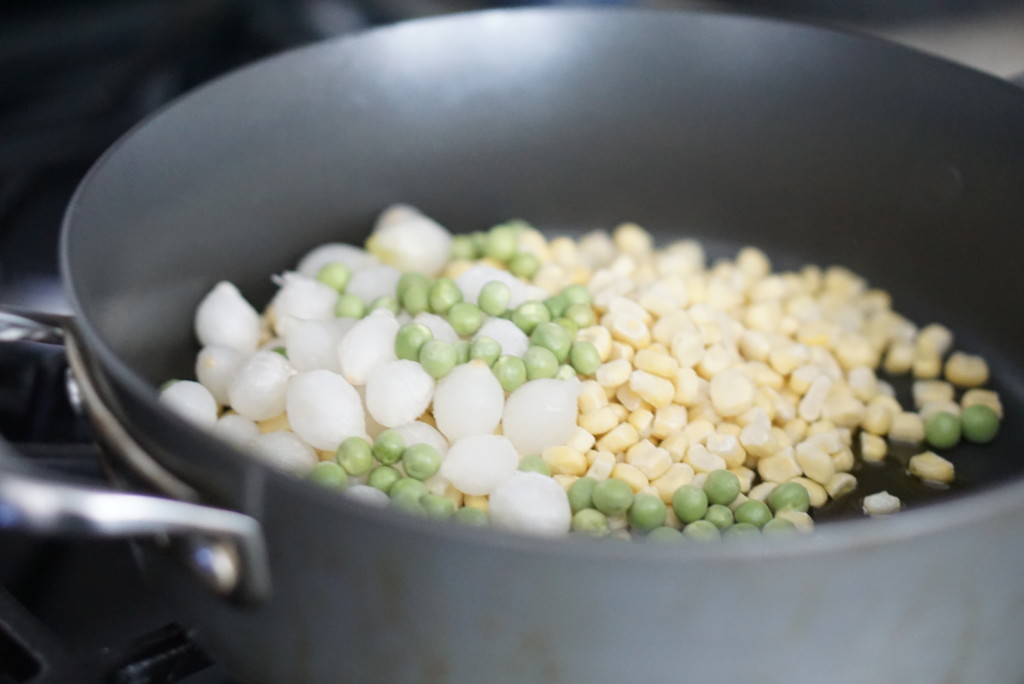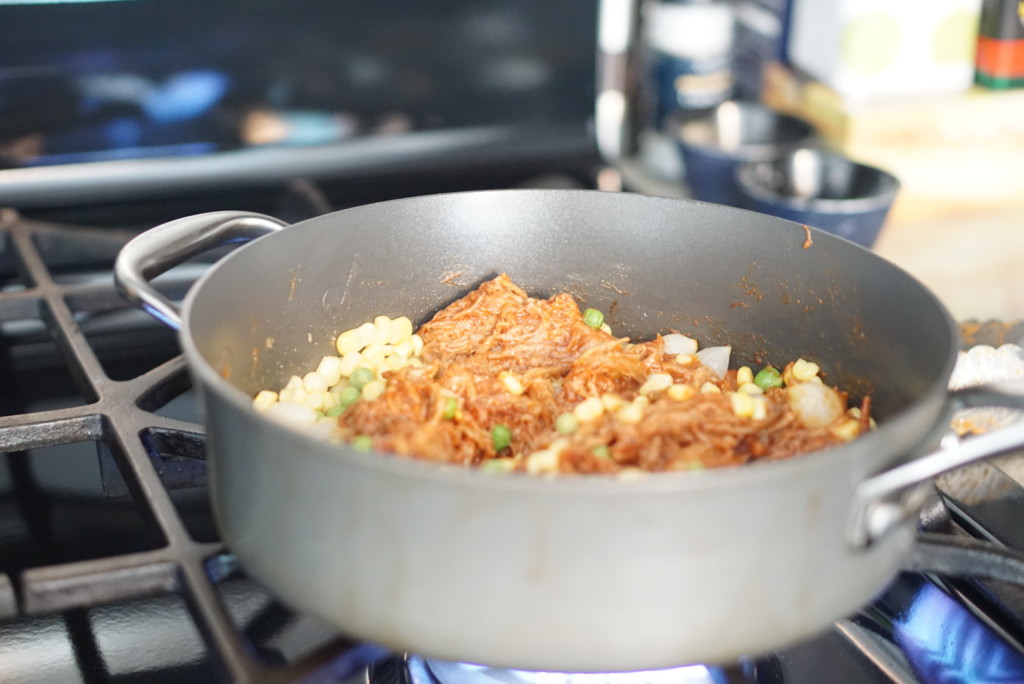 5) Pour BBQ mixture into pie crust and top with mashed sweet potatoes.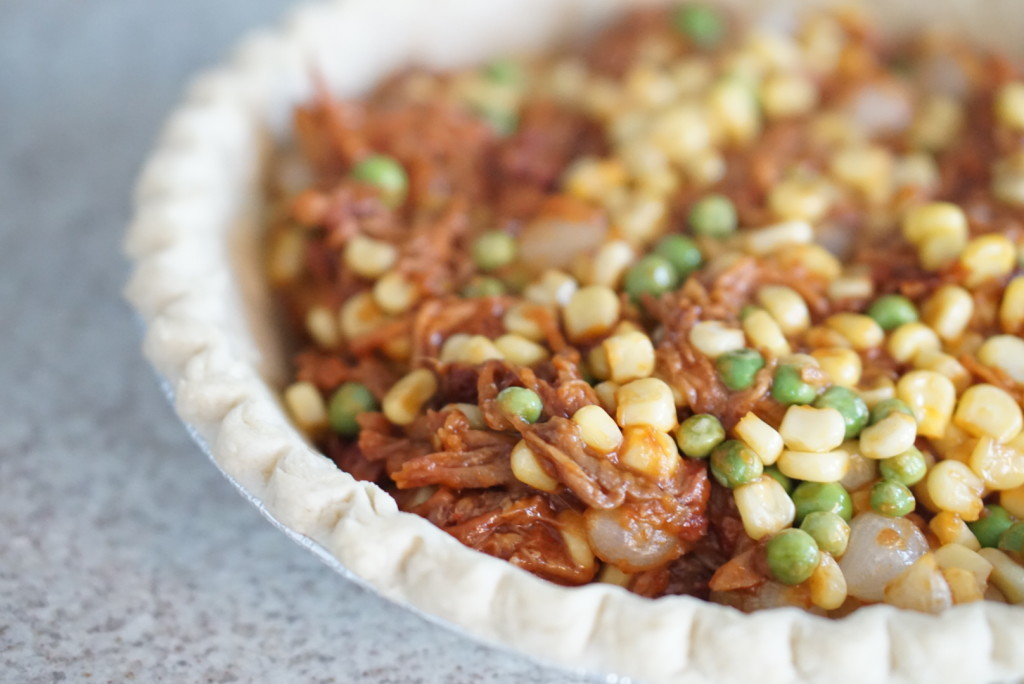 6) Bake for 20 minutes and enjoy!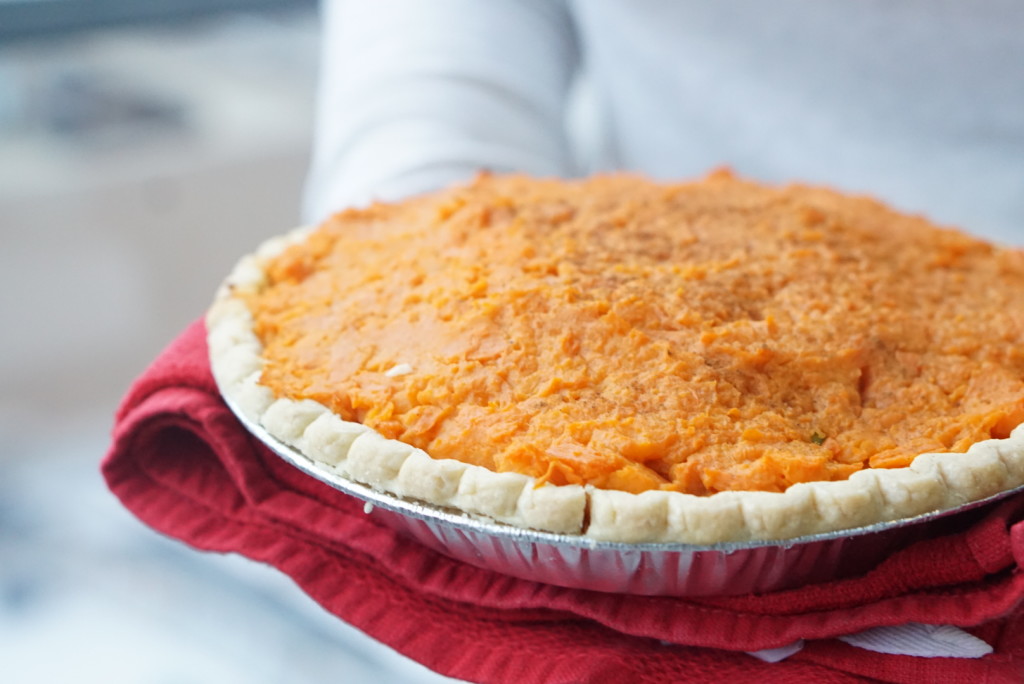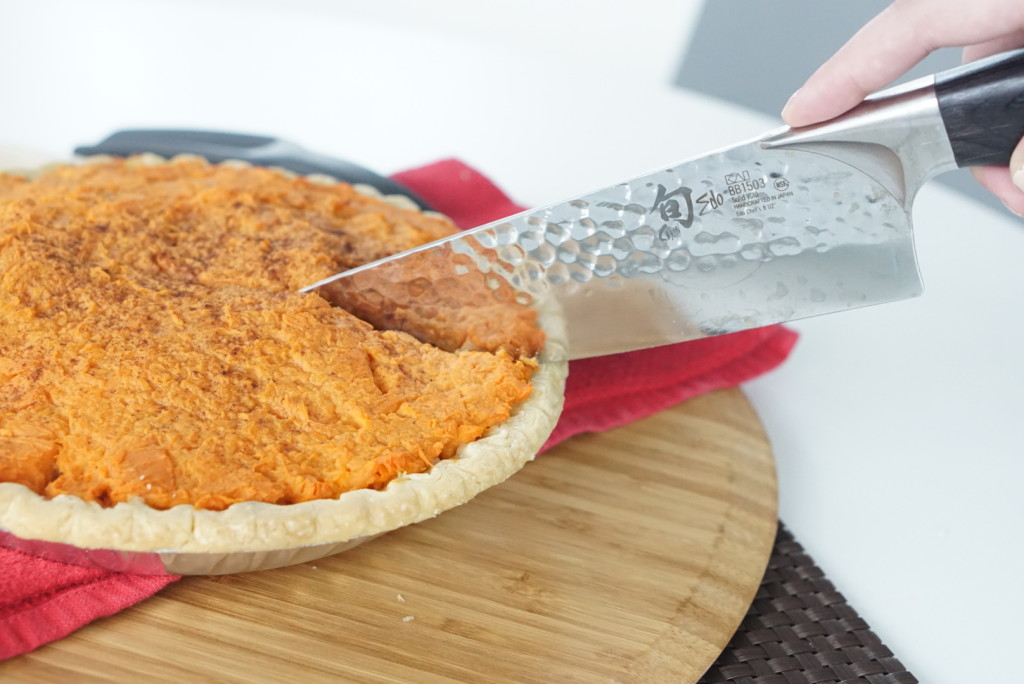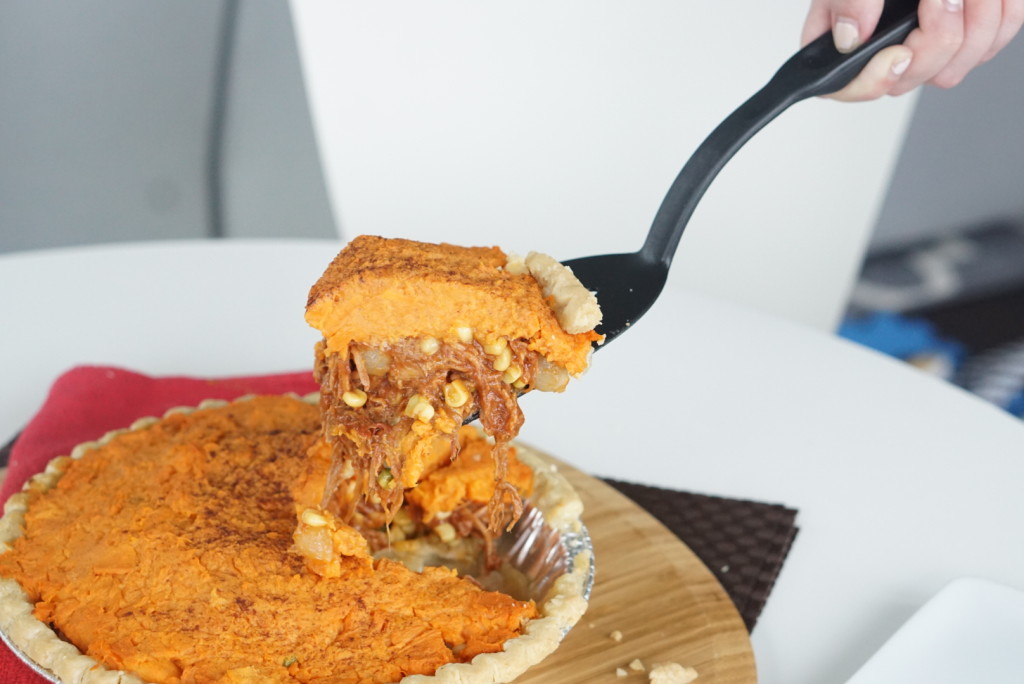 How easy and delicious does that look?
Now, before you run off and make this, I need your help! As I mentioned in the beginning, this recipe is a part of the Curly's BBQ Showdown Sweepstakes.
Here's how it works…
It's a recipe match-up challenge, where each recipe is matched up against a different one every round. The recipe that receives the most votes in their match-up moves onto the next round. There are four (4) different rounds, with the sweepstakes starting on 2/6/17 and ending on 3/5/17.
I REALLY want to win (I love bragging rights), so if you like this recipe, please vote for it! Just by voting, enter yourself for a chance to win a trip to Phoenix for the game on April 3rd!!!
Also, if you're still hungry for some BBQ, then visit RoadTripEats.com to find more recipes and flavors!
Love always,
Erica